Halton Group penetrated Japanese chilled beam market
Halton has provided two significant Japanese corporations, YKK Group and Primix Corporation, with chilled beam solutions in the companies' new premises in Tokyo and near Osaka. Both building projects followed sustainable development principles. The deliveries were completed during the spring 2015.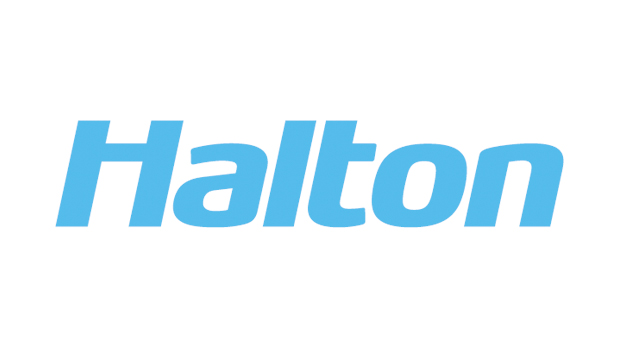 Halton has previously delivered indoor climate solutions for professional kitchens as well as for marine and energy production environments in the challenging Japanese markets. Halton has delivered approximately 600 projects in Japan since 1998. The turnover of Halton's operations in Japan was approximately 4 million euros (527 million yen) in 2014.
YKK Seeks Platinum LEED Certification through Installation of Halton Products in their New Headquarters
Halton provided the YKK Group's new premises, completed in the end of spring, 2015, with chilled beam and professional kitchen ventilation solutions.
The YKK headquarters building was completed in June 2015, and it is named the YKK80 Building, since 2015 was the 80th anniversary of the company's founding. Merely one month into the planning of the basic reconstruction planning, the Great East Japan Earthquake struck. With the whole country of Japan thrown into distress, the planning was taken back to the drawing board. However, due to this event, it was decided that the company needed a new headquarters that is highly earthquake resistant and could be used for a very long time. So the headquarters planning started over again with the aim of constructing a building that would last more than 100 years and be solidly earthquake resistant.
This is what YKK REAL ESTATE CO, LTD. Director Matano had to say about the plan."We strove to plan a new headquarters with a high quality work environment where the people could perform their duties in comfort, while at the same time we aimed to make it more energy-efficient compared to the office we've had until now. Nikken Sekkei's proposed plan utilized radiation cooling and heating and Chilled Beams for the HVAC system, which are both energy efficient and comfortable, therefore meeting our requirements perfectly. Throughout other details as well, the plan took into account comfort and energy efficiency, as well as the health of the employees that would use the building. Due to this, we were able to aim for achieving the Platinum LEED certification. In regards to energy consumption, an extremely high level of energy efficiency can be expected, with as much as a 40% reduction from the ASHRAE Baseline. While this not only contributes to LEED points, it also results in the pursuit of environmental performance for our new office."
The HVAC designer for this building, Nikken Sekkei Ltd.'s Facility Design Department Chief, Kitaro Mizuide also had this to say: "For a workspace where improved productivity is highly regarded, it makes both logical and intellectual sense to use radiation cooling and heating to achieve both high environmental performance and comfort. Due to the shape of the building site, the west side of the building has a 70m long window face. In order to achieve our aim of obtaining both comfort and energy efficiency near these windows, our solution was to install Chilled Beam along the perimeter near the windows."
He details the installation of Halton's products by saying: "Since Japan is in the mid-latitudes, the differences in sunlight and hot and cold put a heavy burden on any window areas. It was only logical to utilize radiation heating and cooling to handle the thermal load in the stable interior zones, and the Active Chilled Beam for handling the thermal load in the window areas where the fluctuation is greater. In fact, I visited the Halton plant in Finland and confirmed this functionality myself during a mockup test. I could then propose their installation with confidence."
Finally, Director Matano made this comment about his impression of the testing at the Finland plant: "I could sense Halton's craftsmanship in how they took environmental performance so seriously in their product development. Since this company had the same attitude toward craftsmanship as us, I was able to feel we had the same desire to become a manufacturer that would be admired in the future."
YKK Group is one of the world's leading manufacturers in the fastener market. They have 42,154 employees (as of March 31, 2015), and group-wide sales of 721 billion yen (5.5 billion euros , fiscal year 2014).
Primix Corporation: Special Consideration to Sustainability and Comfortable Work Environment
According to Mr. Hisashi Furuichi, President and Chief Executive Officer of PRIMIX Corporation, Halton's other customer in Japan, the Japanese HVAC equipment often cause uneven temperature inside and they can also blow air uncomfortably hard. In addition, they circulate the air without controlling the humidity.
"This kind of HVAC equipment in our own plant and development facility would not necessarily provide a comfortable work environment," Mr. Furuichi says. His company had Halton's chilled beam system installed throughout the entire floor space of their office and plant (8,192 m2).
"The new system also takes into account humidity control and solves the problems that we used to have. Now, thanks to this system, our employees say that they are able to work in comfort also in the company uniform. I'd strongly recommend that other companies introduce this system in their facilities", Mr. Furuichi continues.
In addition to chilled beams, Halton has provided Primix Corporation with professional kitchen ventilation solutions.
Primix Corporation is a high-quality solutions provider in the area of liquid and particulate emulsifying, dispersion, kneading and granulating equipment production, sales and system engineering. For the 88 years that the company has been established, it has contributed to technological innovation in the high-grade fluid processing field for every industry.
Halton Encouraged by the Market Entry
"Halton's objective is to offer superior indoor environments while putting people's wellbeing and productivity first. Japan is an extraordinary example of a market where high quality is demanded and appreciated and where our solutions fit excellently. The chilled beam deliveries to Japan, the world's third-biggest economic market, are an important market entry for Halton," says Ms. Tarja Takki, Director of the Halton Business Area.
Further information
Mika Halttunen, Chairman of the Board, Halton Group Ltd
mika.halttunen(at)halton.com
Phone: +358400711299 (Finland, Europe)