QHSE system and commitment to Halton's mission and policies
Any organization involved in industrial production needs to comply with certifications and high standard requirements. QHSE management (Quality, Health, Safety and Environment) is an important part of Halton Marine operations. Halton Marine Oy has more than 20 years' of experience in certification of ISO9001 quality management system and during the years the company has been working with approvals and high level quality assurances in many demanding projects.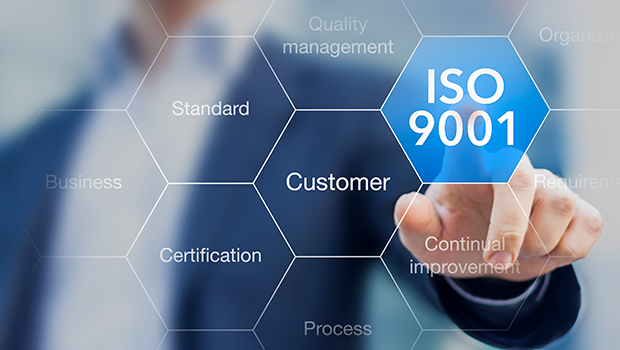 Halton Marine Oy's operations are based on quality and environmental certificates ISO9001 and ISO14001 as well as occupational health and safety management system OHSAS18001. These standards set demands for the whole process and implementation of QHSE management at Halton Marine Oy.
Certified system includes product design, sales and marketing, procurement, project management, service, support and manufacturing of HVAC products for the cruise & ferry, navy & energy and oil & gas markets.
Adoption of QHSE management system gives sound basis for working according to sustainable development. The system is reviewed and validated at least once a year internally and also externally by an independent third party. Customers can therefore rely on sustainable company and achieve the benefits of certified operations.
In today's world the operating environment is continuously changing both externally and internally. It is important to be able to react on the changing demands especially coming from the customers. The certified system makes this easier. In certain sectors/areas the certified operational system is a basic demand. The certified operation system helps also to see beyond the daily operation. It is important to see the trends and react to them, to manage the risks and utilize the opportunities that arise from the changes.
– I see this being as one of our key strengths, says Tanja Pakarinen, Quality Engineer at Halton Marine Oy. We are able to serve customers who are used to high quality products and processes.
– In addition to requirements appearing from external operation environment, the certified operation system also strengthens the management of our internal organization and processes. QHSE management system and the related handbooks include guidelines for all our operations, explains Pakarinen. Our working methods are responsible and sustainable.
QHSE system, commitment to Halton's mission and policies are the cornerstones of Halton Marine Oy's operations. They define the principles that everyone at Halton Marine Oy has to follow in all activities, concludes Tanja Pakarinen.
Halton mission
We enable wellbeing in demanding indoor environments
Halton policies
HSE POLICY
HALTON QUALITY POLICY
OPERATION PRINCIPLE
Links
For more information
Tanja Pakarinen
Quality Engineer, Halton Marine
tanja.pakarinen@halton.com