Skip to content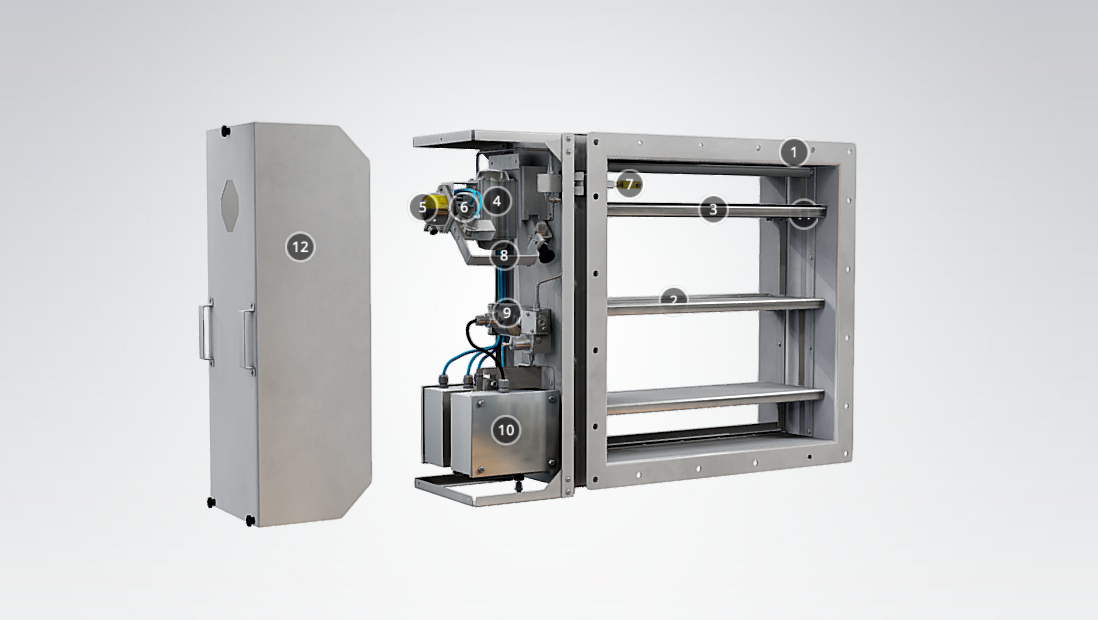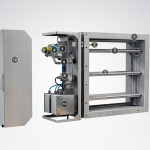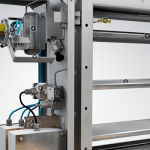 Type-approved fire damper by most recognized classification societies: A0 without insulation, A-15 to A60 when suitably insulated
Available as ATEX certified
Blades contain stainless steel spring seals for low leakage in normal conditions and thermal expansion graphite seals (effective from 150ºC) to seal the damper in case of fire.
Closed damper fulfills the requirement of leakage class 3 (EN1751:2014) > 300×300 mm. Casing leakage class C.
Nominal strip fuse temperature 50ºC, 74ºC or 100ºC. Other temperatures available.
Nominal glass bulb fuse release available as an option with temperatures 68ºC or 93ºC. Other temperatures available
Low weight due to double skin blade structure
Electrical or pneumatic operation system available
Maximum duct pressure for damper construction 5000 Pa and maximum air velocity 15 m/s
Normal operation temperature for damper between -50ºC to +80ºC. Actuator and component selection can have an effect on this temperature range. Other temperatures available on request.