Middle reference – listing view and little content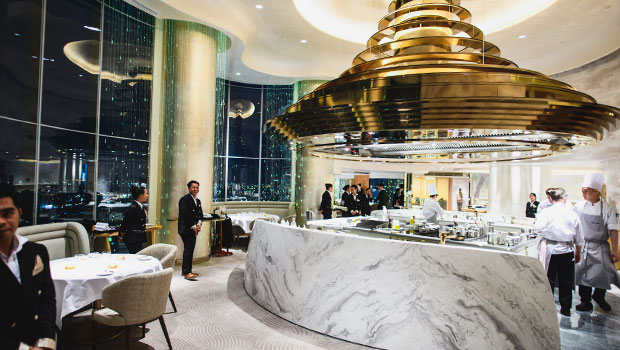 A significant design challenge for the restaurant at the Grosvenor Properties' Ambleside location was its proximity to high-end residential properties. The directive from the developer was to ensure that the latest and most effective "odor critical" abatement systems were incorporated into the design.  Also, the mechanical design engineer was following ASHRAE 90.1 compliance for energy savings as well as ensuring low sound levels.
The design team also incorporated a theatre-like open kitchen and bar that invites guests to engage with the chef and sommelier teams and showcases the space's sweeping panoramic views via high ceilings and windows.
Halton's solution for this open kitchen concept was to incorporate our Capture Ray UV-C hood systems to break down the grease at the hood source. This aids in reducing grease deposition in the ductwork and provides an initial level of ozone which acts on odor producing gases volatile organic compounds (VOCs). Controlling the system to reduce energy use is the M.A.R.V.E.L. II demand control system. This control platform allows for multiple hoods to operate independently. Also, it is the common controls platform that monitors the PolluStop operation and maintenance cycle. To mitigate concerns regarding odor discharge, a PolluStop with an ESP and Carbon panels were designed for the project. The Halton "nose" monitors VOC's and determines when the carbon needs to be replaced.  The low-velocity KCD supply air diffusers were used due to their superior performance and quiet operation in such a prestigious setting.
The results are a comfortable, quiet, efficiently operating restaurant that receives no complaints regarding odor from its neighbors.