Check out the new brochure for central vacuum cleaning systems for ships and offshore rigs
Halton Central Vacuum Cleaning system called ProClean is in use on board Tallink Megastar fast ferry.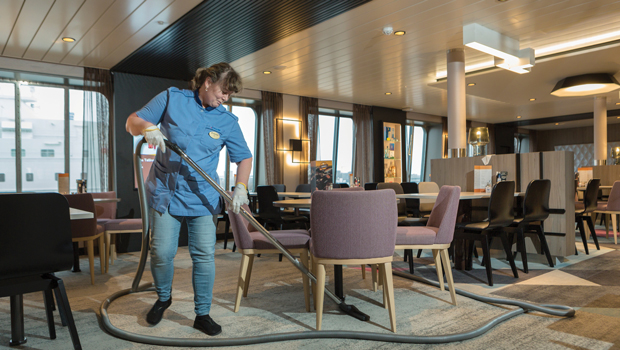 Halton has developed a unique module based design of central vacuum cleaning system together with the Technical University of Tampere, Finland.
Every Halton ProClean vacuum unit serves multiple simultaneous users. The module design minimizes investment and maintenance. A single fire zone can be operated even with only one central vacuum cleaning unit. A module contains a central unit (complete unit with two stage filtration: cyclone and a fine filter, dust container, control cabinet, automatic filter cleaning), piping, inlet valves, pipe cleaning valves and vacuum cleaning equipment. When a cleaning hose is plugged into an inlet valve, central unit starts. Sensors optimize vacuum power and minimizes power consumption continuously. When unplugged, the system is inactive.
The Halton central vacuum cleaning requires minimum maintenance which results in less maintenance costs.
Central unit, inlet valves and cleaning valves are all made of robust materials. Pipelines are designed to withstand vibrations, heavy use and high suction pressure.
ProClean systems have been delivered for over 2500 projects.
Check out our latest Central Vacuum Cleaning brochure for ships and offshore rigs by clicking the below picture.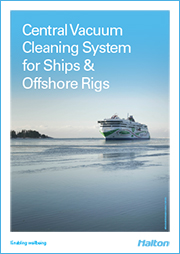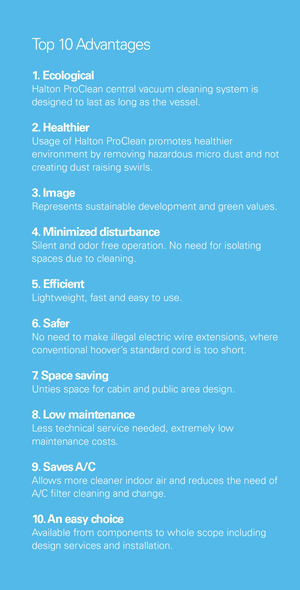 For more information
Janne Tulivuori
Sales Manager
janne.tulivuori@halton.com