The latest issue of Marine Catering Technology International
Marine Catering Technology International is the publication solely dedicated to marine galley equipment, services, food and drink provisions, and waste-food management.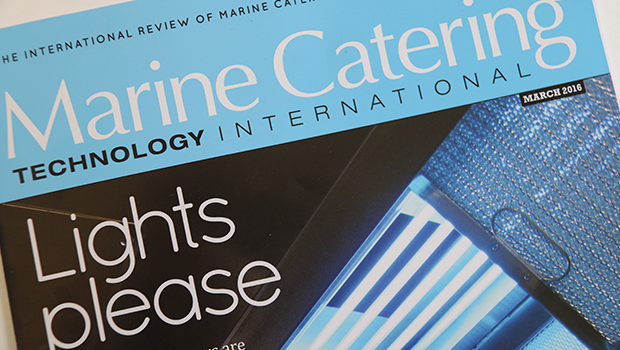 Marine Catering Technology International is circulated to a global readership of over 10,000 galley equipment specifiers and designers as well as marine provisions masters, head chef's, food and beverage managers etc, within all of the world's cruise-ship operators, ferry operators, off-shore rigs and of course naval forces. The publication features case studies and white papers on the latest galley equipment and provisions services as well as high-profile interviews with leading figures from the marine catering industry.
Read the latest issue here. Check out the articles on Galley Extractors starting on page 12 and Ventilation starting on page 54.
For more information
Salla Ahlberg
Marketing Manager, Halton Marine
salla.ahlberg@halton.com