Meet Halton Marine at Nor-Shipping 2022 in Oslo, Norway, from April 4th to 7th
Nor-Shipping 2022 will now take place from 4th to 7th of April 2022. In the face of increasing coronavirus infection rates, Nor-Shipping decided to postpone its January exhibition and event programme to April. We look forward to seeing you in Oslo in spring!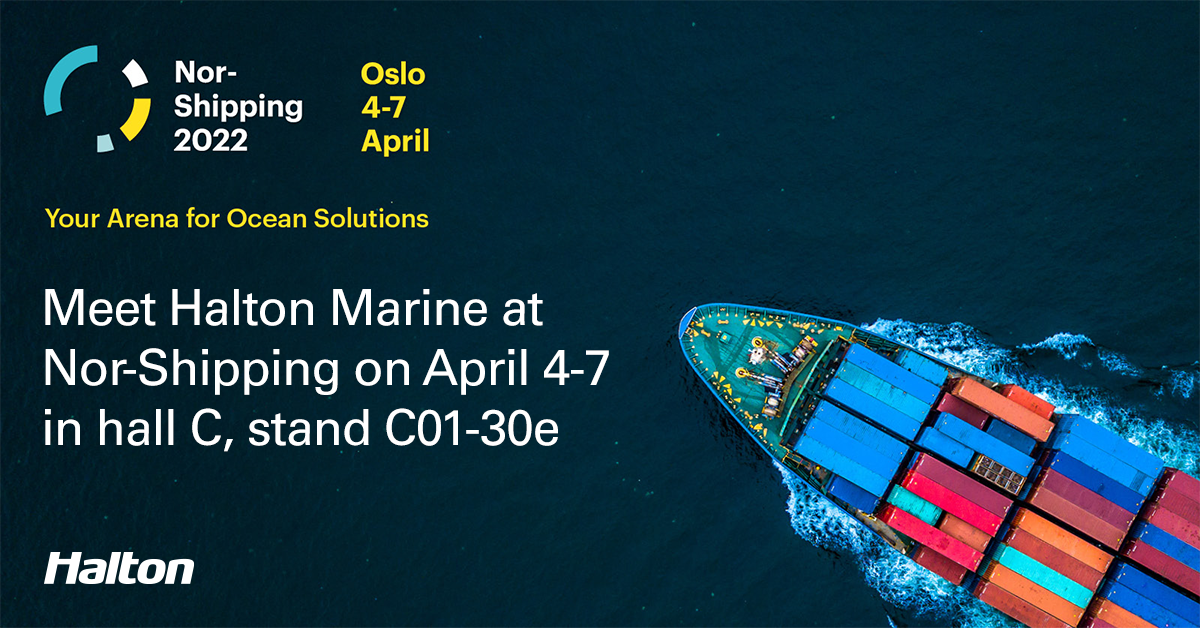 Photo Credit: Nor-Shipping
Halton Marine is excited to be participating in Nor-Shipping in April 2022. Nor-Shipping is an arena where the maritime and ocean industries meet every two years. Nor-Shipping is a natural hub for key decision-makers from across the world to connect, collaborate and do deals to unlock new business opportunities.
Nor-Shipping has so far confirmed that around 700 industry-leading companies will exhibit at its Lillestrøm-based facilities, with up to 30,000 attendees. The theme of Nor-Shipping 2022 is taking positive business #ACTION within the ocean space.
Meet Halton Marine personnel in Danish Pavilion in hall C, stand C01-32.

Location
Norway Trade Fairs
Messeveien 8
Lillestrøm, Akershus 2004
Norway
For more information
Salla Ahlberg
Head of Marketing
salla.ahlberg@halton.com
For further details about Nor-Shipping, please see nor-shipping.com.