Tunnel dampers – the right fit for energy efficiency
Flamgard Calidair's tunnel dampers are manufactured to 1mm increments, tailored to fit the design and energy-efficiency challenges posed by any tunnel system.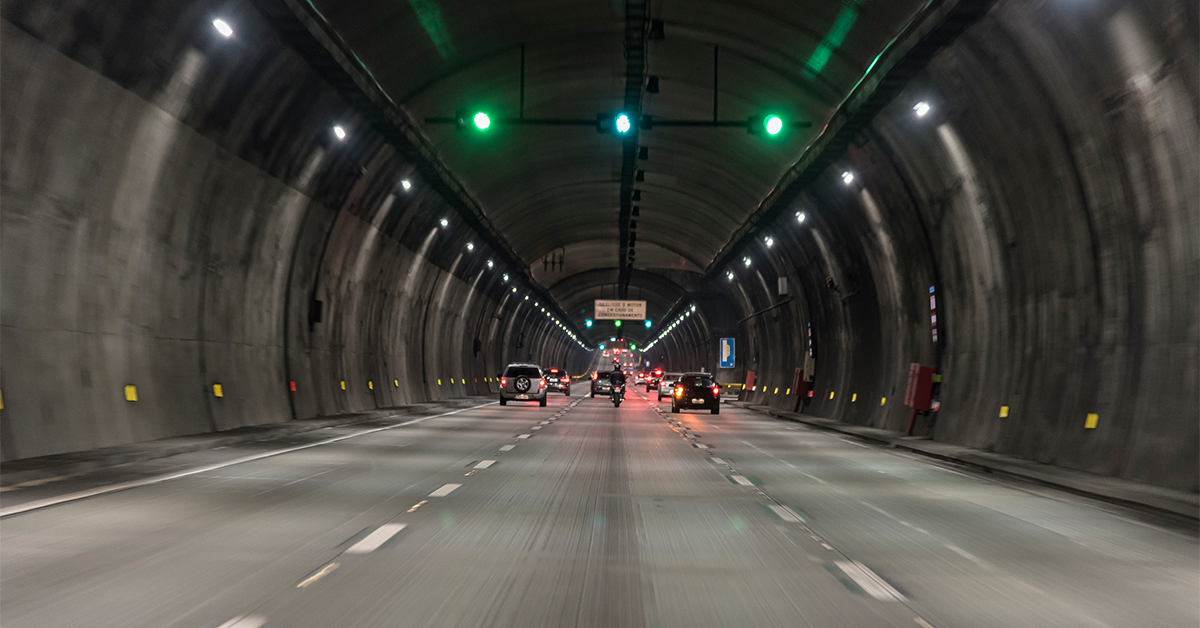 There are plenty of reasons tunnel dampers can become a point of compromise in the airflow strategy of tunnel construction, often relating to the size of the desired damper in relation to the availability of actual space. The default sizes of off-the-shelf dampers and the locations of their controls and actuators – these factors can place surprising restrictions on the system's desired airflow, pressure drop and energy usage, and cause serious headaches for engineers.
But it needn't be that way. Flamgard Calidair – part of Halton, the global technology leader in demanding indoor air solutions – doesn't just want to sell off-the-shelf dampers; it wants to lend its engineering expertise and significant experience to help in the optimal design and implementation of any tunnel or infrastructure project, with a focus on sustainability and reducing energy usage.
Tunnel dampers are designed to ensure proper fresh air circulation within long, enclosed spaces, and should a fire break out they help to regulate the distribution of fire, smoke and other hazardous gases. The better the airflow in a system, the lower the load placed on fans within the system; that means less noise and lower energy usage. Specifically, by increasing the designed flow of air and reducing pressure drop, the actual fan size specified can be optimised, leading to better energy efficiency in the system throughout its lifespan.
However, often when designing a system to a specified airflow arrangement, engineers will find that the available dampers don't 100% fit the layout in the way expected. Compromises with available space, surface area, control layouts etc can affect the targeted airflow and pressure levels, causing knock-on effects on the system as a whole. But by working with damper engineers from early in the design process to the actual manufacture and installation of the dampers, these headaches can be resolved and bespoke systems created to fit the project's specific needs.
Flamgard Calidair's tunnel dampers are manufactured to 1mm increments, so you know you'll always be getting the ideal fit, and their designers are flexible with control and actuator positioning to ensure the dampers are suitable in their real-world application.
Shuresh Maran, Segment Director for Heavy Industry at Halton, comments: "When it comes to dampers in tunnel systems, engineers are looking for ways they can help to reduce energy usage and utilise the most optimal fan arrangement. That means they target dampers with larger free area, less pressure drop, lower air velocity etc, with minimal wasted space. With Flamgard Calidair's experience of working on the Riyad Metro project – at the time the largest infrastructure scheme in the world featuring no less than 300 of our CFD-02T tunnel dampers – we are uniquely placed to offer our advice and tailor our damper solutions to the best fit the optimal engineering requirements."
Want to hear more about tunnel dampers? We are happy to help.
See more information about the CFD-02TM – High temperature tunnel damper.
Check out Halton and Flamgard's comprehensive offering for tunnels and several other areas on the dynamic and easy-to-use Heavy Industry 3D World website.
To learn more about Flamgard's tunnel dampers, or to make an enquiry, please get in touch by emailing sales@flamgard.co.uk or calling (+44) 01495 757347.