Meet Halton Marine in the Nor-Shipping 2023 exhibition in Oslo from June 6-9, 2023
Nor-Shipping 2023 is just around the corner, and Halton Marine is looking forward to meeting you at the exhibition from June 6th to 9th! Come visit us at our booth C01-38f in the Danish pavilion in Hall C to learn about our latest products and services, including our upgraded suite of energy efficiency solutions that promote energy savings onboard.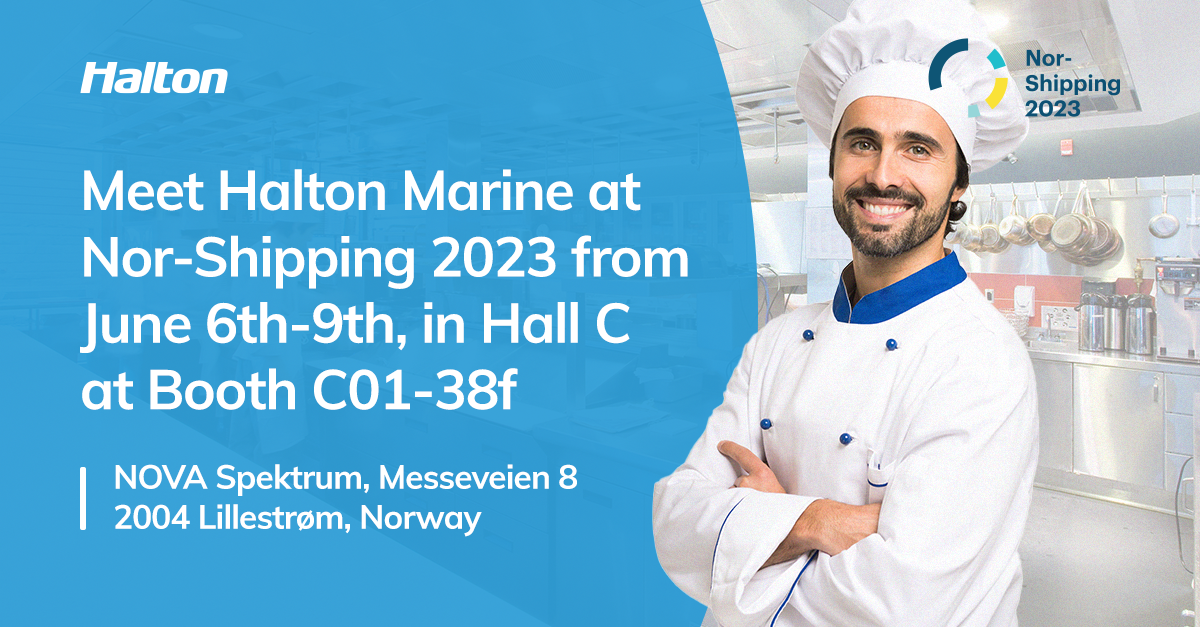 At Nor-Shipping, we'll be highlighting our new package for improved energy-efficient for galley and cabin ventilation, which is suitable for both newbuild and retrofit projects. We're particularly excited to present our technological innovation, the M.A.R.V.E.L. Demand Controlled Ventilation system, which reduces energy consumption by providing ventilation only when necessary.
We warmly invite you to come visit our team at our stand C01-38f in the Danish pavilion in hall C. Our representatives Henrik Hansen, Graham Stedman, James Parr, and Petteri Katainen will be there to catch up with you and answer any questions you might have.
Location
NOVA Spektrum
Messeveien 8
2004 Lillestrøm
Norway
Opening hours
June 6 (Tuesday) to June 8 (Thursday): 10:00 AM – 5:00 PM
June 9 (Friday): 10:00 AM – 3:00 PM
More information
Emil Kalliokoski
emil.kalliokoski@halton.com
Marketing Communications, Halton Marine