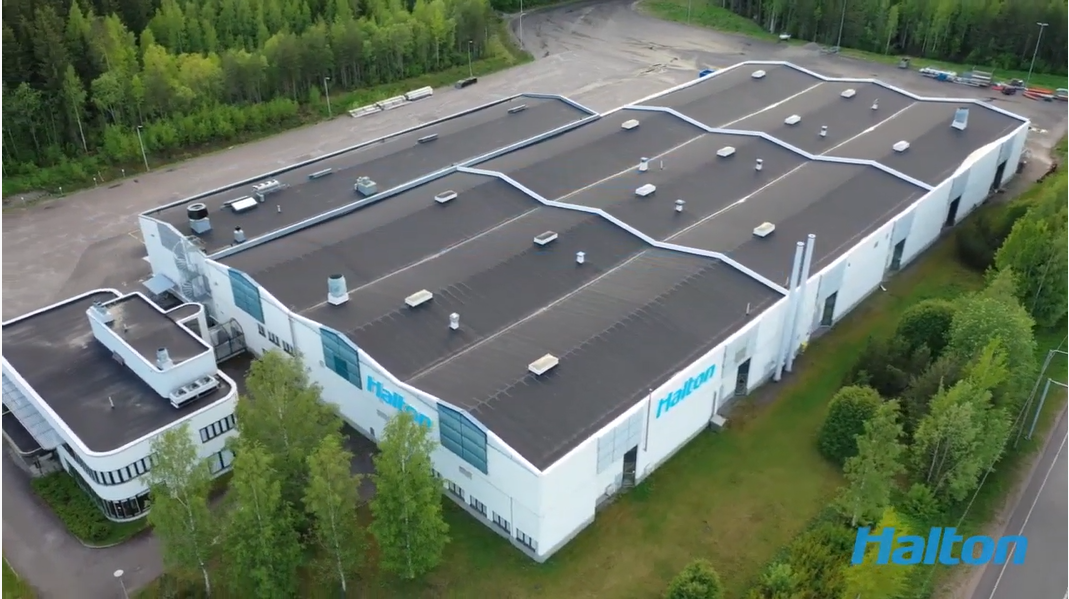 Innovating, Introducing, Testing and Verification for Halton Products and Solutions for Marine Applications and Energy Production Environments
Halton has been testing its products and solutions for demanding applications at its factory in Lahti, Finland for over 30 years. Ever since the beginning we have been also innovation together with our customers to achieve the safest, energy efficient and most comfortable solutions for the end users.
Halton Mock-up Galley for Testing and Verification
Welcome inside the Halton mock-up galley where we are introducing a selection of Halton hoods specifically designed for marine and offshore applications. All our hoods follow UPSHS guidelines. The hoods are equipped with Halton technological innovations; KSA filters, Capture Jet technology, UV-light technology, automatic water wash system, M.A.R.V.E.L. demand-based ventilation and Halton Culinary Lights. The Halton control cabinets that are the core of the intelligence in galley are on display and ready for testing at the galley. Our mock-up galley will be connected to Halton Connect IoT-network during year 2020.
We are also show-casing our solutions for display cooking: Halton Marine MobiChef and JES Extraction System.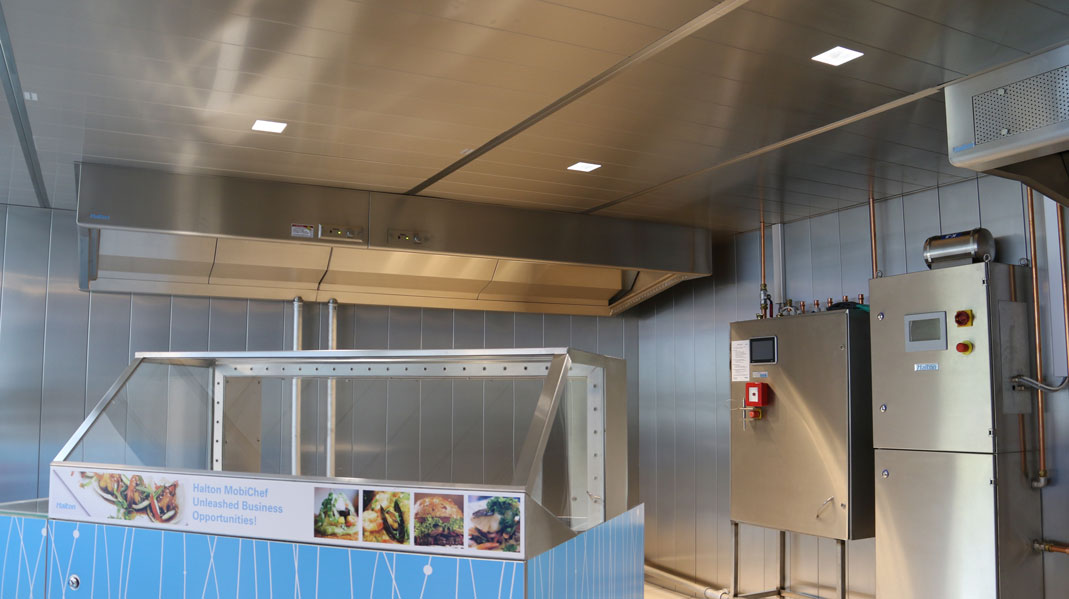 Fire Tests and Leakage Tests
Halton Innovation Hub in Lahti also enables us to do internal product testing of our products what comes to fire testing and leakage tests. Official fire test for example to our fire dampers are conducted at the independent 3rd party laboratories around the world.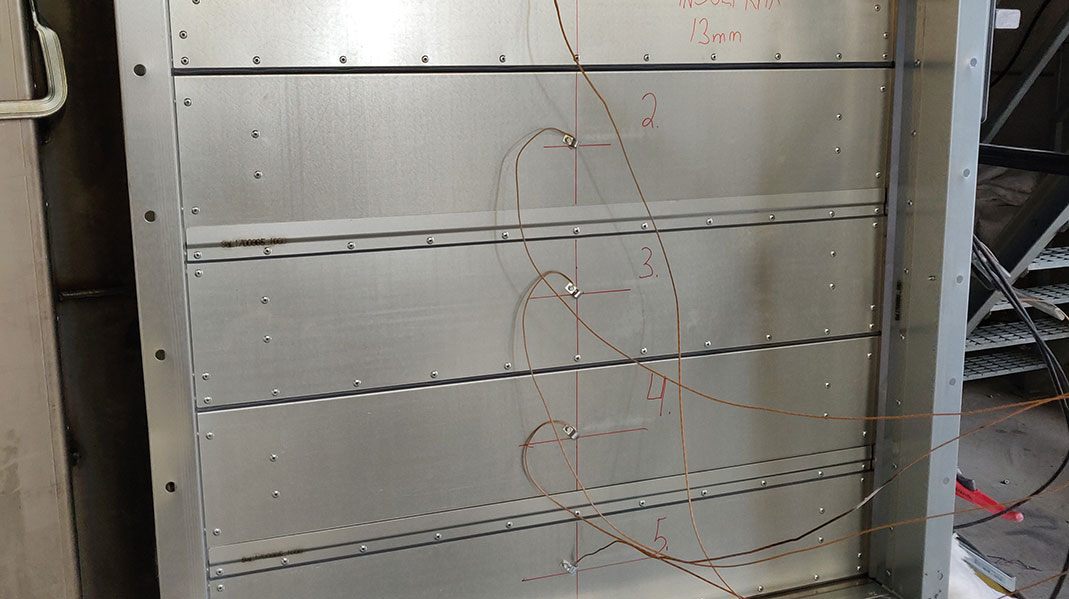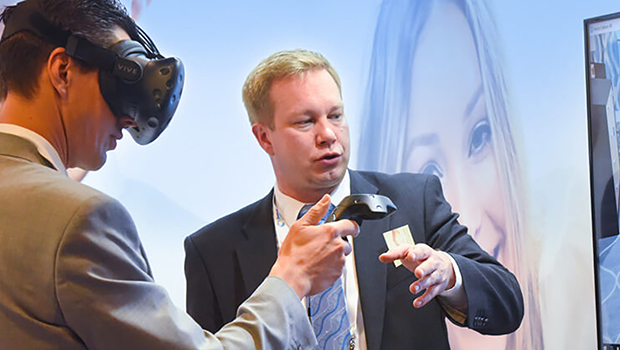 Virtual Reality World
Step into Halton virtual cruise ship cabin introducing you the latest cabin ventilation innovation Halton CaBeam. See how the air is distributed in the space to offer the most comfortable cabin ventilation conditions for passengers.
Pop in Halton virtual galley where you can see the Halton galley ventilation technologies in action; KSA filters, Capture Jet technology, UV-light technology, M.A.R.V.E.L. demand based ventilation.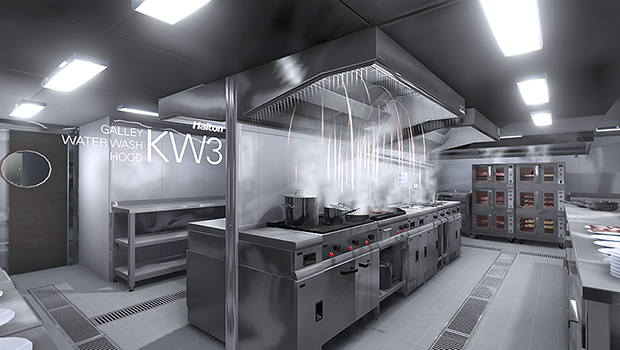 Why Visiting Us?
Concrete presentation of our innovative technologies and of the benefits they represent to you.
Saying it is one thing, proving it is another one. Our Innovation Hub is equipped with means to obviously support the benefits we're talking about.
Possibility to organise visits that are project specific, to discuss and design with our engineers the solutions that fulfil at best your requirements, based on tests or demonstrations.
Request a visit
Contact us to set up a visit our Innovation Hub in Lahti, Finland. We look forward to seeing you!