Halton North America launches a Pollution Control System Interactive Demo Configurator
Halton is excited to announce the launch of the new North America PolluStop Interactive Demonstration Configurator.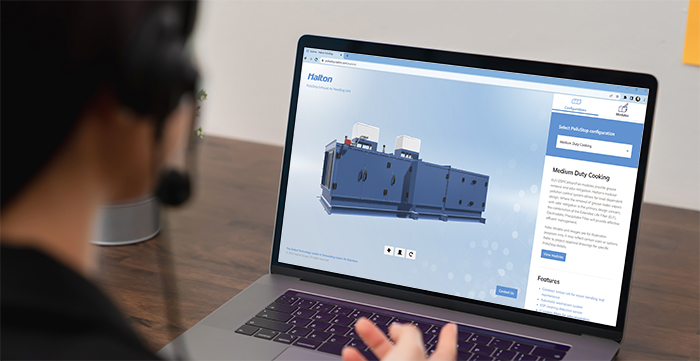 This program will allow you to see pre-assembled models for light to heavy-duty cooking and has the capability for you to build model configurations.
Manipulate each section, and look inside as you build your model. Want to get a quote for a unit you have built? Just click the "contact us" button and fill in the required fields, and we will contact you immediately!
For more information
Sarah Marcotullio
Marketing Manager
905-624-0301
sarah.marcotullio@halton.com
or
Rich Catan
Marketing and Segment Development Director
270-237-5600
rich.catan@halton.com