Hurtigruten's MS Roald Amundsen – the state-of-the-art expedition vessel with environmentally sustainable solutions
Hurtigruten will add two brand-new ships to its fleet over the next few years. The first one, MS Roald Amundsen, will be launched in 2019. These state-of-the art vessels will feature new and environmentally sustainable technologies that will reduce fuel consumption.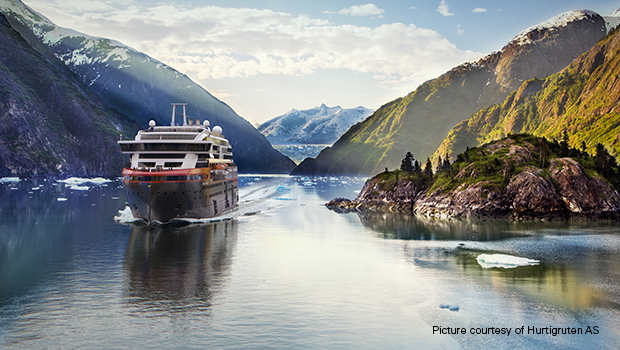 MS Roald Amundsen the first of the two hybrid ships will be cutting emissions by sailing with electrical propulsion. Hybrid technology, combined with the advanced construction of the hull and effective use of electricity on board, will reduce fuel consumption and CO2-emissions on the ships by 20 percent.
Halton feels privileged for being part of these projects by supplying its galley ventilation on board through Almaco, the company that builds and modernizes accommodation and catering areas for owners and builders. The galley ventilation solution includes Halton galley hoods that utilize Capture JetTM technology that can substantially reduce the energy consumption of galley ventilation. Compared to conventional hoods, Capture JetTM 3 technology has a 45% lower required exhaust volume for extracting an equivalent heat load. The improved extraction efficiency enables minimized fan and ductwork sizes. In addition, the hoods include Halton patented KSA filter, which remove 95% of grease particles from convection plume sized eight microns and above. The remaining grease particles are filtered with UV-light technology. This adds up to improved fire safety.
Halton Marine will be excited to see these unique expedition cruise ships sailing to magical destinations. Check out the incredible pictures taken on Hurtigruten's voyages at https://www.facebook.com/HurtigrutenUK
For more information
Salla Ahlberg
Marketing Manager
salla.ahlberg@halton.com