Halton has invested in energy efficiency company Smart Heating
Halton Group has invested in Smart Heating, a Finnish energy efficiency growth company. As a result of the arrangement, Halton will own 30 % of the Smart Heating shares.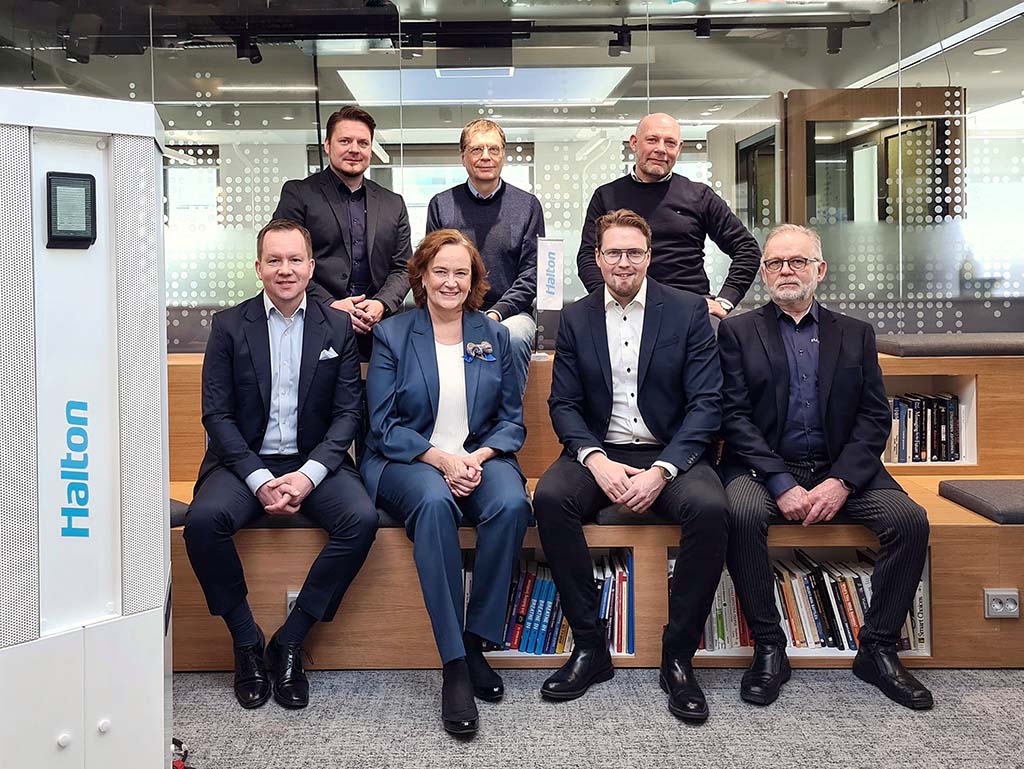 "We must learn to create the best indoor climates in the world, only in a more sustainable way," says Tarja Takki-Halttunen at Halton.
"Halton wants to create the best indoor climates in the world for its customers' properties," says Tarja Takki-Halttunen, Halton's Deputy Chairman of the Board.
"However, we must learn to do this in a more sustainable way, using energy in real estate as efficiently and intelligently as possible. Smart Heating has unique expertise in energy-efficient solutions and an even greater opportunity for rapid growth now that the green energy transition is accelerating."
Smart Heating specializes in hybrid heating for housing companies, where in addition to district heating, mechanical exhaust air heat recovery is introduced, or the property is completely disconnected from district heating using heat recovery and geothermal energy. According to Pertti Nissilä, CEO of Smart Heating, heat recovery, geothermal energy and intelligent automation can cut up to 70 % of the heating costs of housing companies:
"In Helsinki, almost all housing companies are now exploring the possibility of reducing district heating consumption or replacing district heating with geothermal energy. In the past years, district heating companies reacted negatively to this phenomenon, but now they also see decentralized solutions for housing companies as part of the solution to a big problem."
Founded in 2014, Smart Heating has implemented energy-efficient heating solutions for more than 100 buildings. The company's turnover was 4.7 million Euro in 2021 and it is owned by the company's key personnel. Halton is a Finnish, family-owned company founded in 1969 that offers high-quality indoor air solutions for demanding indoor environments such as office properties, hospitals and ships. The company, owned by the Halttunen family, had a turnover of 220 million Euro in 2021 and operates in 37 countries.
Following the current ownership arrangement, two members appointed by Halton will join Smart Heating's Board of Directors: Mikko Mattila, Halton's Chief Financial Officer, and Ari Ahonen, Professor of Real Estate Development, who will also serve on Halton's Board of Directors. Ahonen will be elected Chairman of the Board of Smart Heating.
Pertti Nissilä says that Halton's expertise supports Smart Heating's growth goals. According to Nissilä, the company aims to increase sales tenfold in the long term and is also exploring the possibility of internationalization.
"Halton has the perseverance and strength to develop a family business and experience in many interesting markets," he says.
"We are also united by our commitment to technical leadership and quality. It would be great if we could build a success story of Finnish service exports around comprehensive system expertise."
FOR MORE INFORMATION:
Tarja Takki-Halttunen, Deputy Chair of the Board at Halton Group
+358 40 501 0121
tarja.takki@halton.com
Pertti Nissilä, Managing Director, Smart Heating Oy
+358 50 4621 299
pertti.nissila@smartheating.fi