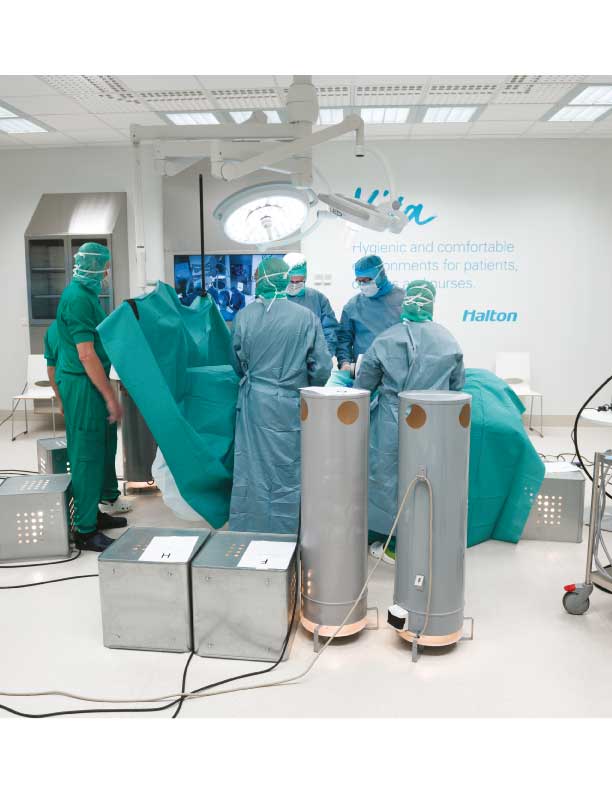 Halton offers simulated operations to pre-test and verify that designed airflow is adequate to achieve desired microbial cleanliness in operating rooms
The number of airborne bacteria-carrying particles in operating rooms is considered as an indicator of the risk of infections to the patient.
As personnel is the main source of micro-organisms in the operating room simulated operations can be used to define the emission of micro-organisms from one person (so called source strength of the clothing system), when the number of people and the airflow is known. The defined information can be used to calculate the required airflow in other operating rooms in the same hospital with different number of persons.
This method is recommended also in EN 13795-2:2019-standard for measuring source strength.
In addition to microbial cleanliness it has to be checked that the amount of airflow in the operating room is adequate to achieve desired recovery time as well as the required cooling capacity.
Halton has a fully operational operating room facility in Kausala, Finland were we have already carried out hundred simulated operations. This way we are able to help the hospital to choose the most safest clothing system and ventilation solution.