The LCA calculation has been completed during spring 2023 for galvanized and acid-resistant FDB2. FDB2 is the most widely sold marine fire and gas damper in the world. It is available from size 100×100 mm all the way up to 2400×3000 mm.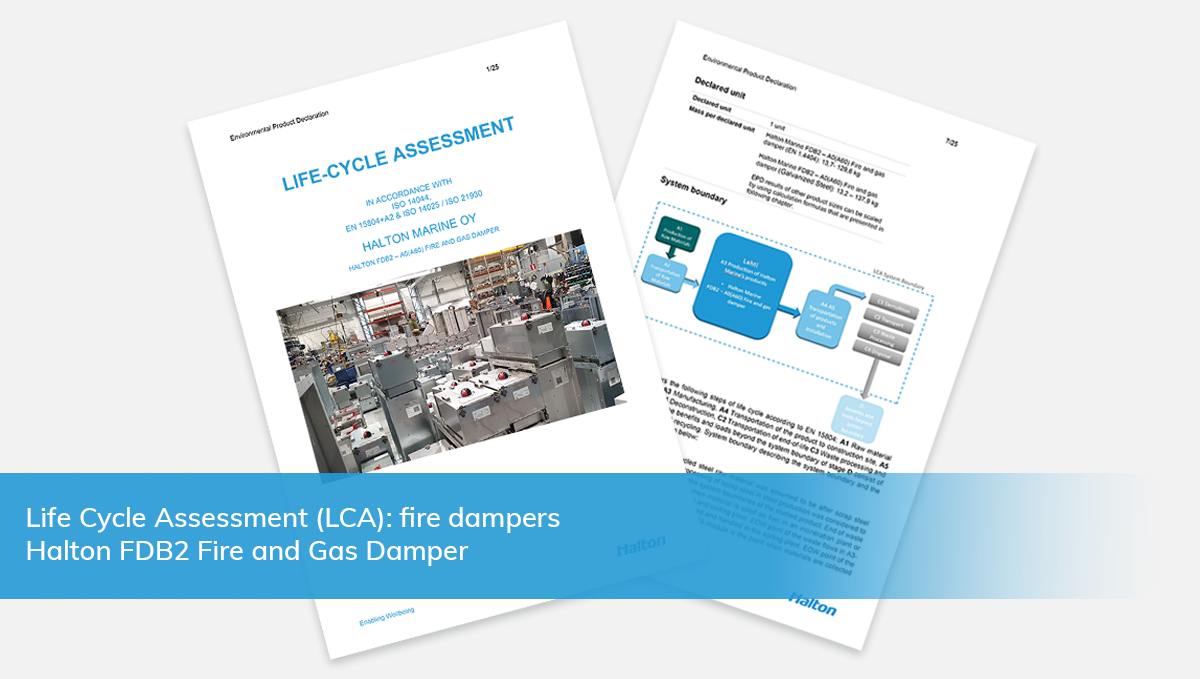 The calculation can be used to examine the environmental impacts caused by a product throughout its life cycle, i.e. from raw material procurement to manufacturing, transport and final disposal. LCA calculations can also be used to identify processes that could be used to reduce the product's environmental impacts.
The calculation has been performed in accordance with ISO 14044:2006, EN 15804:2012+A2:2019 and ISO14025. In accordance with standard EN 15804:2012, the calculation takes into account the environmental impacts during the product stage, construction process stage, end-of-life stage and benefits and loads beyond the system boundary.
The life cycle assessment provides us the quantitative data which is the basis for our sustainability strategy and helps us to make sustainable decisions. Based on the results obtained from the LCA, the customer has the opportunity to be aware of the environmental effects of our products.
The LCA calculations document is available on request.
More information
Sofia Malin
QHSE Engineer
sofia.malin@halton.com