Now Available in North America, RecoAir by Halton
RecoAir by Halton RAH UL listed recirculating kitchen extraction units work at the heart of a kitchen ventilation system serving all electric catering equipment and achieving complete recirculation of exhaust air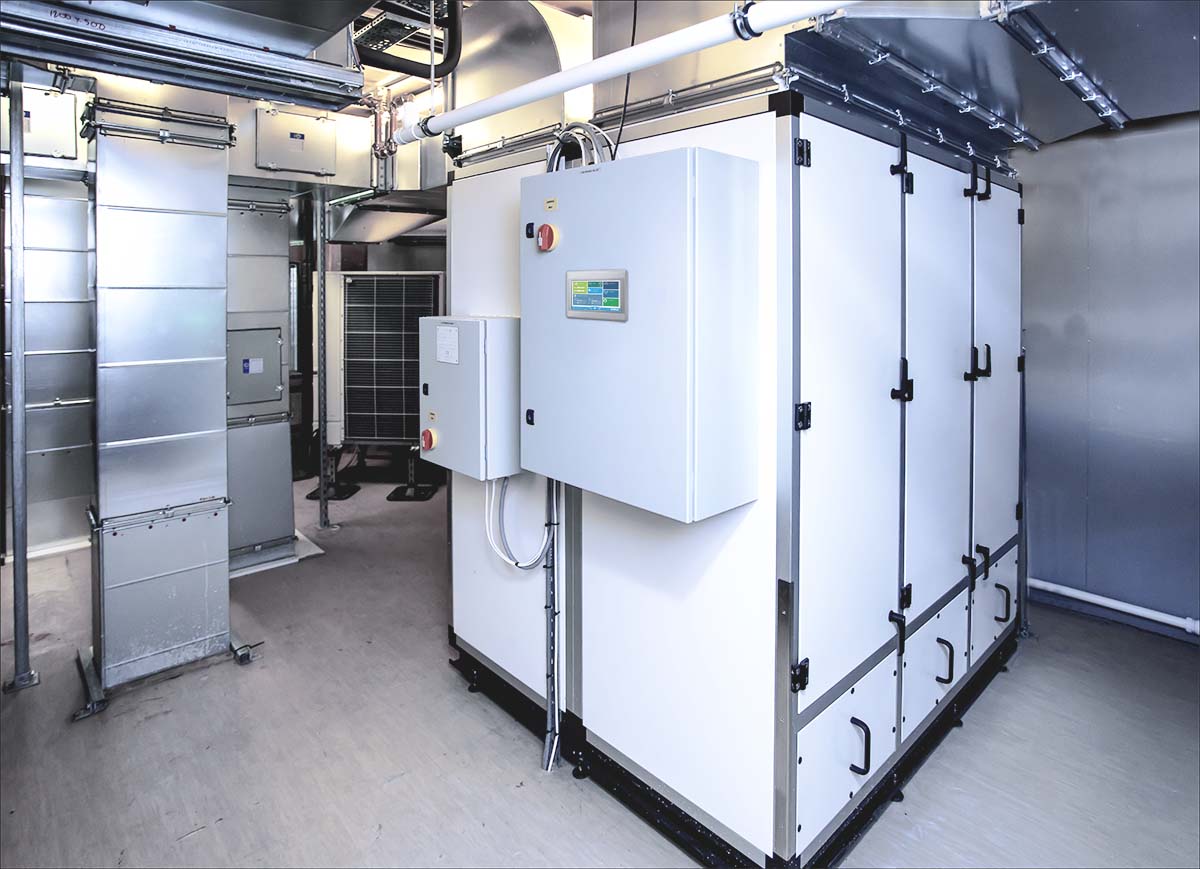 Recirculating extraction units for the commercial foodservice industry
RecoAir by Halton RAH UL listed recirculating kitchen extraction units work at the heart of a kitchen ventilation system serving all electric catering equipment and achieving complete recirculation of exhaust air with no requirement for ductwork to outside.
3 sizes available up to 3800 CFM capacity allows the RAH to serve hood lengths totaling almost 18 feet of Capture Jet with no limitations on the electrical appliances' input power.
RAH units' highly efficient filter technology removes particulates and odors. The processed air is independently certified as clean to be re-introduced as supply air.


Find out more about RecoAir by Halotn
RAH units eliminate long ductwork to outside when they become too costly or when they simply are impossible to install. Technical constraints on buildings' structure, restrictions linked to listed activities or historic sites, co-ownerships opposed to the degradation of the facades aesthetic or to odor nuisance risk… all these challenges can easily be overcome with recirculation units.
In addition to providing opportunities to install kitchen operations in previously unfeasible locations, RAH units significantly reduce fire risk. They also simplify planning procedures.

Download RecoAir by Halton's Brochure today!
Would you like to know more about Halton's Recirculating extraction units?
Contact us today!