Virus mitigation through Halton solutions -webinar – register now!
Welcome to the Halton webinar on May 6, 2021, at 15:00 (EEST) to hear how Halton solutions can strengthen your virus mitigation strategies.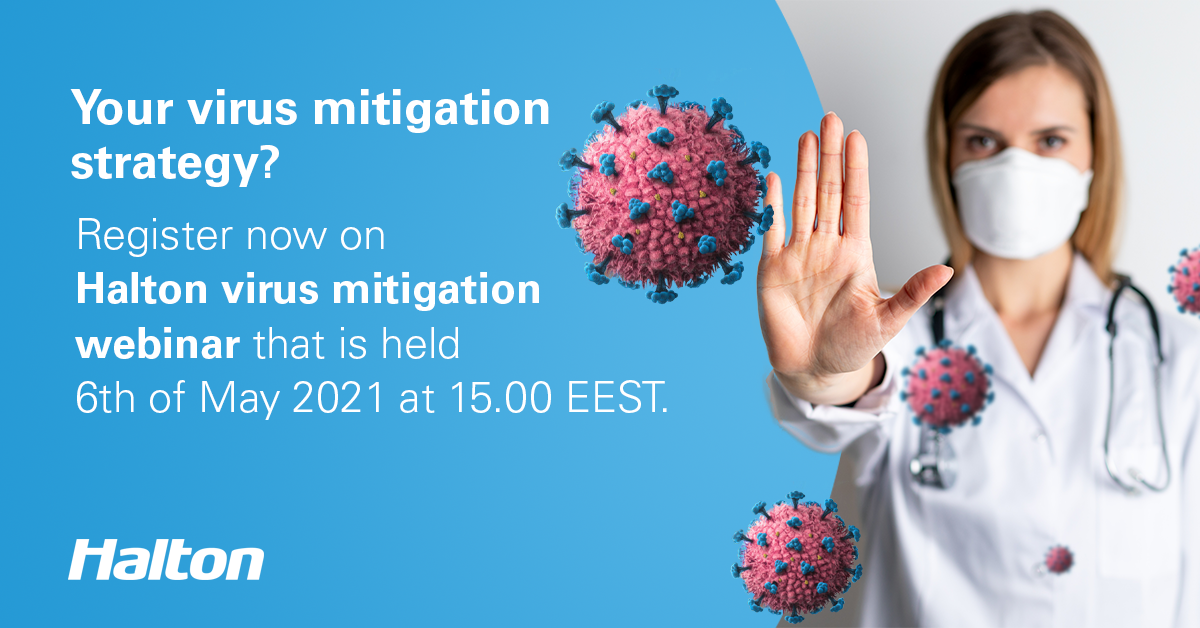 Register today for our 40-minute-webinar where Henrik Hansen, Mika Kirjavainen and Janne Tulivuori provide an insightful presentation of various Halton solutions designed to improve indoor air quality and reduce the risk of infection and spread of viruses.
Introducing:
Halton UVGI solutions for ducts, fancoils and AHUs
Halton Quattro Aero – Four Stage Air Purification Unit
Halton Vita Cell Room (VCR) – Mobile Air Purification Unit
Halton Sentinel – Mobile Air Purification Unit
Halton Central Vacuum Cleaning System (CVC)
For more information
Salla Ahlberg
Marketing Manager, Halton Marine
salla.ahlberg@halton.com