Webinar: Virus mitigation through Halton solutions
Welcome to the Halton webinar on May 6, 2021, at 15:00 (EEST) to hear how Halton solutions can strengthen your virus mitigation strategies. Henrik Hansen, Janne Tulivuori and Mika Kirjavainen provide an insightful presentation of various Halton solutions designed to improve indoor air quality and reduce the risk of infection and spread of viruses.
About the webinar
This webinar will give you an understanding of the following solutions and how they can improve indoor air quality and prevent the risk of the virus spread:
Halton UVGI solutions for ducts, fancoils and AHUs
Halton Quattro Aero – Four Stage Air Purification Unit
Halton Vita Cell Room (VCR) – Mobile Air Purification Unit
Halton Sentinel – Mobile Air Purification Unit
Halton Central Vacuum Cleaning System (CVC)
The webinar will be held on May 6, 2021, at 15:00 (EEST).
Halton experts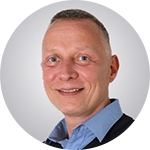 Henrik Hansen is a long-term Halton professional, having been working for Halton Marine ever since the beginning, over 30 years. Henrik is a Danish Master Marine Engineer, working currently as Business Development Director of Halton Marine.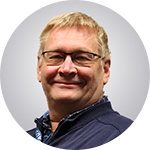 Mika Kirjavainen is in charge of Halton Marine's technology development as Technology Director and leads the Research and Development team. Mika, who is a Bachelor of Science in Naval Architect, has a long experience in working for the marine industry as he has worked many years at shipyards.
More information
For more information about the webinar, please contact Salla Ahlberg, Marketing Manager, at salla.ahlberg@halton.com.
Registration form
Register for the webinar by filling out the form. 

Virus mitigation is critical in many businesses today
The level of competence and expertise Halton provides through innovative ventilation solutions that require a high level of air quality and cleanliness, such as Operating theatres, Isolation rooms, and Laboratories, is unsurpassed. This knowledge and evolving research provide the springboard for antiviral solutions to mitigate virus transmission. These solutions, along with increased ventilation rates, social distancing, masks, and increased hygiene, reduce the probability of virus spread.