Meet Flamgard Calidair and Halton at WNE 2021 in Paris, France on November 30 – December 2
Flamgard Calidair and Halton are participating in World Nuclear Exhibition (WNE) at Paris Nord Villepinte Exhibition Centre in Paris, France, from 30th November to 2nd December 2021.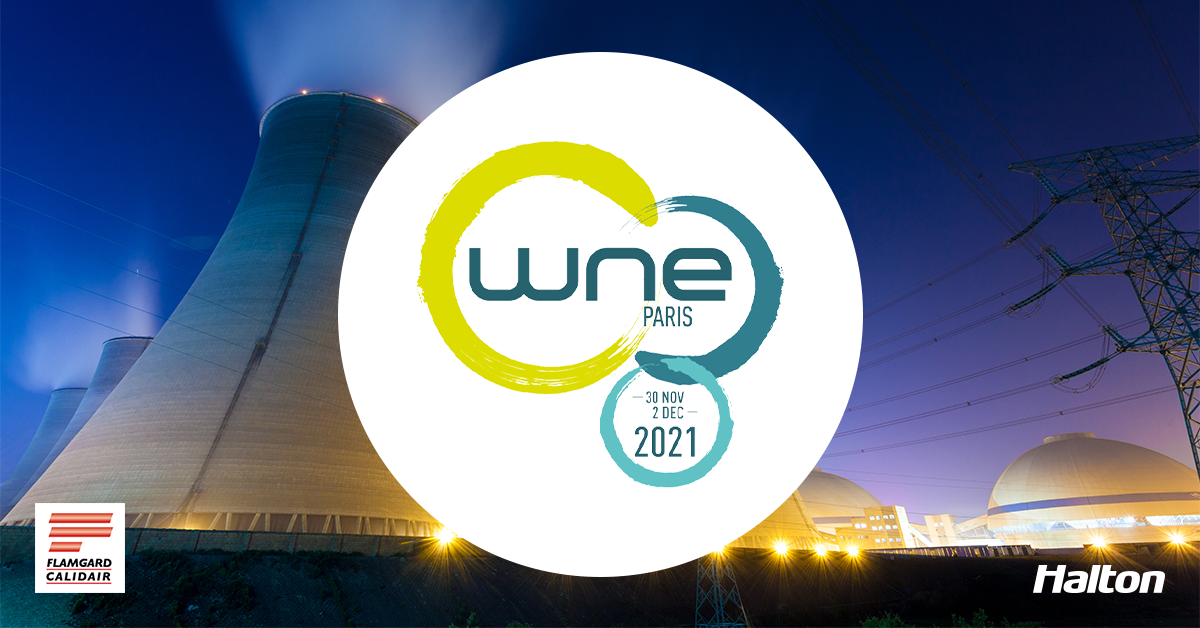 Meet Lee Bramald and Shuresh Maran at the Welsh Pavilion (hall 7, stand J142), where Flamgard Calidair and Halton are co-exhibiting with Welsh Government. Drop by to engage with them and further discuss our tailor solutions to your specific needs.
World Nuclear Exhibition is the largest trade show for the nuclear sector, attracting more than 600 exhibitors from 65 countries, ranging from world-leading organisations to small firms. In 2018, the trade show had 22,000 visitors in total.
More information
Shuresh Maran
Business Development Director, Flamgard Calidair
Tel. +44 1495 757347
E-mail: shuresh.maran@flamgard.co.uk