SMM continues to strengthen its position as the event in the maritime industry. With over 2,200 exhibitors and about 50,000 visitors from all over the world, the trade fair offers a perfect stage for gathering insights, networking and introducing new innovations to the market.
Halton Marine's theme at the stand will be energy efficiency
Come and meet Halton Marine personnel in Hall B5, stand 221 and learn what all Halton Marine can provide for energy efficiency on board ships. Virus mitigation solution also on display!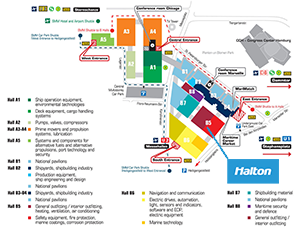 Venue
Messeplatz 1
20357 Hamburg
Germany
Event dates
6 – 9 September
Opening hours
Tue – Thu 10:00 – 18:00
Fri 9:30 – 16:00
For more information
Salla Ahlberg
Head of Marketing, Halton Marine
salla.ahlberg@halton.com