Halton BDH Blast Damper – New Superior Performance for Blast Protection
Blast dampers are required in buildings that are designed to be blast resistant. BDH blast dampers are installed outside of the building wall to protect openings of air ventilation systems. In case of explosion, the pressure wave closes the blades and stops the wave from entering the building. By doing so, blast damper protects components, equipment and most importantly human beings inside the building.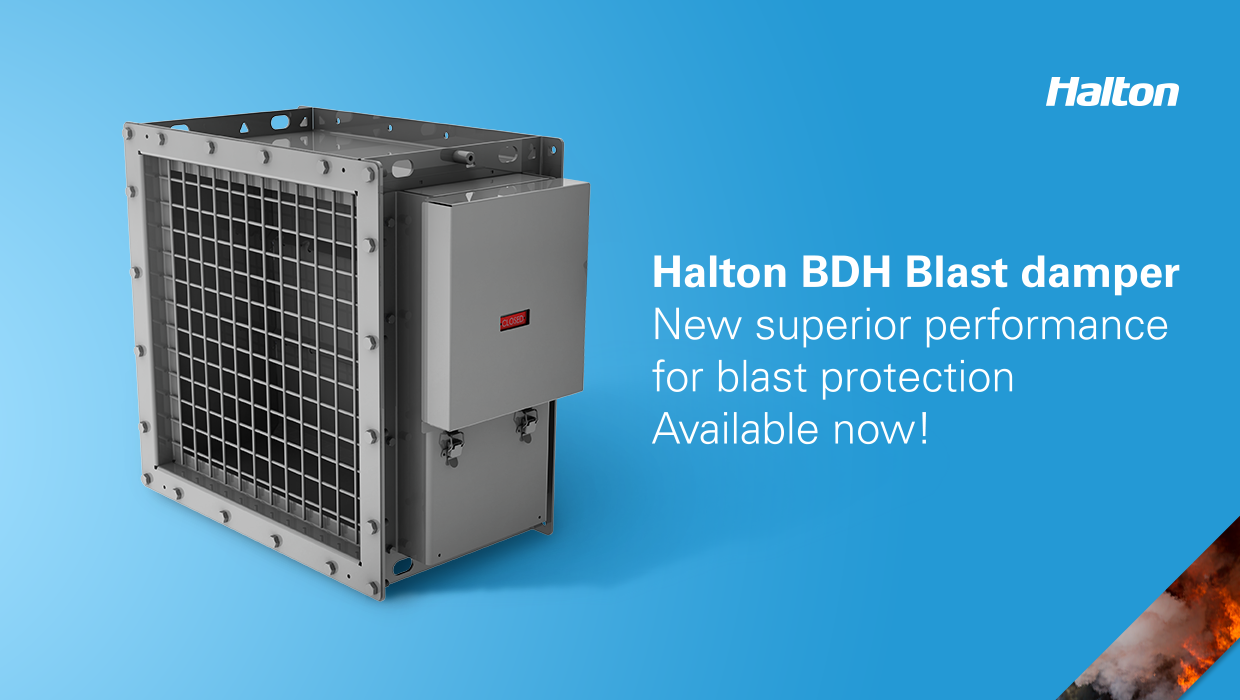 In addition, Halton BDH can be equipped with a debris catcher that reduces the risk of objects that hit the damper.
BDH is designed to be installed in protection of industrial facilities like platforms and refineries in Oil & Gas industry and petrochemical facilities in Heavy industry.
Halton BDH blast damper features low closing pressure which enables damper's closing in case of a blast incident. The damper design provides low pressure drop values that enable smaller wall openings than most blast dampers on the market.
BDH is made either from painted or hot dipped galvanized carbon steel or stainless steel EN 1.4404 (AISI316L).
BDH blast dampers are available as ATEX certified on request.
Halton BDH blast dampers are now available through Halton Marine sales and distributors.
Check out https://www.industrialblastdampers.com to download BDH datasheets and see the animation of the damper in operation.
For more information
Toni Setänen
Sales Manager
toni.setanen@halton.com