Halton Central Vacuum Cleaning system serves workshops at School of Arts, Design and Architecture
Aalto University, which has campuses in Espoo and Helsinki, Finland, is a multidisciplinary university where science and art meet technology and business. The university consists of six schools, one of which is the School of Arts, Design and Architecture.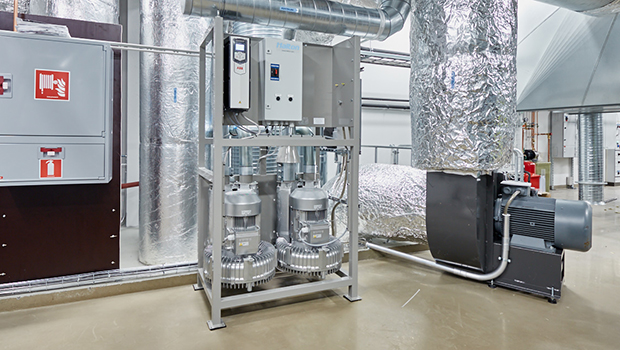 The School of Arts, Design and Architecture has moved into a new building, called Väre, that was completed in the summer of 2018. Väre offers a unique framework for the research and education of art, design and architecture as well as for artistic activities.
Halton had the privilege of supplying the central vacuum cleaning system for the textile and metal workshops with local extraction straight from the machines. The system efficiently removes impurities such as dust as well as textile and metal particles from the spaces.
The Väre building is equipped with one central vacuum cleaning unit powered by two motors. The central unit is located in the AC machine room. In addition to local extraction from the textile and metal workshops, the central unit serves 12 simultaneous users who can connect a hose to the system using one of the 85 inlet valves located in other workshops, including the photography studios, the mechatronics workshop, the chemical workshop and the printing workshops. This allows the students to keep the workshops clean as the impurities are collected via the ducts into a dust bin.
Halton will add another central vacuum cleaning system to the same building during September to serve the plastic laser workshop. The system will work in the same way as with the other workshops, except it will also collect any possible burning smells from the process and extract those through an active carbon filter turning it into exhaust air.
Halton ProClean central vacuum cleaning systems have been delivered to over 2,500 projects, both onshore and offshore.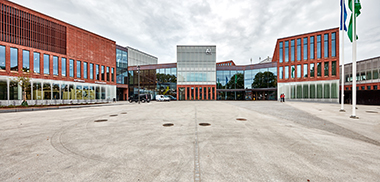 Väre building was completed in the summer of 2018
For more information
Janne Tulivuori
Sales Manager, Central Vacuum Cleaning Systems
janne.tulivuori@halton.com