Halton delivers central vacuum cleaning systems also for ships and offshore applications
Halton ProClean is an ideal solution for ships. Compared to traditional systems, Halton's central vacuum cleaning system frees more space for cabins as only vacuum hoses need to be stored in a small housekeeping closet.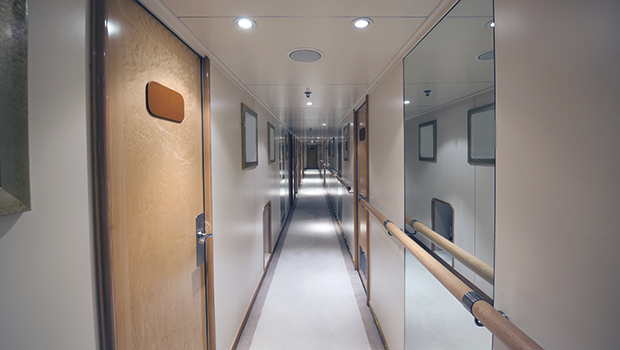 Halton's unique module design of central vacuum cleaning, developed together with the Technical University of Tampere, Finland offers several benefits. The module design minimizes investment and maintenance. The system has a long life cycle, low life cycle costs including low maintenance needs.
Usually one module serves one fire zone. A module contains a central unit (a complete unit with cyclone and cartridge filter, dust container/dust pack, electric and logic control cabin, compressor), pipes, cable to inlet valves, inlet valves, cleaning valves and pneumatic pipes and cleaning tools. When a cleaning hose is plugged in an inlet valve, it starts a central unit. Sensors optimize vacuum cleaning power and minimize electric consumption continuously. When unplugged, the system is idle. One module serves 1-6 simultaneous users.
Halton ProClean advantages
Frees space for cabins
Lightweight, fast and easy to use
Long life cycle and low life cycle costs
Removes hazardous microdust and does not create dust raising swirls
More vacuuming power
Silent and odor-free operation
Available from components to whole scope
For new buildings and retrofits
Halton delivers ProClean central vacuum cleaning systems for different types of ships and offshore installations.
For more information on Halton ProClean, visit ProClean pages and contact Janne Tulivuori.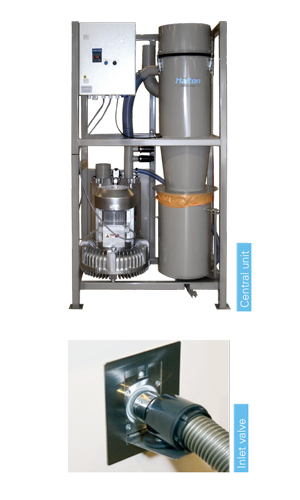 For more information
Janne Tulivuori
Halton ProClean Central Vacuum Cleaning System
janne.tulivuori@halton.com