Halton Marine brings the feeling of natural light indoors making (windowless) spaces more inviting
LC lighting is an innovative way of recreating natural light in indoor spaces where there is a need for creating more appealing environment. LC solutions create kind of virtual window that can transform a space and make (windowless) spaces more inviting and spacious-looking.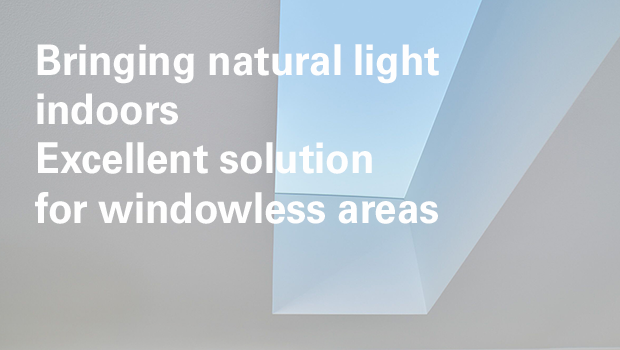 Light Cognitive designs lighting that brings the benefits of daylight indoors and allows for creative space planning. LC's products are the most versatile human-centric lighting products available for ships. They can be used e.g. in cabins, shops, restaurants, spas, corridors, elevators, bathrooms, offices and galleys to give the sense of outdoor light indoors to totally transform spaces.
Not just any light
LC solution recognizes the proven role of light in wellbeing. In the absence of natural light, an electric light should mimic daylight as closely as possible. In addition to giving the positive spectral qualities of natural light, the visual appearance of LC light field is inspired by nature and resembles a view into the sky or horizon. Light Cognitive benefits from the scientific expertise of Harvard Medical School's Dr. Steven Lockley.
The LC lighting technology is designed to reproduce the spectrum of natural daylight as closely as possible. This is achieved by first measuring the natural spectrum, modelling the physics of the light and then transforming it into the advanced light programs that are the core of each LC product. The light sources are based on vast body research.
Light has a strong link to wellbeing, as it regulates our circadian cycle and our alertness. The right kind of light content, timed correctly, promotes recovery and a healthy sleep-wake cycle.
LC lights change dynamically over the day just like nature. The integrated Sky Player creates the day-cycle automatically. LC products can also be manually set to different light scenes such as relaxing light or energizing light.
Product models
LC solutions is available in three different product groups:
LC Skylight is the solution for creating a feeling of a window in the ceiling.
LC Horizon is designed for surface mounting. It creates a pleasant view into the horizon, just like looking out from a skyscraper or an airplane window.
LC Limitless is a custom solution that offers the widest architectural freedom.
Light Cognitive unique lighting products are represented by Halton Marine in maritime market.
For more information
Salla Ahlberg
Marketing Manager, Halton Marine
salla.ahlberg@halton.com
Download a brochure at www.lightforwellbeing-onboard.com