Halton Marine participating in Lahti – European Green Capital 2021 theme year
During spring 2021, Halton Marine is participating in a project aiming to further develop the company's operations in accordance with the Sustainable Development Goals, set by the United Nations, and utilizing the goals in the company's business activities. The project is part of Lahti – European Green Capital 2021 theme year. The project is organized […]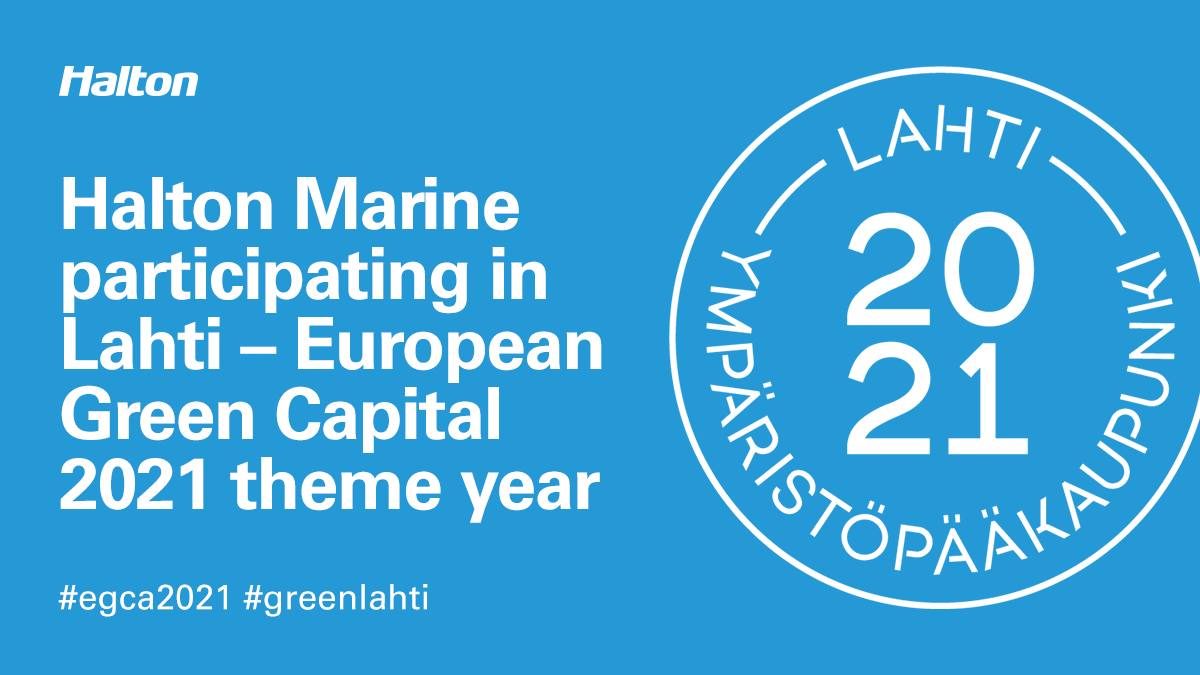 During spring 2021, Halton Marine is participating in a project aiming to further develop the company's operations in accordance with the Sustainable Development Goals, set by the United Nations, and utilizing the goals in the company's business activities. The project is part of Lahti – European Green Capital 2021 theme year.
The project is organized by Lahti Region Development LADEC, LUT University and Lahti Industrial Association. During the project, university students make plans on how target-setting and sustainability metrics can be further developed in the participating companies.
The European Commission has chosen Lahti as the European Green Capital 2021 (European Green Capital Award, EGCA) as the first city in Finland. The award is given to European cities that are leading the way with environmentally friendly urban living. Each year, one European city is selected aiming to provide an incentive for cities to inspire each other and share best practices.
Lahti has set ambitious goals for its future, such as to become a carbon-neutral city by the year 2025 – 10 years ahead of the Finnish Government target and 25 years ahead of the EU target.
More information about Lahti – European Green Capital 2021: https://greenlahti.fi/en