Halton Marine Product Poster for Ships, Offshore Energy and Heavy Industry is now available!
Halton's product range for demanding indoor environments in ships, offshore energy and heavy industry is more comprehensive than ever.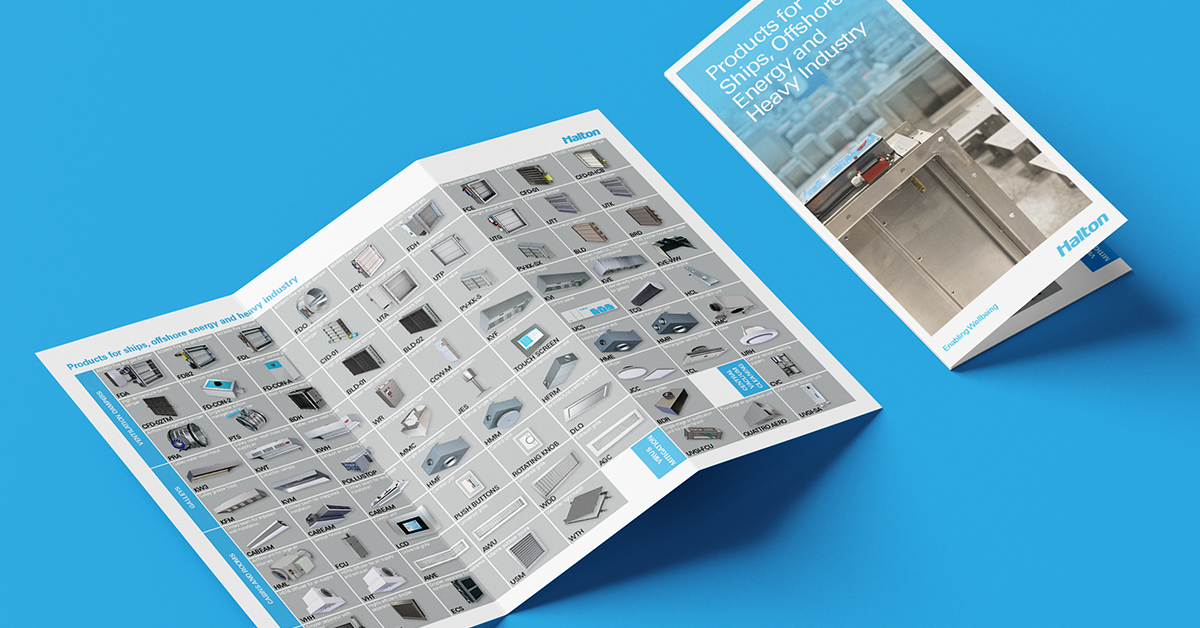 The poster presents an overview of Halton's products and solutions for ventilation fire safety, blast protection, room ventilation, galley ventilation, airflow management, air intakes, central vacuum cleaning, and virus mitigation.
Click on any product image on the poster to open the product page on Halton's website for more information.
Click on the image below to download the poster.