Halton receives Supplier Excellence Award from Austal USA
Halton is pleased to announce that it has received Supplier Excellence Award: Superior quantitative and qualitative measurement of supplier performance from Austal USA.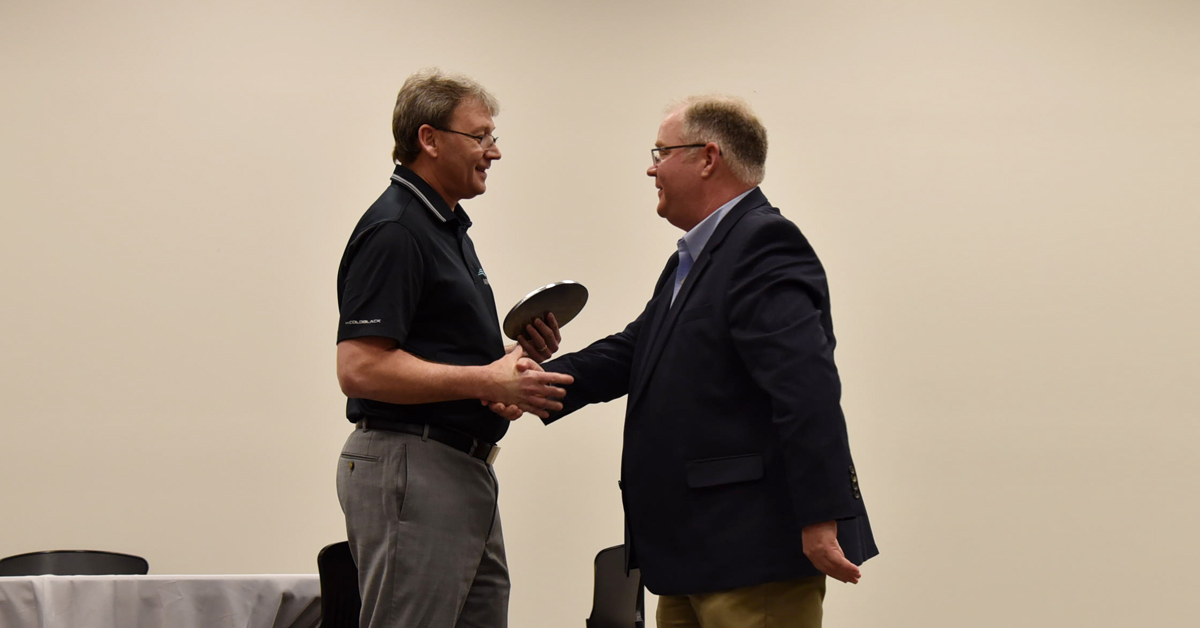 The award was handed by Rusty Murdaugh, the Austal USA President to Sean Grigsby, Managing Director of Halton Marine Americas on 10th of March, 2022 at Austal USA in Mobile, Alabama, USA. Austal is a global ship builder and defense prime contractor with industry leading capabilities in the development of both defense and commercial vessel platforms.
– I am pleased to present Halton Company with this year's Supplier Excellence award for Superior Performance.  Halton, provides ventilation, heating, air-conditioning, and commercial refrigeration equipment to the industry.  The company is a family-owned, global company with a mission to improve environments for their customers well-being. The company is capable of working with their customers to provide specific designs that are energy-efficient with the capability to enable a safe, comfortable, and productive indoor environment, Murdaugh said.
 – Halton held pricing from 2009 to 2021, and maintained the delivery schedule with very few modifications to the schedule throughout the Pandemic. Austal rarely experiences non-conforming issues with the supplier products. The supplier representatives are both friendly and easy to conduct business with, and work together to resolve any issues in a timely fashion. We hope to continue this supplier relationship for years to come, Murdaugh continued.
Halton is honored of this recognition and continues to further develop its seamless co-operation with its customers.
More information
Salla Ahlberg
Head of Marketing, Halton Marine
salla.ahlberg@halton.com