Halton's central vacuum cleaning system for Tallink Megastar
The latest addition for the Estonian shipping company Tallink's fleet, Megastar, is a fast ferry built by Meyer Turku shipyard in Turku, Finland. The ship that made its maiden voyage in the end of January is operating on Tallinn-Helsinki route accommodating altogether 2800 passengers. Megastar uses LNG as fuel and she complies with the new and stricter emission regulations for the ECA areas including the Baltic Sea. The ship is also equipped with other environmentally friendly solutions.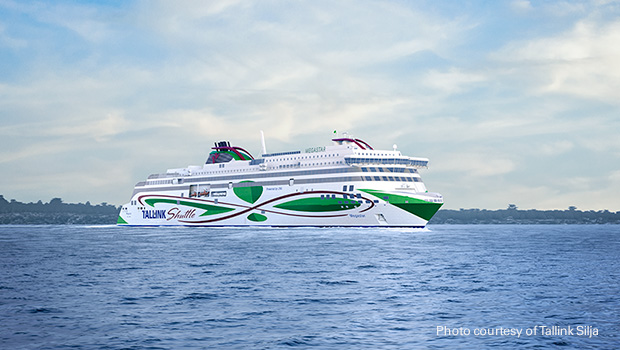 Halton had the privilege of supplying Megastar with central vacuum cleaning system. The system offers not only comfortable usability with its lightweight, odor-free, fast and easy-to- use features but a substantially longer life cycle (up to 30 years) compared to traditional systems.
– When the cleaning hose in plugged into an inlet valve, it starts the central unit. Sensors optimize vacuum power and minimize electric consumption continuously. When unplugged, the system is idle. The system is highly efficient but simultaneously keeps the sound levels low. There is no need to isolate spaces due to cleaning, says Janne Tulivuori from Halton.
Megastar was equipped with three central units that enable up to 18 simultaneous users that can connect the hose to any of the 160 inlet valves. The system enables cleaning of cabins and corridors on decks 7-10 as well as passenger staircases on decks 3-11. Central units are located on car decks where they are easily accessible.
– Central vacuum cleaning system has been operating on board as it has been designed. The whole system and the location of the inlets have been well designed and constructed. The users are content and the ship is clean – therefore we appreciate the system, says Hendrik Väli, Intendant of Tallink Megastar.
Megastar is Tallink's eighth ship to which Halton has supplied a central vacuum cleaning system.
Halton Marine supplies central vacuum cleaning systems for new buildings and retrofits for shipbuilding and offshore market.
For more information
Janne Tulivuori
Sales Manager, Central Vacuum Cleaning Systems
janne.tulivuori@halton.com