Mika Halttunen and Tarja Takki-Halttunen awarded with EY Entrepreneur of the Year 2021 – Family Enterprise award
Chairman of the Board at Halton Group, Mika Halttunen, and Deputy Chair, Tarja Takki-Halttunen, have been awarded with the prestigious EY Entrepreneur of the Year 2021 - Family Enterprise award. The winners were announced at the EY gala on March 11th, 2022.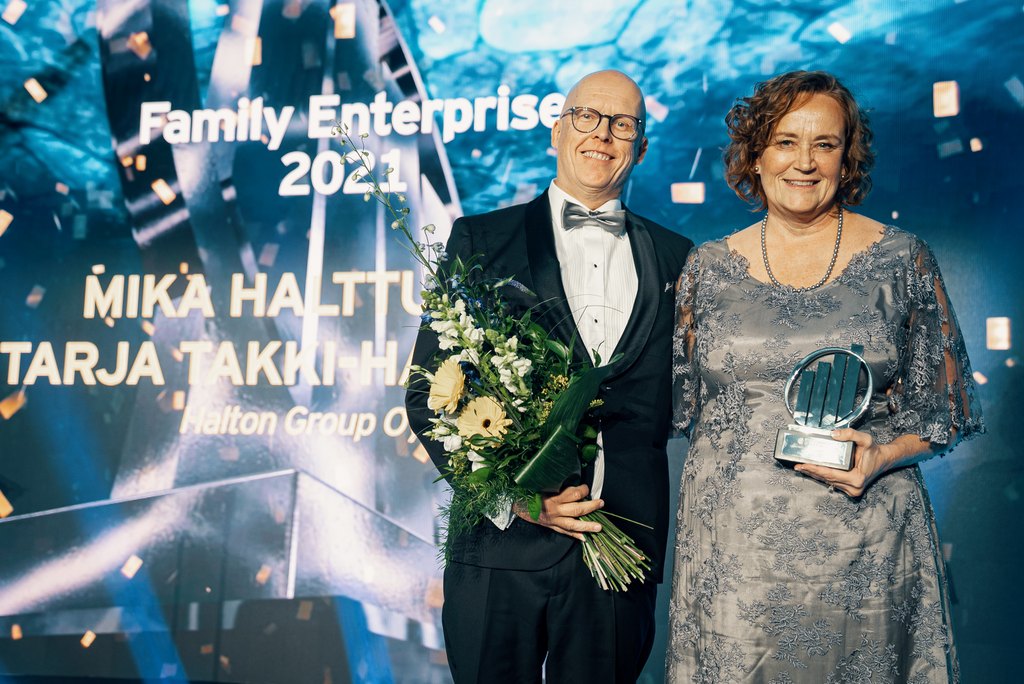 EY Entrepreneur of the Year is a unique global program that supports entrepreneurs as they unlock their ambitions by recognizing entrepreneurial achievement among individuals and companies that demonstrate vision, leadership, and success. They work to improve the quality of life in their communities, countries and around the world.
The competition is the most prestigious entrepreneurship challenge in the world. It was first held in the United States in 1986 and today thousands of entrepreneurs from more than 60 countries participate. In 2021, 55 companies participated in the Finnish EoY competition. The winners were chosen by a jury of Finnish business experts.
"Our warmest congratulations to Tarja Takki-Halttunen, Deputy Chair of the Board, and Mika Halttunen, Chairman of the Board at Halton Group. Halton is an excellent example of a Finnish company that has become a technology leader in its field all over the world. Enabling wellbeing in indoor environments is more important than ever," says Piia-Noora Kauppi, Chairman of the Jury.
"We are very pleased and grateful for the attention we have received. The award is a tribute and thanks to the excellent work we have done around the world for over half a century. This award is for everyone at Halton!", says Mika Halttunen.
The winners of the 2021 Finland EY Entrepreneur of the Year categories:
EY Entrepreneur of the Year: Jussi Meresmaa, Discmania (Spin 18 Oy)
Family Enterprise 2021: Tarja Takki-Halttunen and Mika Halttunen, Halton Group Oy Ltd
Start-up 2021: Juhana Rintala, Ruokaboksi Finland Oy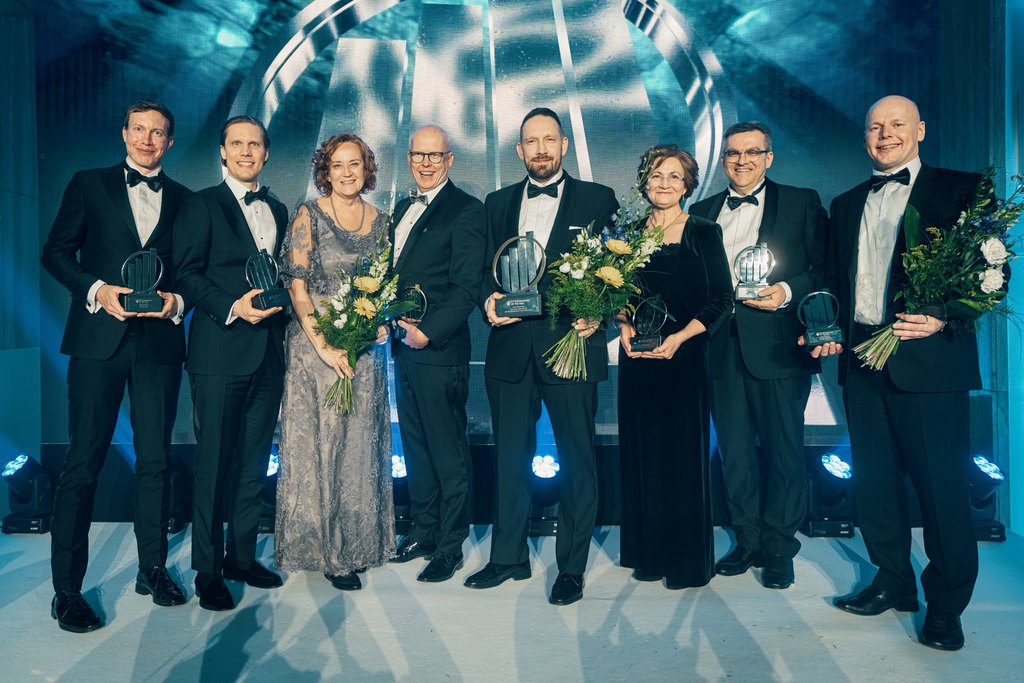 Photos by courtesy of EY.