Potentially explosive environments: Halton Marine offers ATEX dampers for demanding conditions
Halton Marine expands its ATEX damper certifications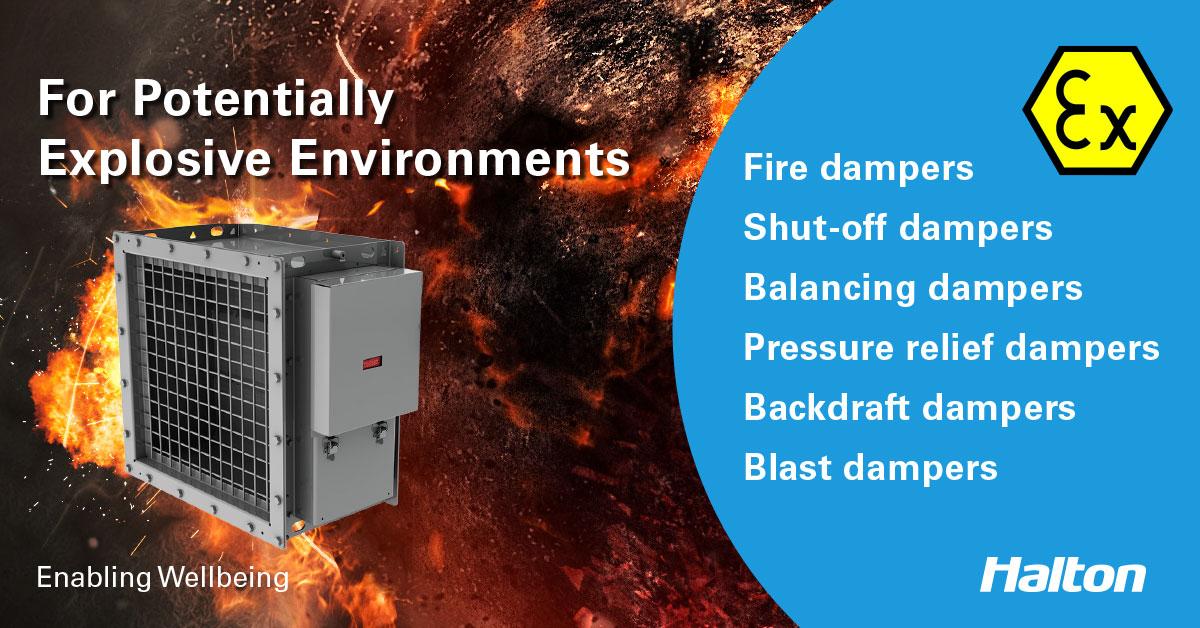 Explosive environments require the right products for the ultimate protection of life and property. Halton Marine has the right products for those environments.
Halton Marine has worked with an ATEX/IECEx accredited certifying body to renew and expand it's ATEX coverage on the product line of fire, shut-off/balancing dampers as well as pressure relief, backdraught and of course blast dampers.
Previous certificate coverage was specifically for products installed in "G" environments which contain volatile gases, vapours and mists. Halton Marine is now able to provide the above listed products for protection in "D" environments which signifies combustible dust.
For the most critical environments the pressure relief, backdraught and blast dampers are now also certified for equipment category "M2" for mining applications.
For further information
Salla Ahlberg
Marketing Manager
salla.ahlberg@halton.com