The new Expedition ship HANSEATIC nature sails with energy efficient galleys
The latest addition to Hapag-Lloyd Cruises' expedition ships is HANSEATIC nature that started her first cruise on May 5th. This exquisite new expedition ship will sail on various routes in polar regions, Arctic and Antarctic, in addition to other fascinating destinations.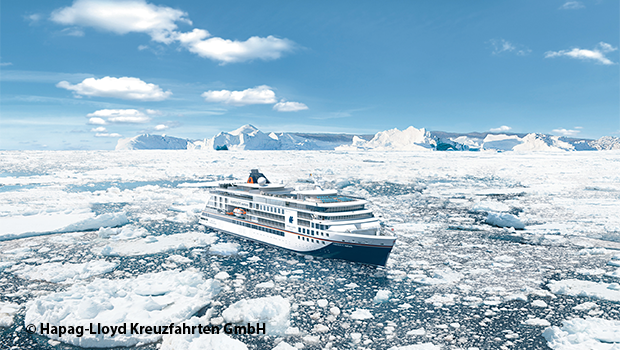 HANSEATIC nature offers three spacious first-class restaurants that create a unique and indulgent combination of expedition spirit and international gourmet cuisine. The restaurants are served by galleys that utilize Halton demand-based ventilation system called M.A.R.V.E.L.. Halton technologies are able to improve the total efficiency of galley ventilation system by up to 50% compared to traditional systems. This contributes to energy efficiency and minimizes substantially the environmental footprint.
Another unique ventilation solution on board HANSEATIC nature is Halton MobiChef mobile cooking station. This totally autonomous cooking station is an excellent choice for the areas where it is not possible to have a ventilation duct to extract fumes, grease and impurities created by the cooking process. Halton MobiChef unit is easy to move from one place to another. MobiChef brings the show to where you want it to go. It provides flexibility and allows for the chef to be even closer to the guests as compared to fixed station cooking concepts.
Halton Marine congratulates Hapag-Lloyd Cruises for its new ship and wishes all the best for the future voyages.
For more information
Salla Ahlberg
Marketing Manager
salla.ahlberg@halton.com