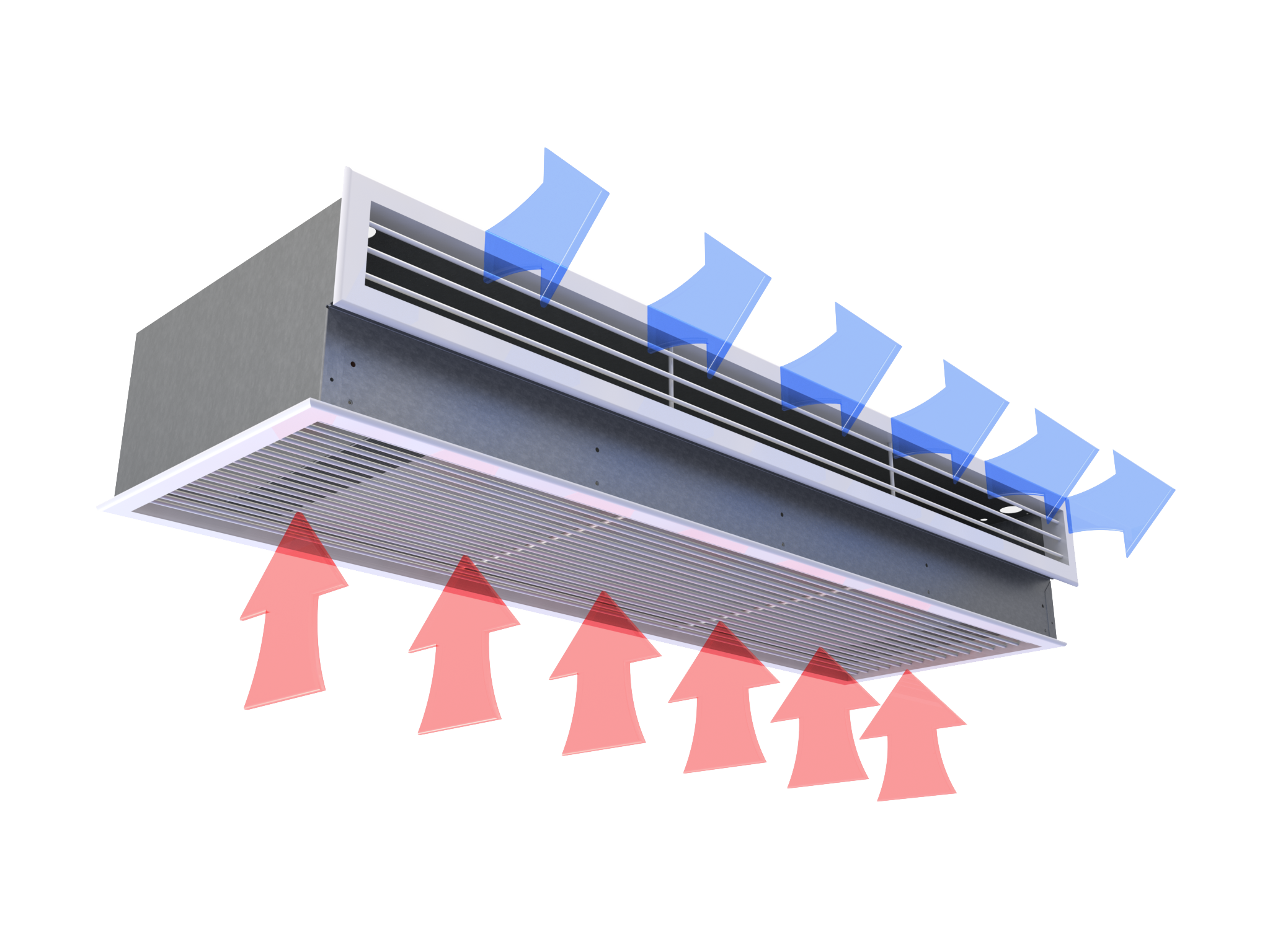 Halton CaBeam
Halton CaBeam is a cooling, heating, and ventilation solution (a so-called active chilled beam system) specifically designed to provide the best indoor comfort for demanding marine applications such as cabins on cruise ships and passenger ferries or living quarters on offshore substations.
The Halton CaBeam solution is based on state-of-the-art technology with sophisticated air treatment, control, and silent operation to create a comfortable and ideal room temperature and climate.
Operation principle
The active chilled beam system circulates air from the room throughout its heat exchanger where the supply air is either cooled or heated before being diffused back to the room through the system's nozzles. Fresh ventilation air is delivered to the beam by a central air-handling system via ductwork.
The controls and functionality of the system are designed to eliminate the risk of condensation and to provide the highest energy-efficiency operation as possible. The system requires much less energy to achieve the same heating and cooling effect as a traditional HVAC system.
The doors and windows of the room can be equipped with switches connected to the system. The switches are indicating an open and close position. For example, when a balcony door is opened, the switch sends a signal to the system's inlet water control valve and the valve closes to minimum flow. When the door is closed, the system resets to normal function after 20-30 minutes.
Installation
The Halton CaBeam solution is available in three types of installation: exposed, recessed, or integrated. The manufacturing method, as well as innovative and compact design, allow the units to be modified to meet customer needs according to the desired installation, integration, dimensions, capacities, and functionality.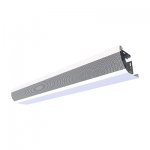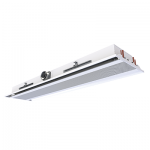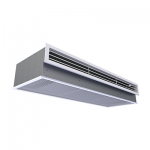 The main benefits
Low life-cycle costs compared to VAV and fancoils
No filters to be changed, no fan maintenance, no electrical consumption of the fan
Dry cooling coil; no condensate collection system
Comfortable, stable room climate with individual control of temperature and indoor air quality
Lighting, speakers or other technology equipment can be integrated into the system
Draft-free even in maximum cooling load
Ultra-low sound levels