Register now for our upcoming webinar on Halton Connect IoT platform
Register today for a Halton webinar where we'll be presenting Halton Connect, a great IoT platform for ships and offshore galleys on the Seven Seas!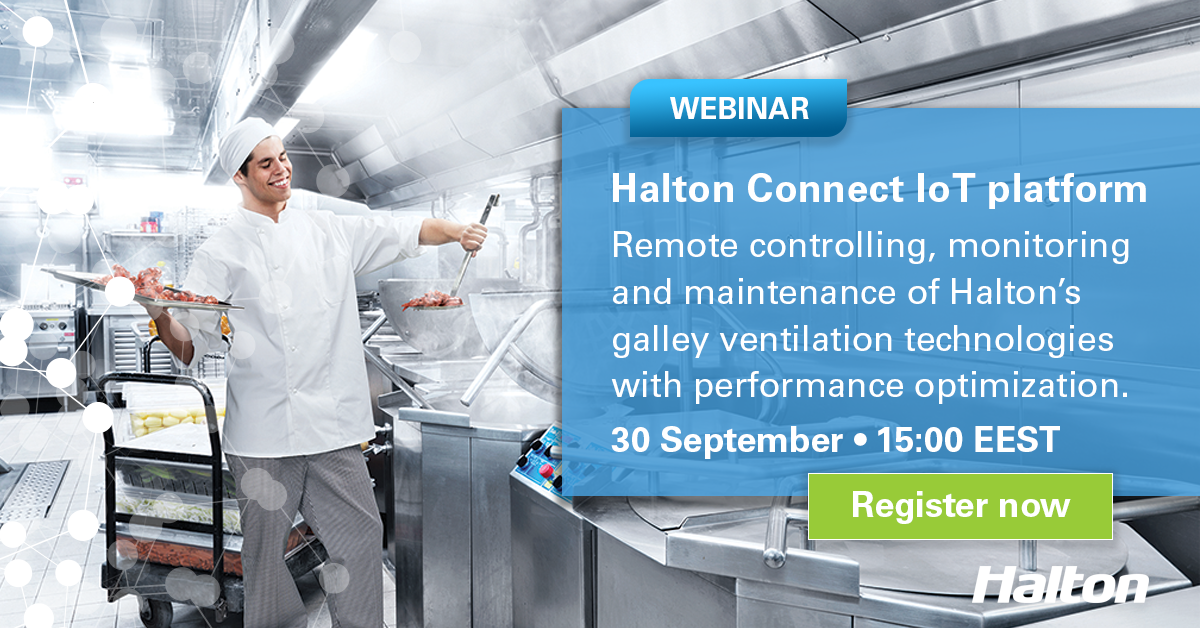 With our upcoming webinar, we are excited to introduce Halton Connect, a state-of-the-art IoT platform, which enables 24/7 remote monitoring of Halton's galley ventilation solutions.
Join us to learn more about the remote control, monitoring and maintenance, performance optimization, as well as, the benefits they bring to owners, yards and end-users.
The webinar will be held on the 30th of September 2020 at 15:00 EEST.
Register now at https://www.smartservicesforkitchens.com/webinar/