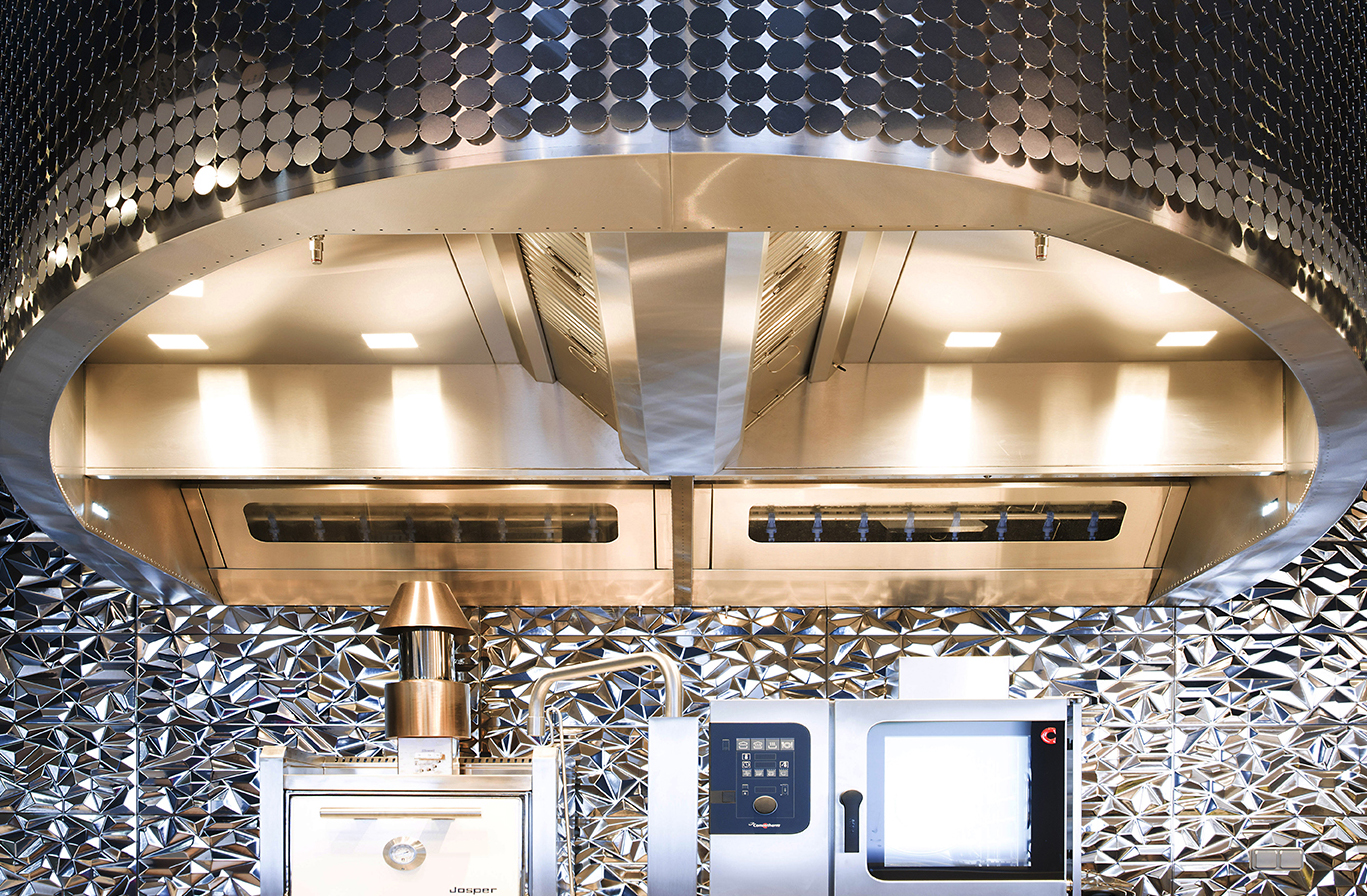 If you enjoy hands-on experiences, this Innovation Hub dedicated to kitchen ventilation is made for you!
Halton Innovation Hub, Béthune, France
This hub's essence is a fully operational display kitchen equipped with all our innovative technologies, without exception. Enjoy a facility fully oriented to uplifting demonstrations and to an immersive culinary experience!
Be immersed in gastronomical delights and Halton technologies as the benefits reveal themselves to you!
During the challenging and sometimes stressful design period of a kitchen/restaurant, Halton wants to remove ventilation as a source of that stress and create peace of mind, before the investment! That is what was envisioned when designing our brand-new Halton Innovation Hub. At its core is a state-of-the-art and fully operational show kitchen.
All our innovative technologies, without exception, are showcased in real world conditions. The only difference with any other display kitchen is that we also equipped it the ability to show their efficiency.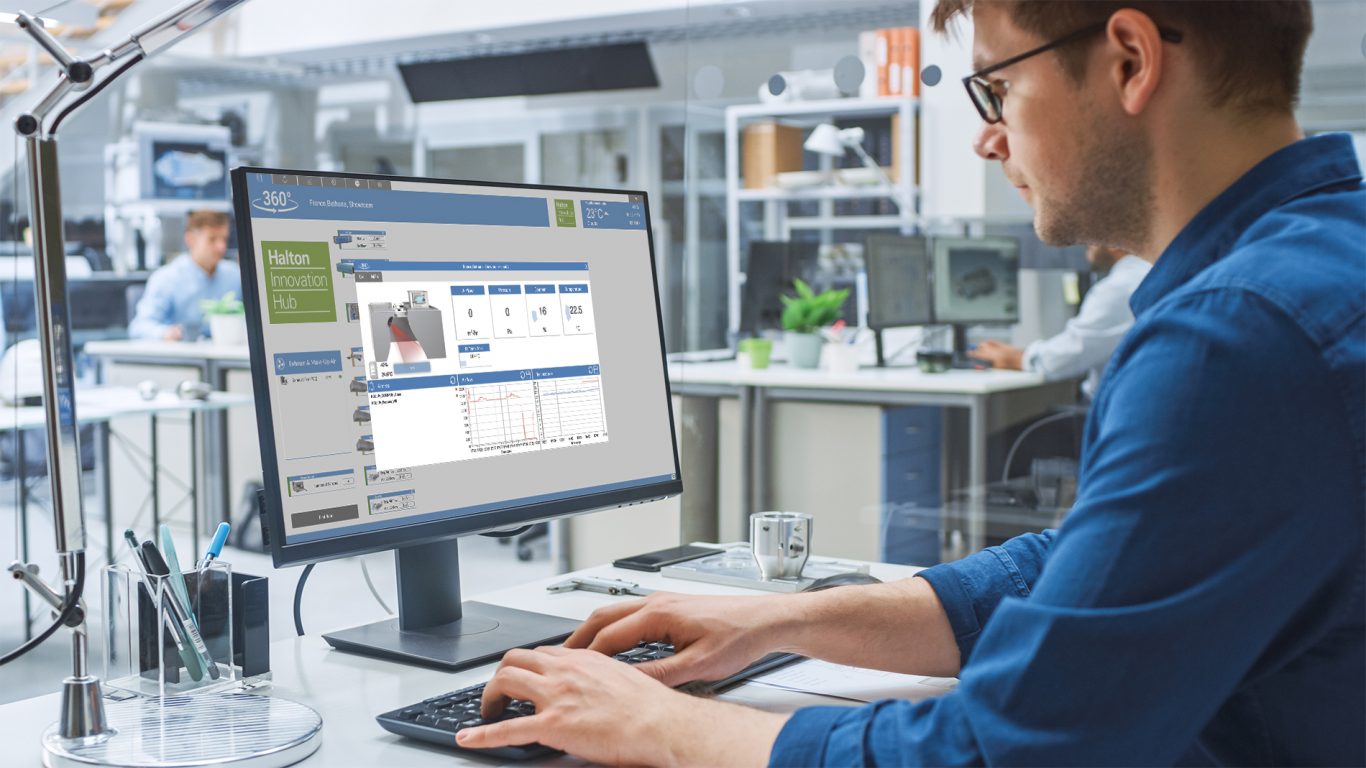 In addition, see in real-time how Halton Connect allows you to monitor, our solutions and especially confirm that we have achieved your projects' objectives
Halton Connect is our brand new and state-of-the-art IoT (Internet of Things) platform whose core is an advanced and yet easy-to-use cloud-based portal. It allows you, as well as our engineers to keep an eye on the operation and maintenance of the kitchens' ventilation, for incomparable benefits.
Halton Connect enables Halton Care smart services that directly contribute to the highest value of ownership and to peace of mind.
See how Halton Connect is powerful and reactive, whatever the number of technologies installed during your visit!
Learn more about Halton Connect & Care.
And enjoy a nice culinary discovery in the heart of our display kitchen
We truly share our customer's passion for positive culinary experiences. This helps us to understand what matters to you. And what better way to express this common passion than adding to the arguments and demonstrations an exclusive culinary experience, shared all together in the heart of what remains at the end a real display kitchen!
We're looking forward to welcoming you in our Innovation Hub!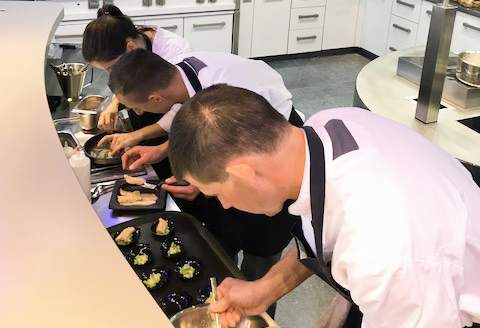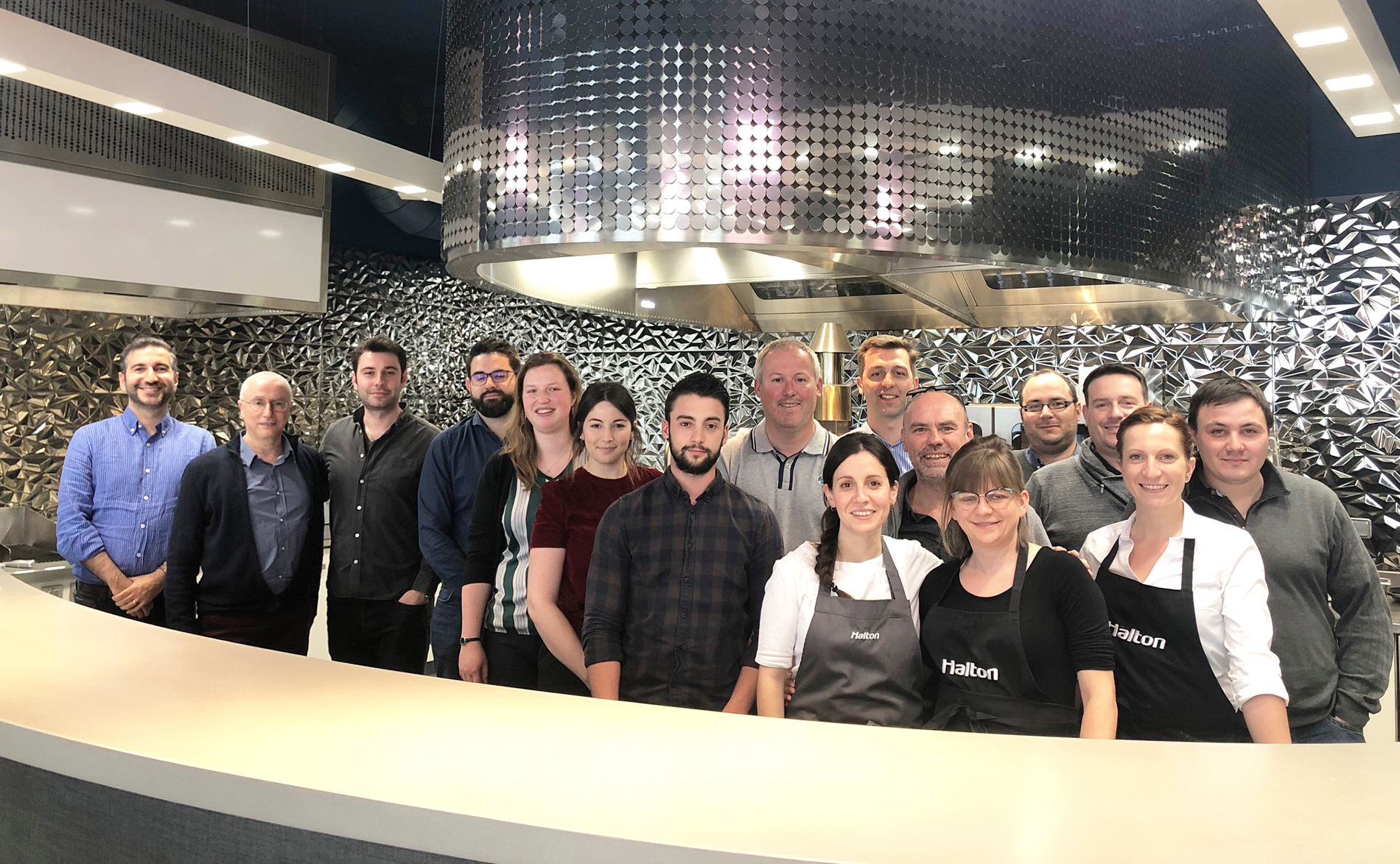 Why visiting us?
Detailed presentation of our innovative technologies and the benefits they represent to you.
Promising is one thing. Proving it is another one. Our Innovation Hub is equipped with the means to support the benefits we're speaking of.
Possibility to organise visits that are project specific, to discuss and design with our engineers the solutions that best fulfil your requirements, based on tests or demonstrations.
Visit our European Center of Excellence in hood manufacturing, airflow optimisation systems, and remote monitoring solutions.
What our visitors say

On ne fait rien sans orgueil, mais mal sans humilité. Vous faites preuve de force, d'ambition et vous conservez votre humilité. Un plaisir pour cette journée, merci pour votre accueil.
- Olivier Gérardin, Pitaya, France

Thanks Halton team to experience the innovation centre with lots of information. The session was really good with more technical information with top notch tech professionals from R&D team. A worth visit to the innovation centre.
- Joseph Rajakumar Albert, CKP consultants Pvt Ltd.

Merci ! Thank you for a great tour, fine dining and pleasant company. We look forward to continue our cooperative work.
- Flemming Wohlan Wille-Jørgensen, Ingeniøer'ne, Denmark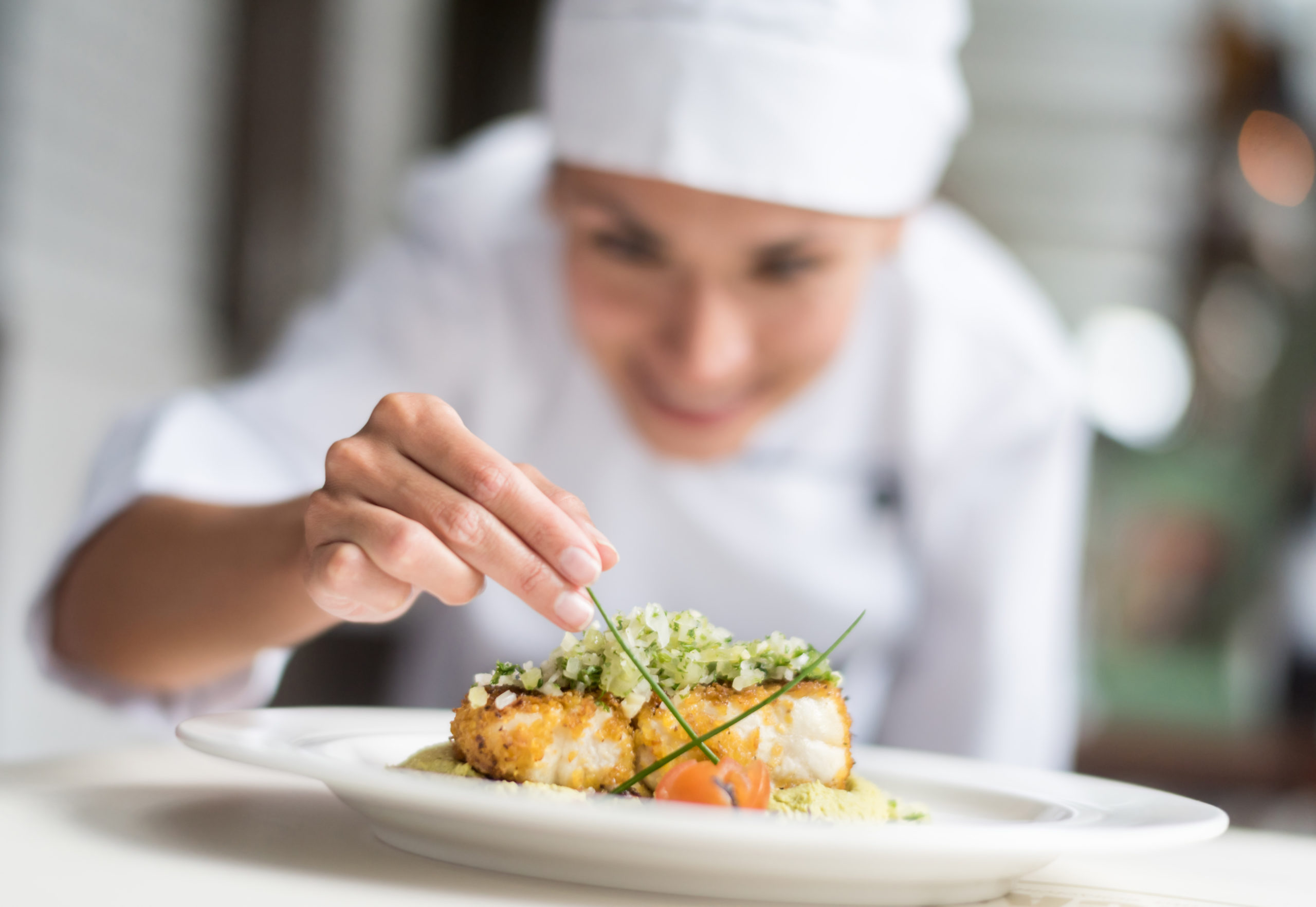 Join us for a lunch prepared by our resident Chefs
At the head of our display kitchen, few carefully and well-chosen Chefs create exclusive menus, adding to the deep dive in Halton's technology benefits a memorable culinary experience.
Halton is really pleased to have their expertise on hand.
The means Béthune R&D lab is equipped with are also used to study and design customized solutions for you.
Béthune R&D lab is specialised in acoustic and airflow measurements. It is also equipped with an imaging technology called Schlieren. It is widely used in the aeronautical industry to study air flows which can't be seen to the naked eye or – in our field – the hot air released by cooking appliances.
In addition to serving our own development needs, this technology is often used to make tests for customers who have unusual requirements or challenges, whether linked to very specific cooking appliances or to the necessity to use customised hoods or exhaust device.
Béthune Innovation Hub is backed up to Halton's European Center of excellence in hood manufacturing, airflow optimisation systems and distant monitoring solutions.
As part of your visit in our Innovation Hub, you will have the opportunity to visit one of Halton's 3 European Excellence centres in the manufacturing of ventilation solutions for commercial kitchens. See by yourself that innovation also calls for manufacturing and integration quality.