A dedicated Innovation Hub to address the continually growing environmental demands of commercial kitchens
Halton Innovation Hub, Rochester, United Kingdom
Ideally located South-East of London, Rochester's Innovation Hub stands alongside our Manufacturing Center of Excellence in Pollution Control solutions for commercial kitchens. Establish your restaurants wherever you chose and where they are of most value.
Imagine you can readily establish restaurants in premium locations, where they are of most value?
Facing growing environmental demands, the establishment of commercial kitchens in densely populated urban locations is increasingly subject to specific design mandates to reduce energy usage (or other resources such as water) and reduce their impact on the neighbourhood. After all, no neighbouring property would want to be exposed to the odours, smoke, or grease discharged from a commercial kitchen.
Conversely, catering operations are prevented from some premium premises with no extraction possibility, or installing ventilation ductwork is not allowed by the joint ownership.
The Rochester factory and Innovation Hub is our Excellence Centre in developing and manufacturing Pollution Control solutions. Learn how you can design your restaurant in premium locations, where they are of most value, whether ventilation to the atmosphere can be used or not, without concern for the neighbourhood or local authorities' complaints.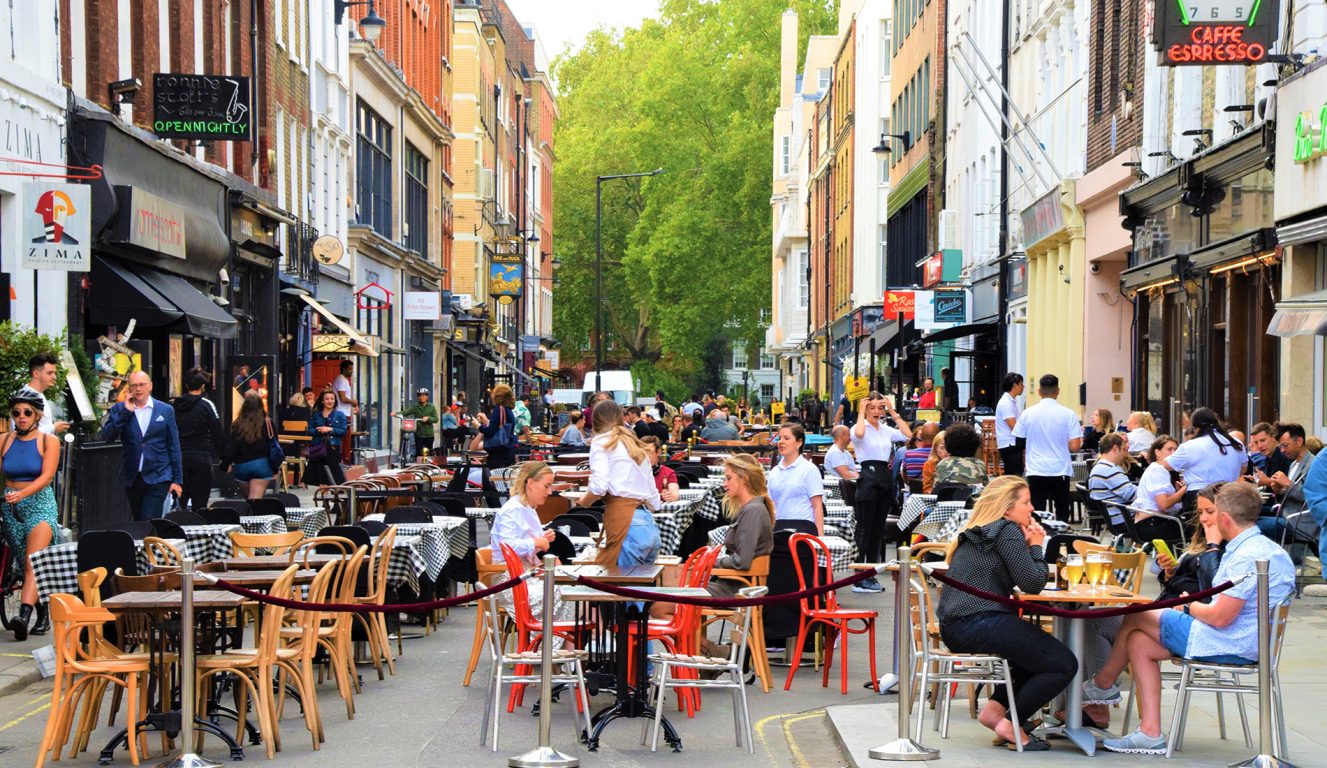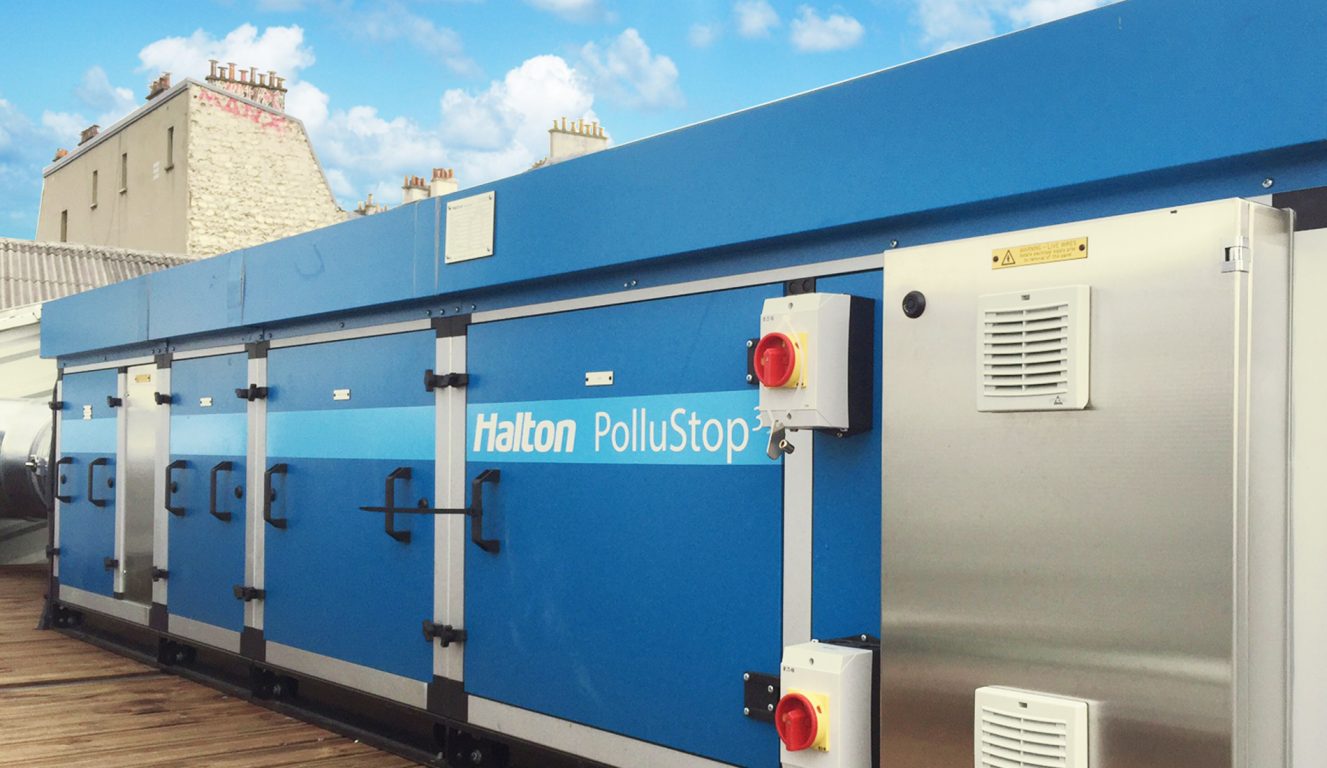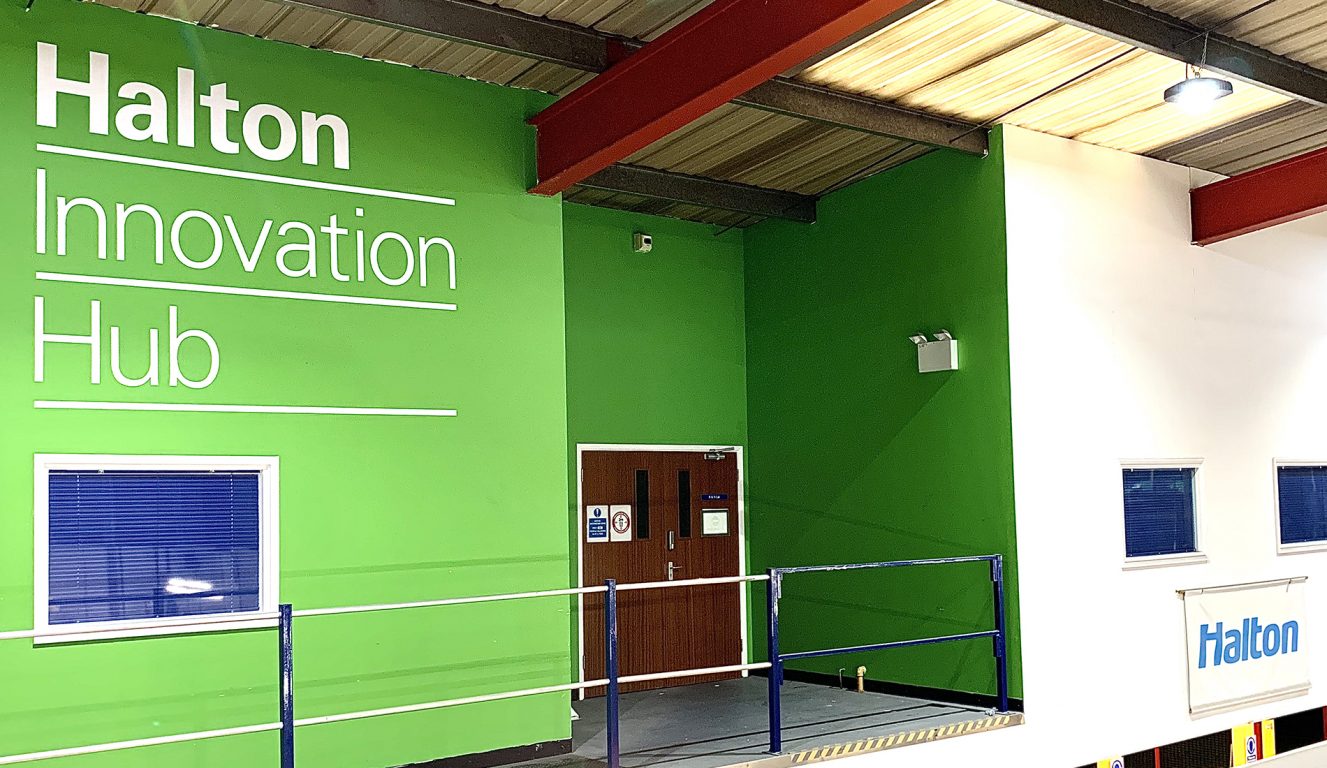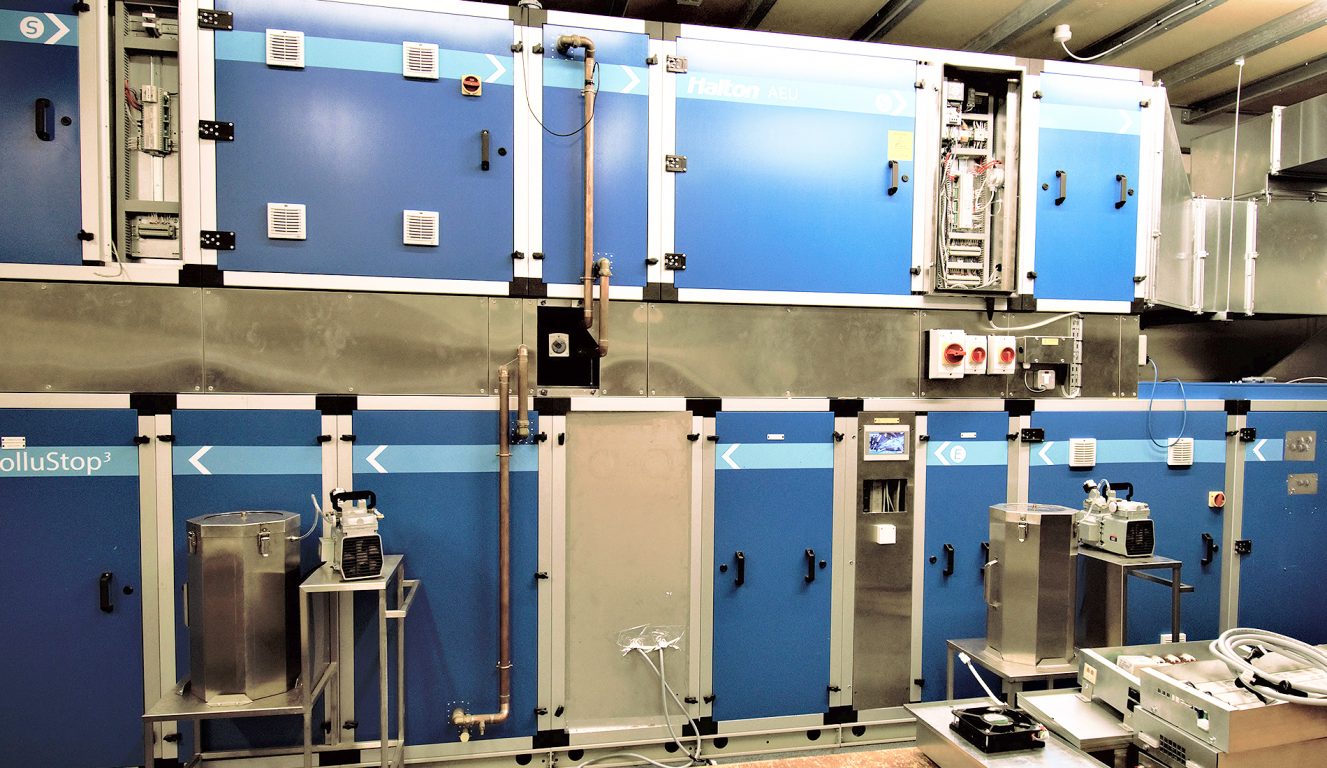 Learn more about our flexible Pollution Control solutions and see where our innovations grow and how we carry out your projects' tests
Rochester Innovation Hub specializes in pollution control, Indoor Air Quality and Extracted Air from commercial kitchen environments. We are focusing on improvements in technology, product development and specialist testing with Universities and external partners to provide the latest analysis on the modern commercial kitchen.
Our R&D focus covers a broad spectrum from product development, testing of Halton components and improvements through innovation to collaborative testing with suppliers and customers, fire safety, and control packages.
In addition, see in real-time how Halton Connect allows you to monitor, our solutions and especially confirm that we have achieved your projects' objectives
Halton Connect is our brand new and state-of-the-art IoT (Internet of Things) platform whose core is an advanced and yet easy-to-use cloud-based portal. It allows you, as well as our engineers to keep an eye on the operation and maintenance of the kitchens' ventilation, for incomparable benefits.
Halton Connect enables Halton Care smart services that directly contribute to the highest value of ownership and to peace of mind.
See how Halton Connect is powerful and reactive, whatever the number of technologies installed during your visit!
Learn more about Halton Connect & Care.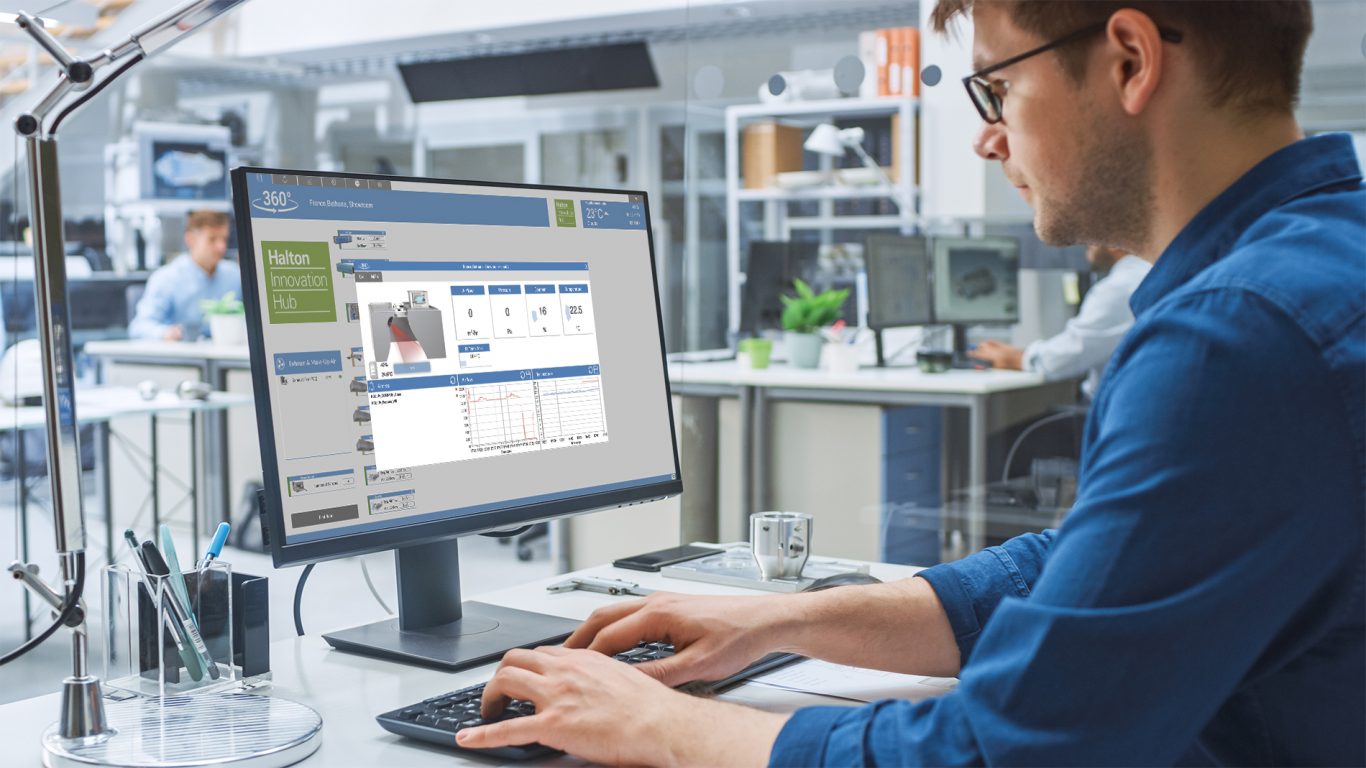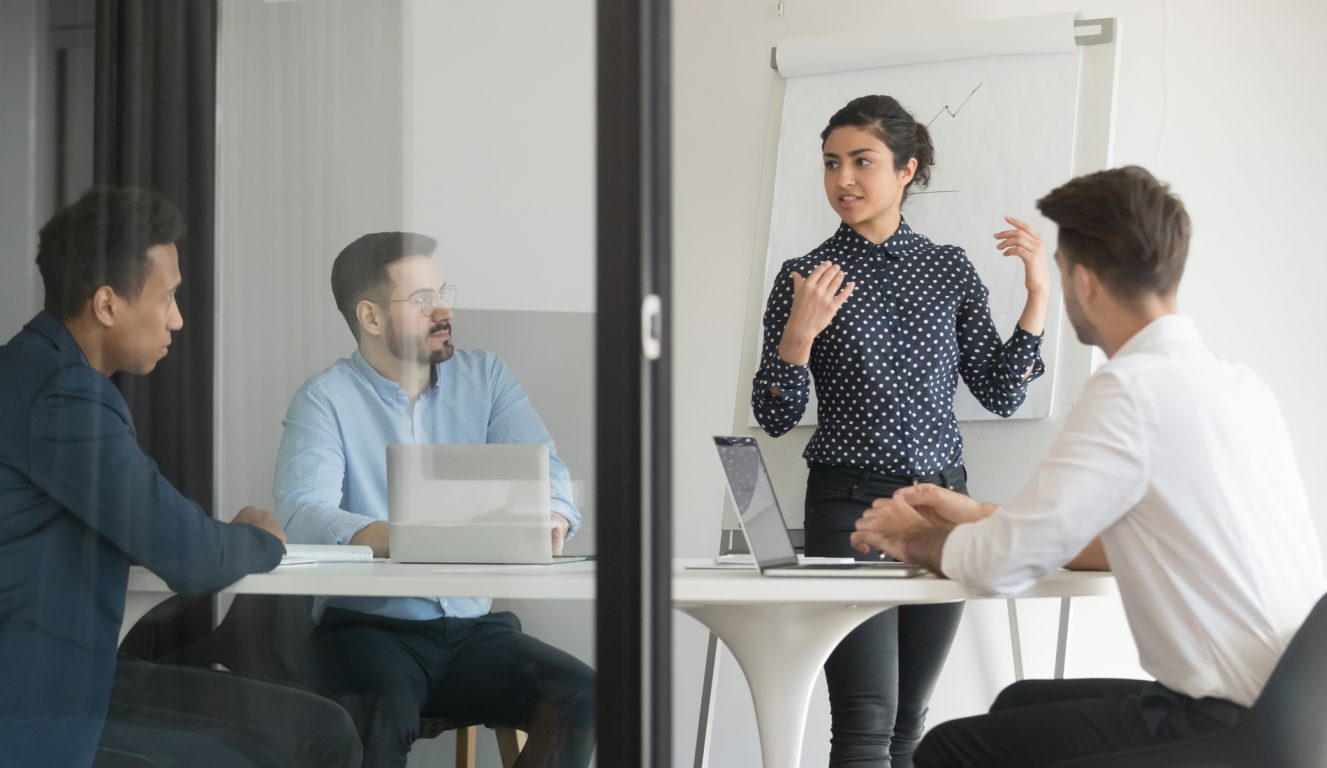 Why visiting us?
The philosophy of each of our customer visit is as much to constructively share our expertise with you as to continuously learn from your projects, demands and concerns.
Concrete presentation of our innovative technologies and of the benefits they represent to you.
More than 50 years experience in designing ventilated ceiling and front cooking solutions.
The biggest deposit of Pollution Control references in Europe sits in London and waits for your visit.
Possibility to organise visits that are project specific, to discuss and design with our engineers the solutions that fulfil at best your requirements, based on demonstrations and even specific tests.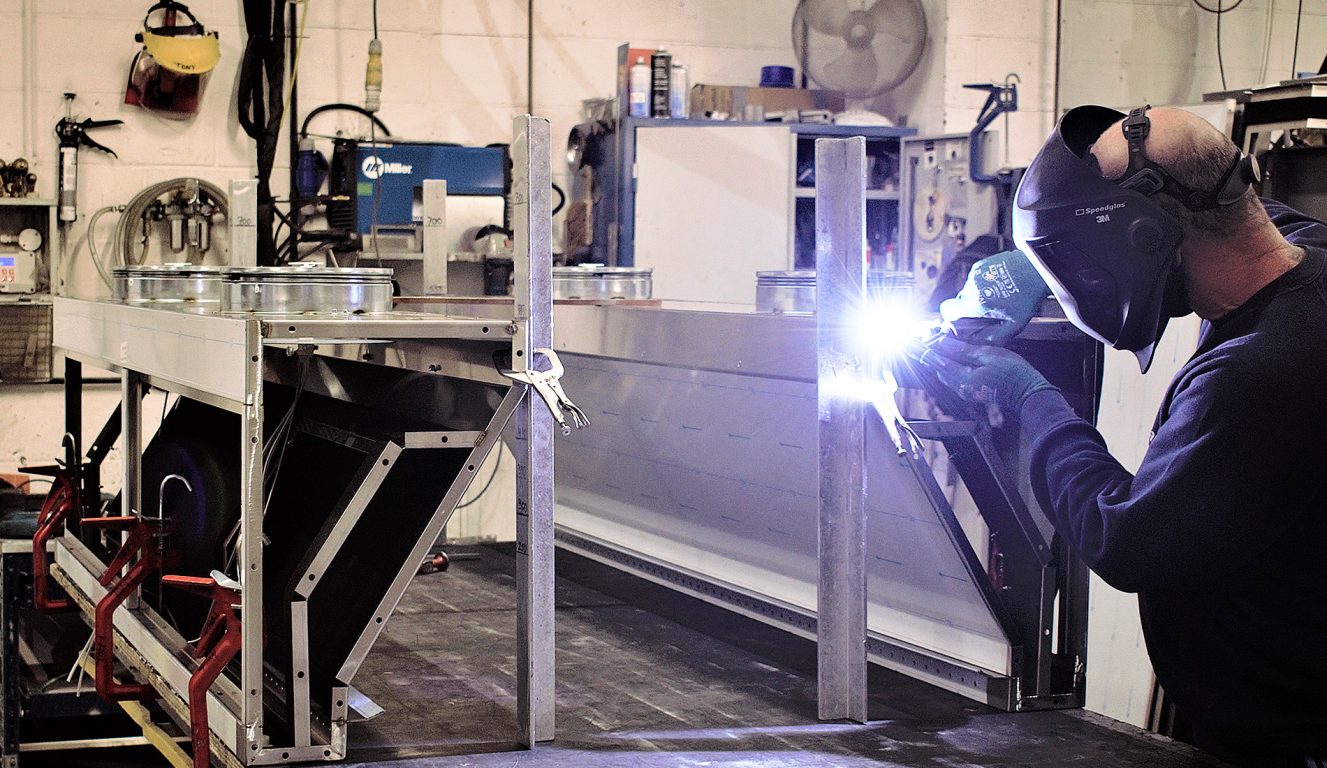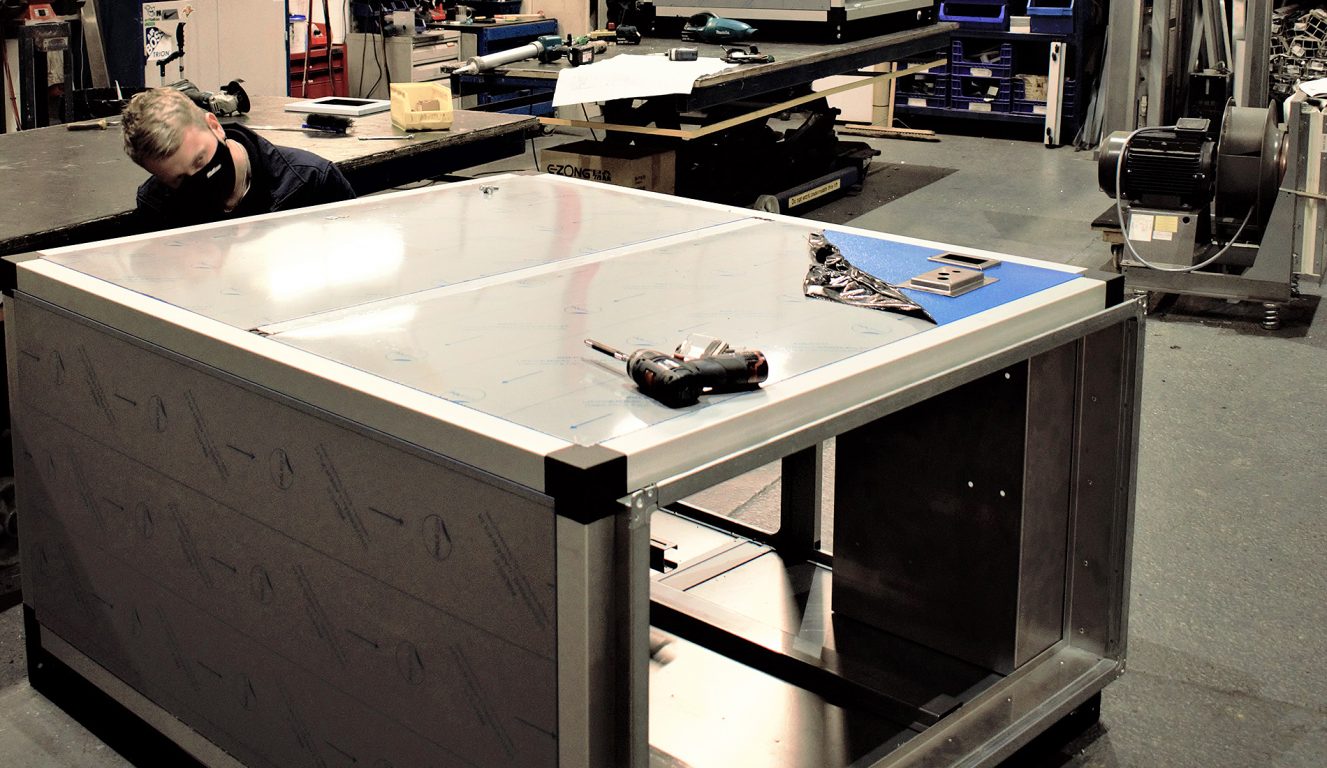 Rochester Innovation Hub stands alongside one of three of Halton's European Center of excellence in manufacturing kitchen ventilation solutions
The Halton Rochester facility is a 2500 m² custom manufacturing production facility located in Kent, that specializes in the production of Pollution Control Units, Supply Air Handling Units and Recirculation Systems designed specifically for the demanding environments of commercial kitchens. The units are designed to suit the client's specific criteria both in performance and site location before being manufactured and tested prior to installation and commissioning.
We manufacture custom and standard ventilation canopies and ceilings to meet the client's requirements, for the United Kingdom and Export. Our expertise in design and manufacturing is second to none, enabling solutions for the most demanding building, location, or specification.