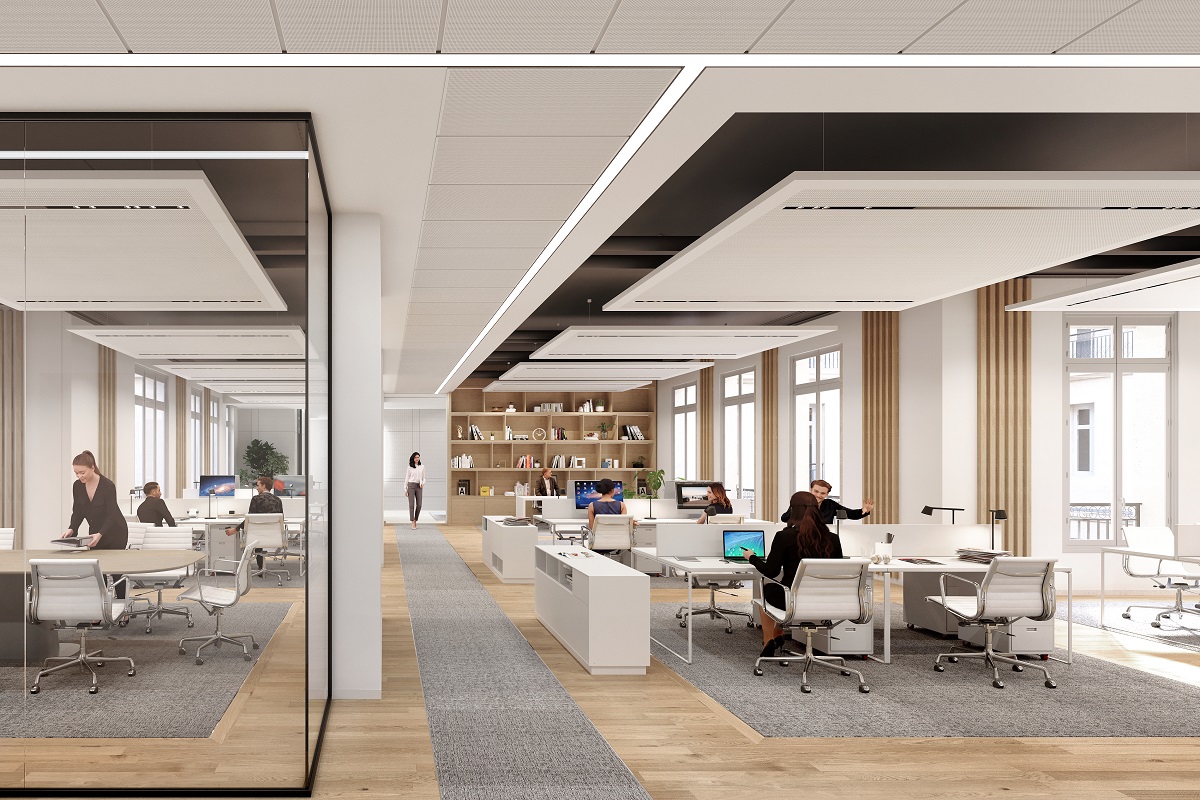 Terminal Treatment of Air with Peltier (TTAP)
The new innovative technology invented by Halton and Phononic builds on the Peltier effect and electric cooling. It offers an HVAC solution that significantly reduces greenhouse gas emissions and provides fully demand-based cooling and heating.
Laboratory testing and LCA analyses have shown a reduction of greenhouse gas emission by 20 – 30% compared to traditional solutions. Additionally, the environmental impact of refrigerants is reduced by approximately 30% when using this concept.
The built environment offers major opportunity for reaching global sustainability goals both in terms of reducing greenhouse gas emissions and eliminating global warming.
Buildings generate over 40% of the global CO2 emissions annually.
By 2030, all new buildings, infrastructure and renovations must have at least 40% less embodied carbon with significant upfront carbon reduction, and all new buildings must be net zero operational carbon.
The risk of future pandemics enhances the relevance of safe indoor environments.
As a response to the rising requirements for buildings to be both environmentally sustainable and simultaneously safe for occupants during pandemics, a new method of conditioning the air in buildings has been brought to the market.
The new TTAP technology offers a terminal unit for supply and conditioning of hot and cold air, utilizing forced induction and the Peltier effect. It reduces the need for harmful refrigerants and requires no hydraulic network.
The technology is easy to integrate into existing building retrofits or install in new builds due to its modest height. Thanks to the new air-handling approach, it enables the use of only partially treated air ventilated throughout the building, which is then further heated or cooled based on occupants-specific settings.
The TTAP technology also meets the minimum hygienic airflow requirements set by the ASHRAE epidemic task force.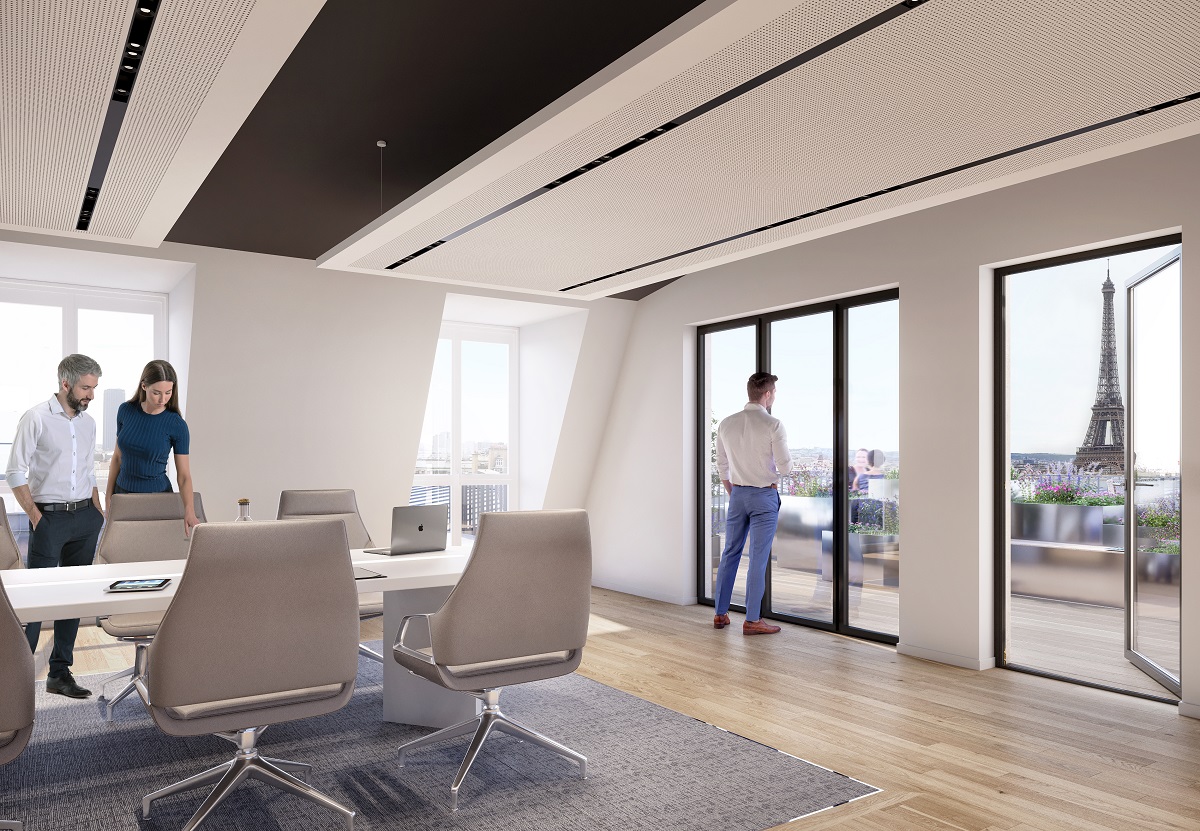 Typical applications include enclosed offices, open-plan offices, and meeting rooms. The unit is suitable for suspended ceiling installation perpendicular to the façade.
The operation of the unit is fully demand-based due to stand-alone nature:
Each terminal can operate in heating or cooling mode without activating the entire cooling/heating system.
Suitable for constant or variable airflow, enabling use only during occupancy.
Flexible addition or removal of units – only electrical power supply required.
Moreover, this is an innovative system that allows connection to a renewable energy source that is available or will be in the future, for example during a future renovation or if future regulations require it for existing buildings.
Reference project:
The technology has been installed in an 8,500 m2 commercial office building in Paris, France at 64-66 rue Pierre Charron.
The installation features more than 150 kW of installed heating and cooling capacity.
This world class showcase in sustainability and comfort has been developed in partnership with Europe's leading real estate developers, architects and general contractors including Balzac Reim, DTACC, Betec, Fayat and Costa.
Improved energy efficiency, air quality and comfort, quiet operation, and attractive aesthetics come as the result of this innovation.
Contact us for more information:
Emmanuel Bizien
Sales Region Director, Western Europe
94-96 rue Victor Hugo
94200 Ivry sur Seine
+33 6 03 40 59 17
emmanuel.bizien@halton.com