Updated Halton Marine Product Catalogue is now available
Halton Marine is offering the widest selection of Halton products than ever before.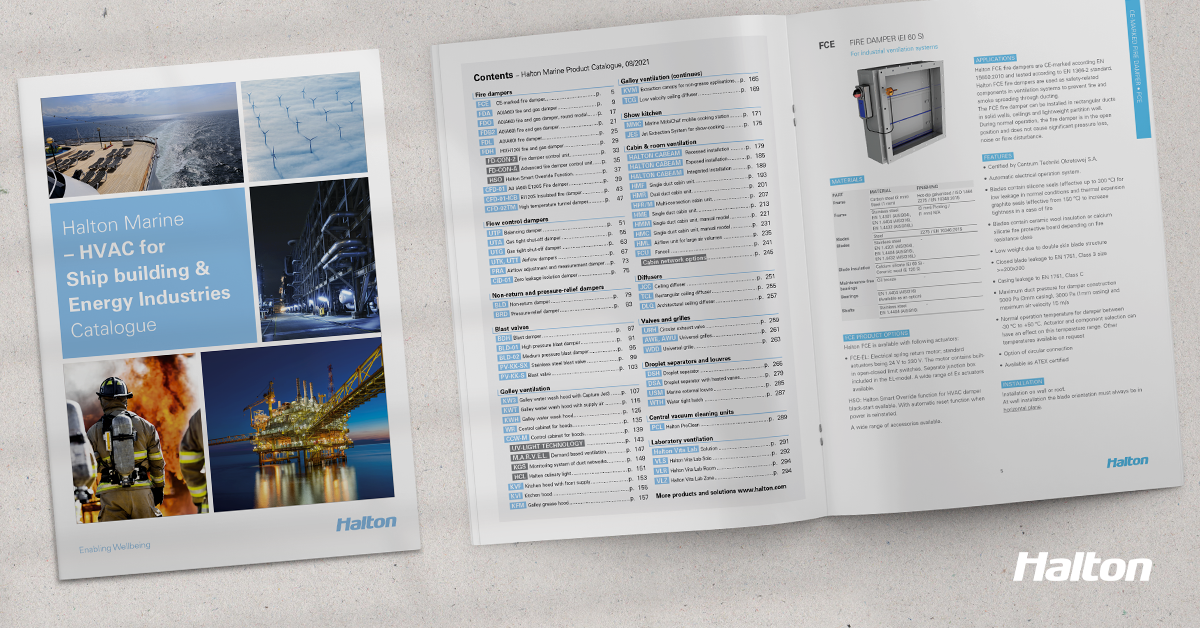 Halton Marine has updated its product catalogue at the beginning of August 2021. Click the link to view and download the latest version of Halton Marine Product Catalogue here.
The catalogue consists of the following categories:
Fire dampers
Flow control dampers
Non-return and pressure-relief dampers
Blast dampers
Galley ventilation
Display cooking
Cabin and room ventilation
Diffusers
Valves and grilles
Droplet separators and louvres
Central vacuum cleaning units
Laboratory ventilation
New products have been added to the catalogue, including the following:
Halton Marine, one of the world's leading suppliers of marine HVAC, develops, manufacturers and markets reliable, high-quality ventilation solutions specifically designed for different types of ships, offshore oil & gas, heavy industry and offshore wind. Our track record includes deliveries to over 150 major cruise ships, 200 oil & gas projects and 100 naval vessels.
For more information
Salla Ahlberg
Head of Marketing, Halton Marine
salla.ahlberg@halton.com