Eastwood Park Training Centre is the UK's leading technical training provider for healthcare engineering, located in Falfield, Gloucestershire. The brand-new facility replaces a number of existing separate training facilities, that have been combined into one new contemporary and dedicated building, that offers a live hands-on learning environment.
In addition to the classrooms and offices, the impressive new 3,000 m2, two-floor training centre includes an ultra-clean operating theatre, a live medical gas training area, a ventilation laboratory, a fully equipped decontamination suite, HV and LV electrical equipment plant rooms, a two-bedded simulated high-dependency unit, a biomedical equipment training suite, hospital corridors, and a lift training facility.
During the Eastwood Park Training Centre opening ceremony, Kim Hagström, CTO of Halton Oy, together with David Jefferies and Joanne Laurence from Penair Medical, Halton's distributor in the UK, had the privilege of personally presenting the Halton Vita solutions to Princess Anne, HRH The Princess Royal. The presentation included the fully HTM* and HBN* -compliant operating room with the Halton Vita OR Space operating room ventilation solution installed.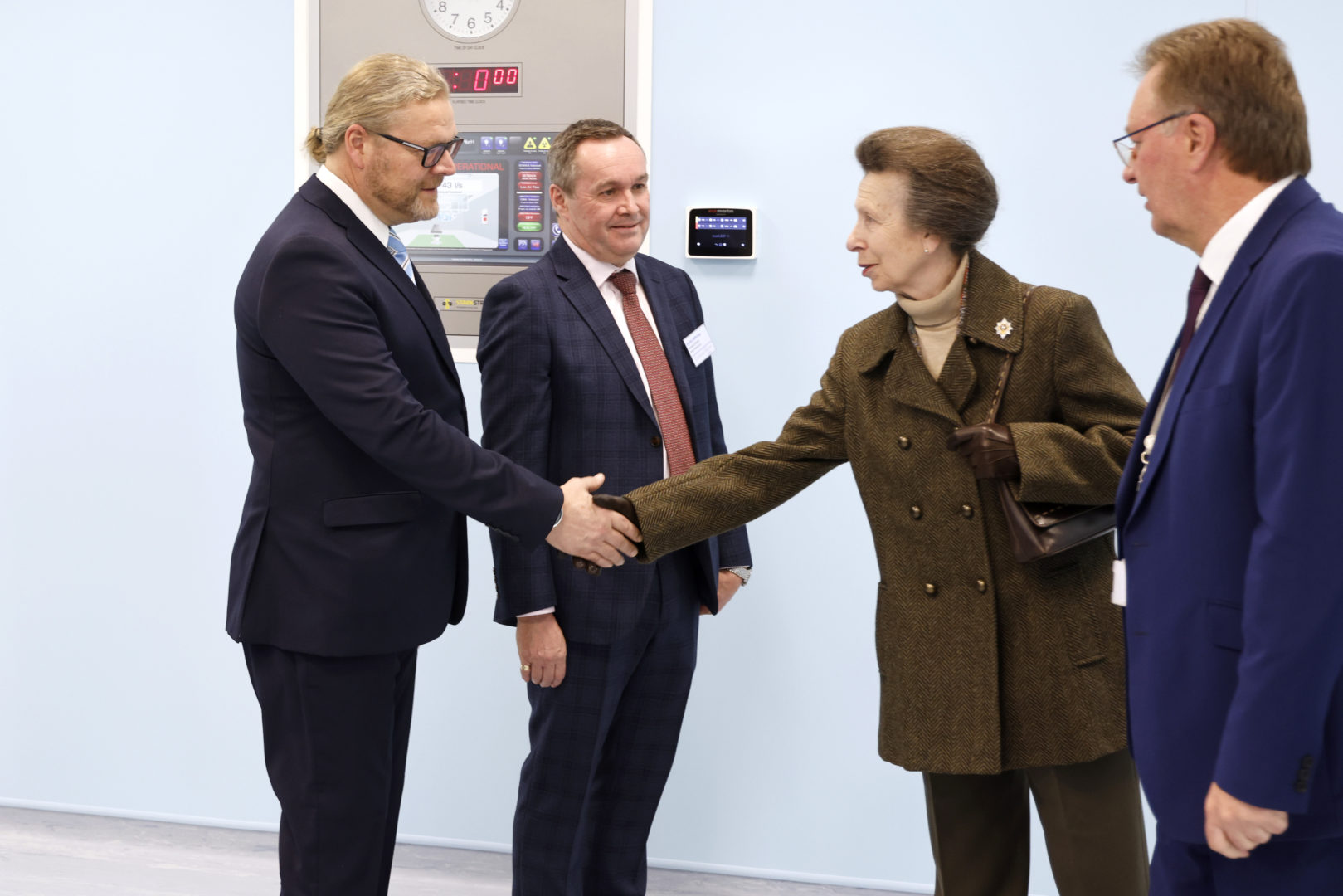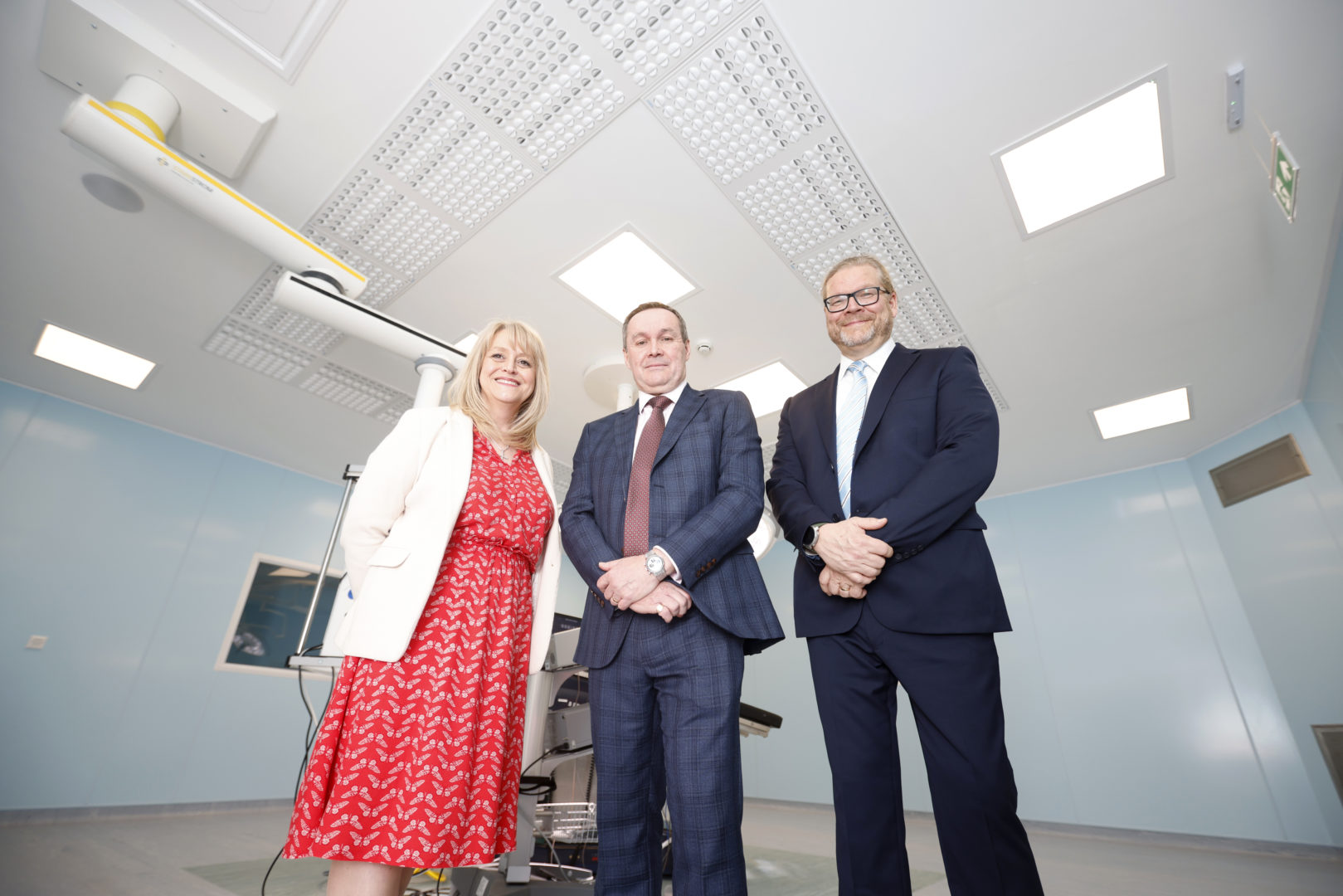 The Halton Vita OR Space system is designed to provide ultraclean operating environment. The airflow for each operating room is designed based on maximal microbial load eg. maximum number of personnel and the quality of clothing system to be used in the room. The system enables an ideal and adjustable work environment for the medical team. It allows modifications in airflow patterns and adjustment of thermal conditions according to individual needs. The highly automated ventilation control system makes Halton Vita OR Space exceptionally energy efficient. The control system reduces the air flow automatically during the off-duty hours still maintaining the desired overpressure in the room.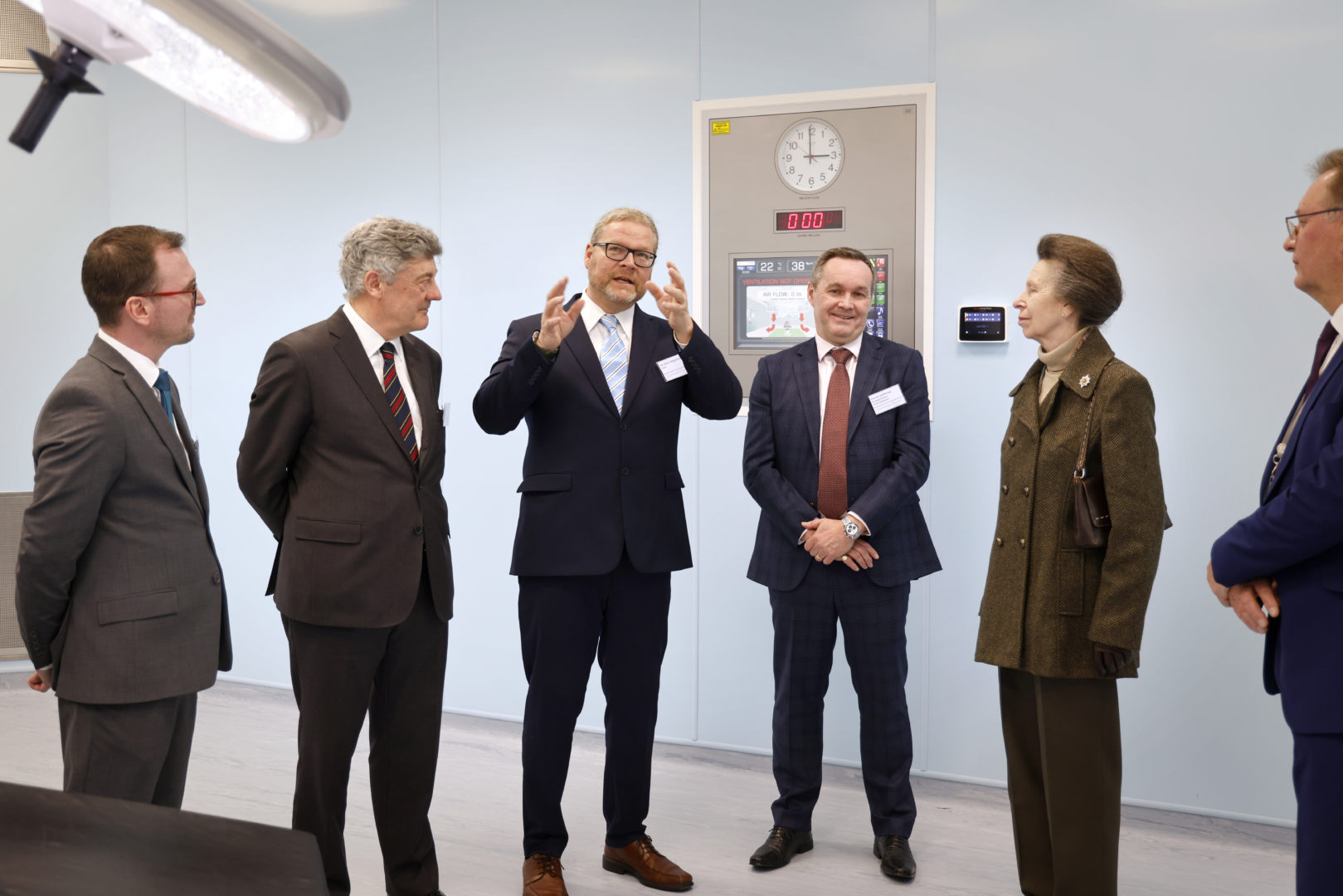 In addition to the OR ventilation solution, Halton Gas and Smoke Extraction, Halton Vita Patient and Halton Vita Lab solutions are installed in the training centre.
We are delighted that our solutions have been selected for such a prestigious and important facility and we are confident that they will serve the engineers-in-training well, contributing to building more sustainable and safe future in the healthcare sector.
* Health Technical Memoranda is a collaboration of documents that supply guidance on the design, installation and operation of specialised building and engineering technology used in providing healthcare in the UK
*Health Building Notes give best practice guidance on the design and planning of new healthcare buildings and on the adaptation or extension of existing facilities in the UK