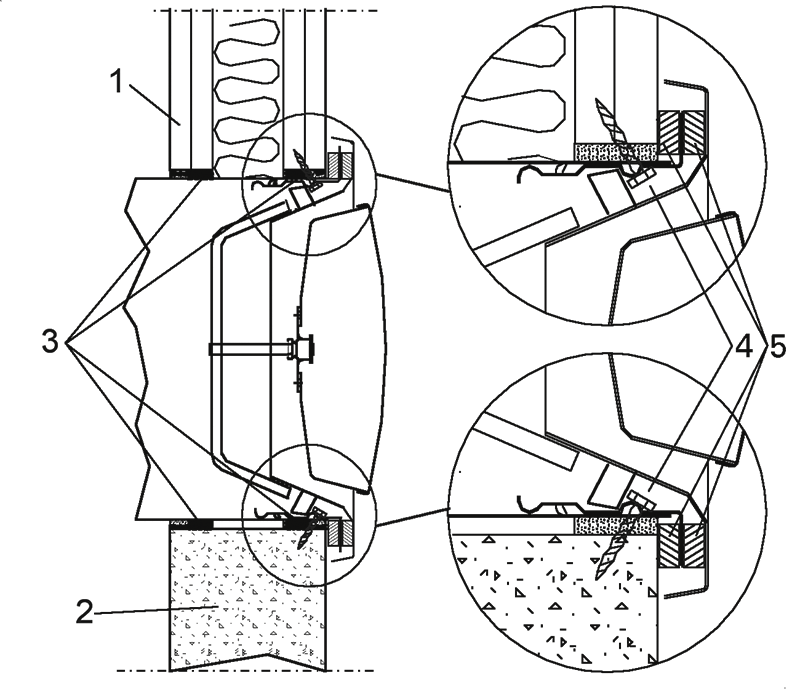 Key
1.  Lightweight wall
2.  Concrete or masonry wall or ceiling
3.  Fire-stop mass (Würth Firebreak 22)
4.  Screws
5.  Fireproof silicate gaskets
The Halton FDV fire valve is approved for installation on concrete or masonry walls and ceilings and on lightweight walls.
Make an opening in the separating element for the air duct to be led through the structure.
The size of the installation opening is D + 20 mm.
Install the duct in the opening. Create the fire seal between duct and wall with a fire-stop mass (Würth Firebreak 22) and rockwool as indicated in the picture. Cut the duct flush with the wall surface.
Push the installation frame into the duct so that the flange is firmly pressed against the wall surface. Attach the installation to the duct and wall with two screws.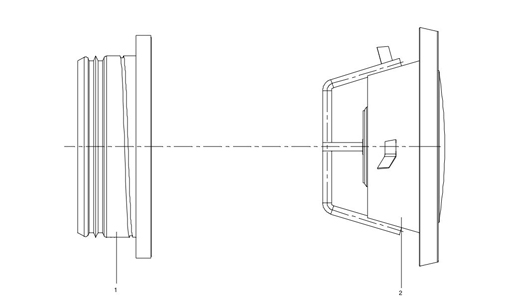 Push the valve (2) into the installation frame (1), and turn until it is firmly attached.
Detailed installation instructions, as well as an installer's installation certificate form, are supplied with each product. For further information see also tab Documents / Installation Instructions .