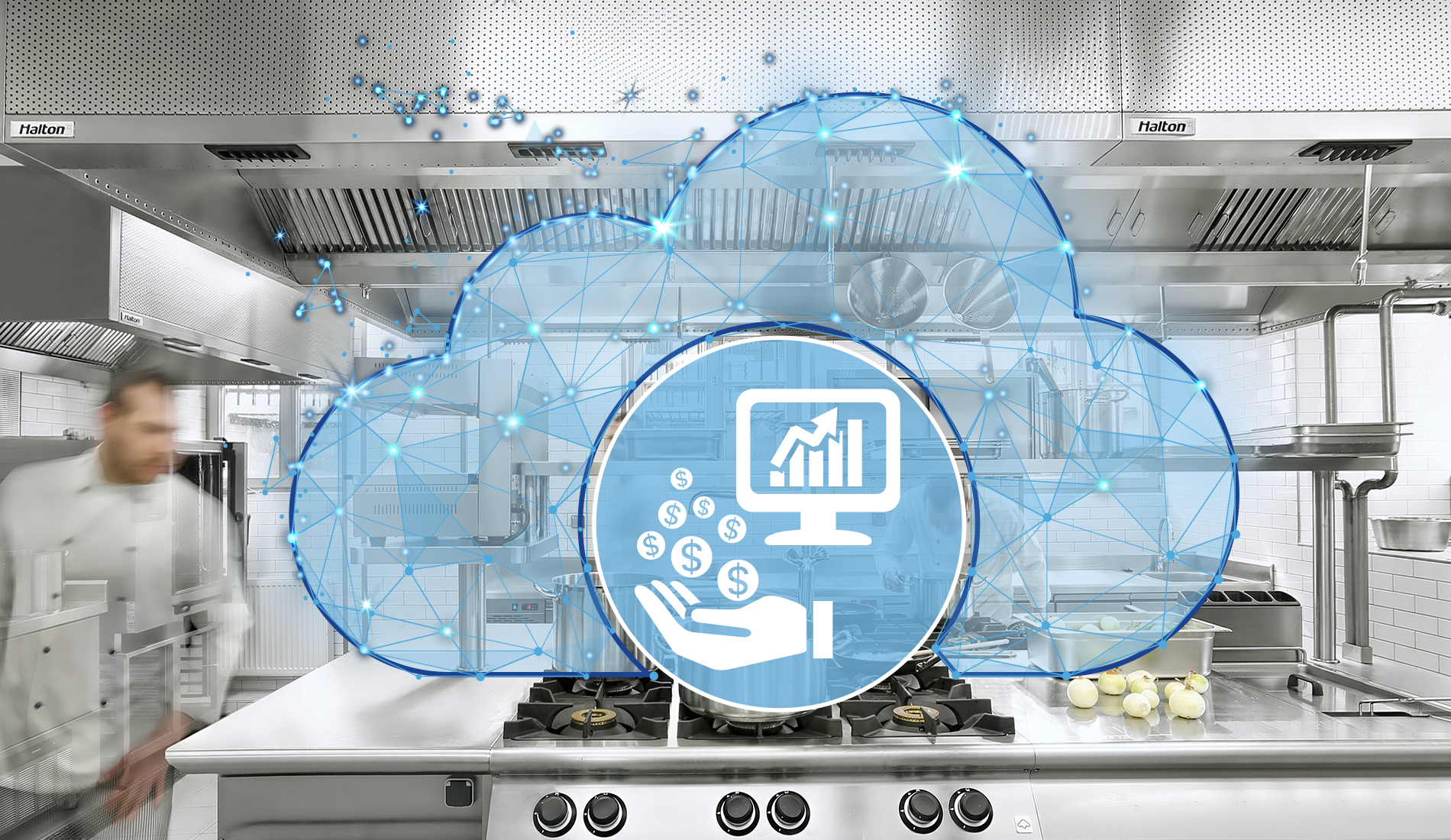 Halton Connect IoT platform for commercial kitchens
Halton Connect is a state-of-the-art IoT (Internet of Things) platform whose foundation is an advanced and easy-to-use cloud-based portal. It enables 24/7 remote monitoring of the solutions designed by Halton for you. It automatically keeps an eye on the operation of your systems, and alerts you to any anomaly. Halton Connect web portal provides an overview of your systems from any computer or handheld device.
It also provides crucial information to our engineers to provide remote diagnostics of the settings when required, safely. And this is just a glimpse!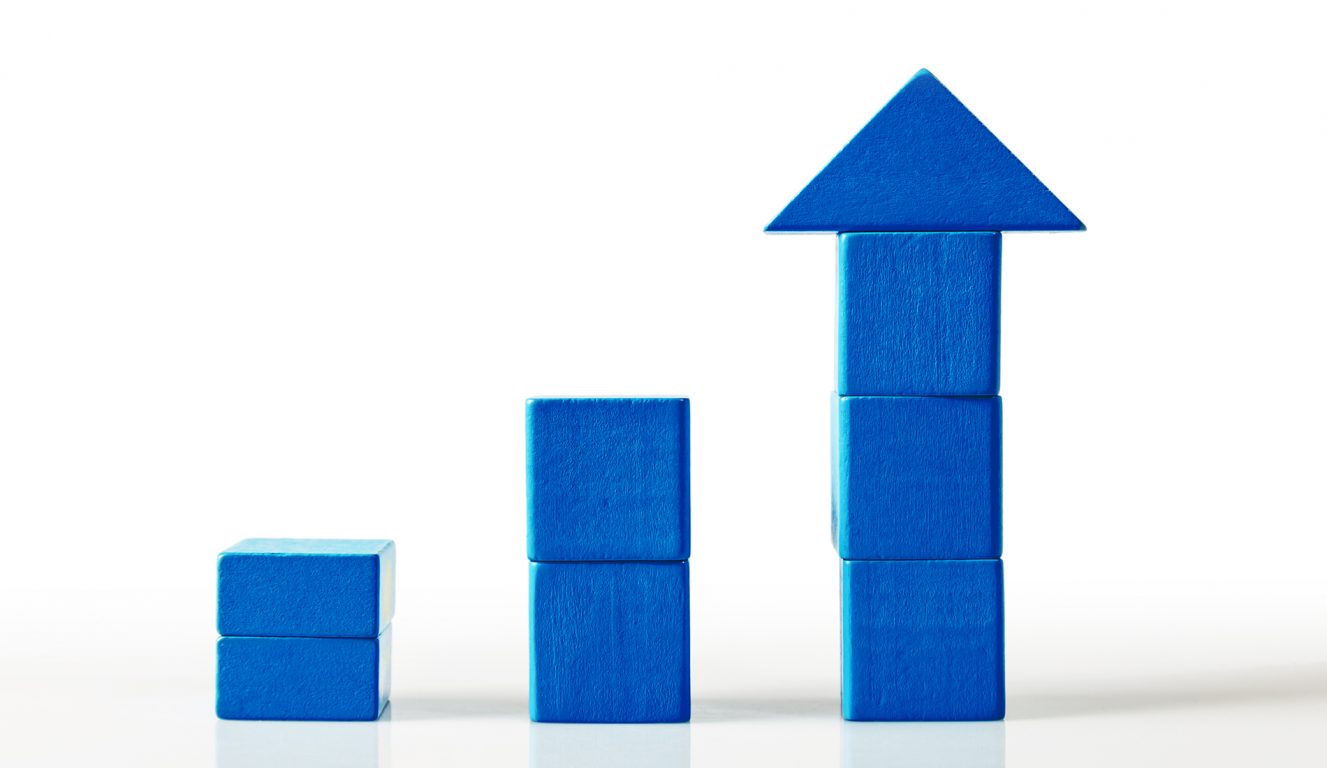 24/7 monitoring of Halton's solutions for commercial kitchens.
Access to Halton Connect cloud-based and intuitive web portal that provides detailed information about the systems' operation and powerful data analytics.
Automatic systems' faults notification and editing of simplified automated analytics reports.
Option for advanced automated data analytics reports (energy savings, water savings, cooking appliances usage etc.).
Allows deeper analysis by our engineers to optimise set points or adjust the equipment utilisation, in order to keep the systems efficiency at design level or even improve it during the entire kitchen(s) life cycle.
Secure as designed to operate as a fully independent system in your building.
Halton Connect enables Halton Care smart services. They directly contribute to the highest value of ownership and peace of mind for the business owners. Halton Connect & Care also add value to kitchen designs.
See for yourself the general and complementary presentation of Halton Connect & Care and the benefits of Halton Care services offering for commercial kitchens.
Predictive maintenance based on the data analytics of the systems. Visits are planned depending on the real needs and replacement parts use is optimised.
Lowest risk of ventilation (and activity) down time due to a wrong manipulation or equipment fault.
Better view on the competitiveness through predictive costing.
Option for automatic adjustment of the maintenance contracts duration.
Option for Software maintenance and update of Halton Connect.
Compatibility
Halton Connect IoT platform supports the following technologies:
Water Wash technology used for the automatic cleaning of hoods and ventilated ceilings filters
The UV Capture Ray™ technology for cooking grease and odors neutralization
M.A.R.V.E.L. energy saving technology
Cold Mist technology for a safe use of heavy duty cooking appliances
And the following products:
PolluStop and Aerolys exhaust and supply air handling units
RecoAir by Halton recirculation units
KGS duct safety control system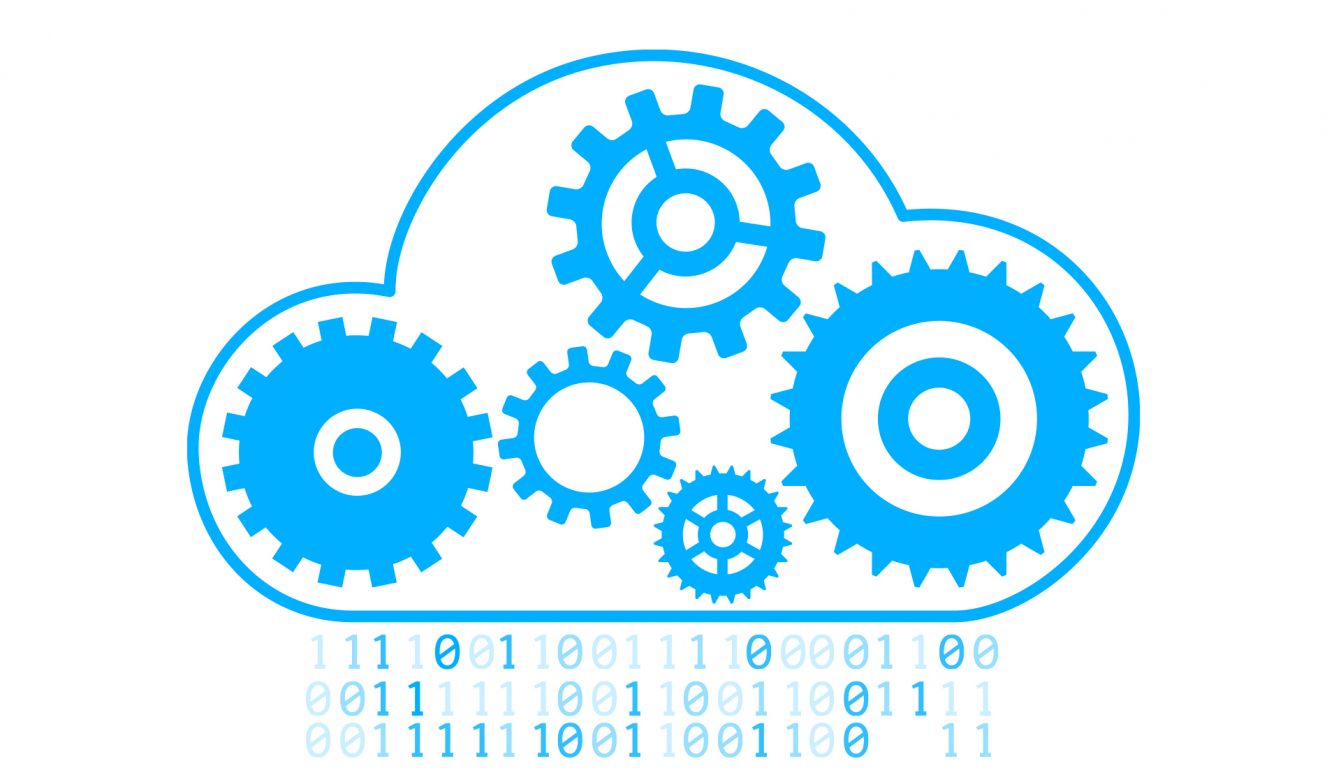 Operation for commercial kitchens
The built-in 4G gateway of Halton Connect is designed to operate as a fully independent system in your building. It operates in a totally secure way as it has no connection with your network. The data traffic toward the cloud is secured by a VPN (Virtual Private Network) and with SSL encryption protocol (Secure Sockets Layer). The data collected are safe. Halton Connect also has the ability to send information to the BMS (Building Management System).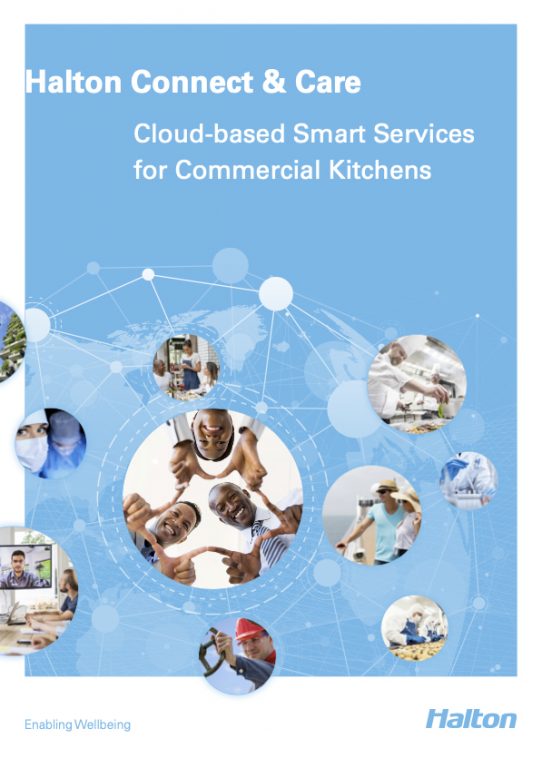 Free download (PDF)
See for yourself the incomparable benefits of Halton Connect & Care for commercial kitchens
Other technologies for commercial kitchens ventilation