Jet Extraction System
For the front of the house cooking areas of commercial kitchens
The Jet Extraction technology was specifically designed to provide an alternative to canopy hoods and the footprint they require in front cooking areas.
Achieving the same capture efficiency as hoods, with while reducing airflow and minimizing the impact of cross drafts, is the challenge the Jet Extraction technology overcomes thanks to outstanding capture efficiency.
Jet Extraction technology based products combine aesthetic and the highest efficiency for standalone cooking hubs equipped with appliances ranging from low emissions to heavy duty cooking appliances.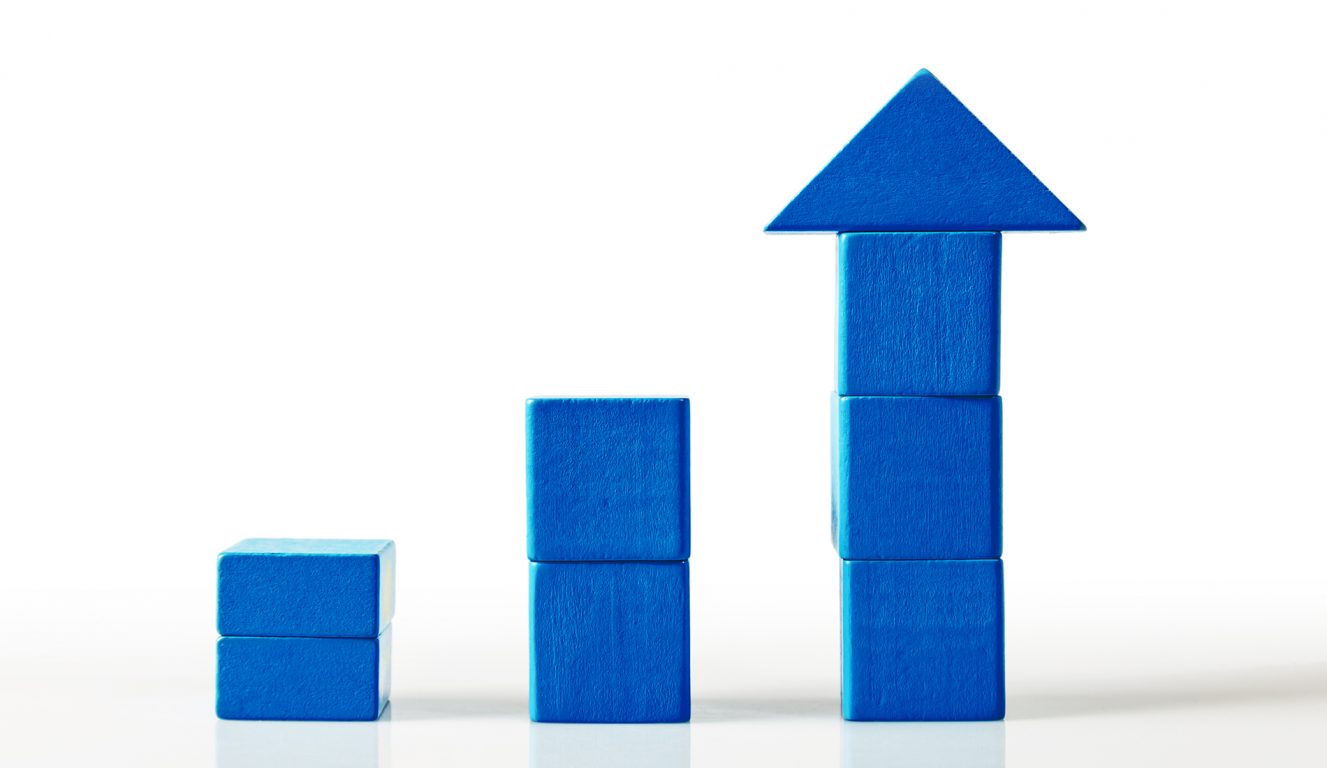 The best marriage of capture efficiency and airflow rates out of all low proximity exhaust systems for commercial kitchens.
95% capture efficiency due to cyclonic extraction and to the proximity of the glass to the source (no dispersal of odours or smoke).
Energy savings thanks to the lower exhaust airflow rates compared to an exhaust hood solution.
The glass plate doubles as a sneeze-guard for guests and staff.
Better working conditions for the staff thanks to the lower exhaust airflow rates.
Compatible with the UV Capture Ray™ technology and Halton's Fire Suppression System.
Did you say efficient?
This smoke test demonstrates the synergy of the JES's 3 features:
The proximity of the glass plate from the smoke source naturally increases its capture efficiency;
The aerodynamically shaped nozzle creates an aspiration cyclone forcing the smoke plumes to go in one direction;
The glass plate intensifies the cyclone efficiency thanks to the creation of a beneficial air stream along its surface, in the direction of the nozzle (as the threads fixed on the glass surface show).
The performance of the JES is as impressive in real life conditions as it is during the laboratory tests, making its use:
The leading solution in show cooking configurations;
The perfect solution for front cooking areas where the use of canopy hoods is not desired in order to create a feeling of openness.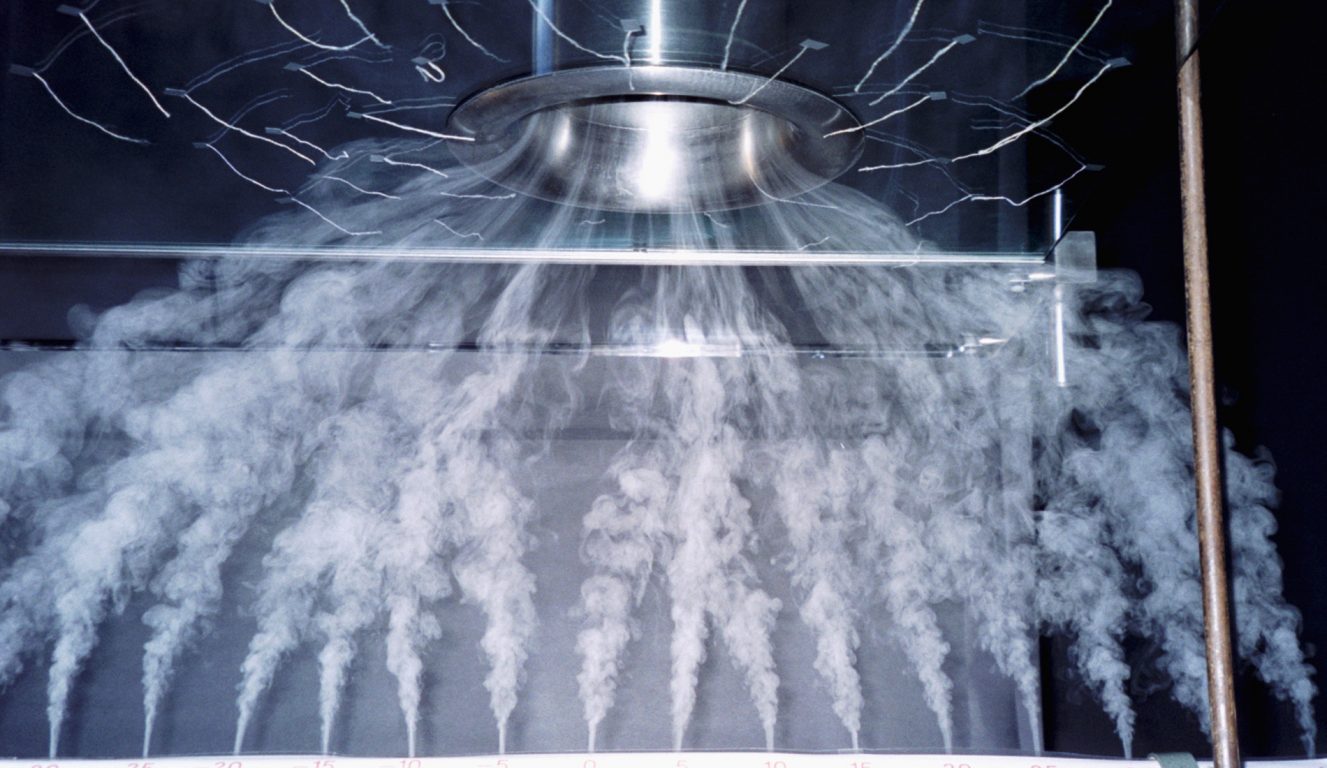 When Jet Extraction technology is combined with Capture Jets, it allows for heavy duty cooking appliances with the same benefits.
The heat load and smoke associated with heavy duty cooking appliances require specific attention. In order to remove them with the lowest possible airflow rates, Jet Extraction and Capture Jet™ technology are integrated as the premiere solution.
Together with the glass screens, the vertical front Capture Jets create a containment volume that pollutants can't escape to efficiently protect chefs and guests, even when using solid fuel cooking appliances. The horizontal Capture Jets increase the Jet Extraction efficiency by pushing the smoke back toward the extraction point.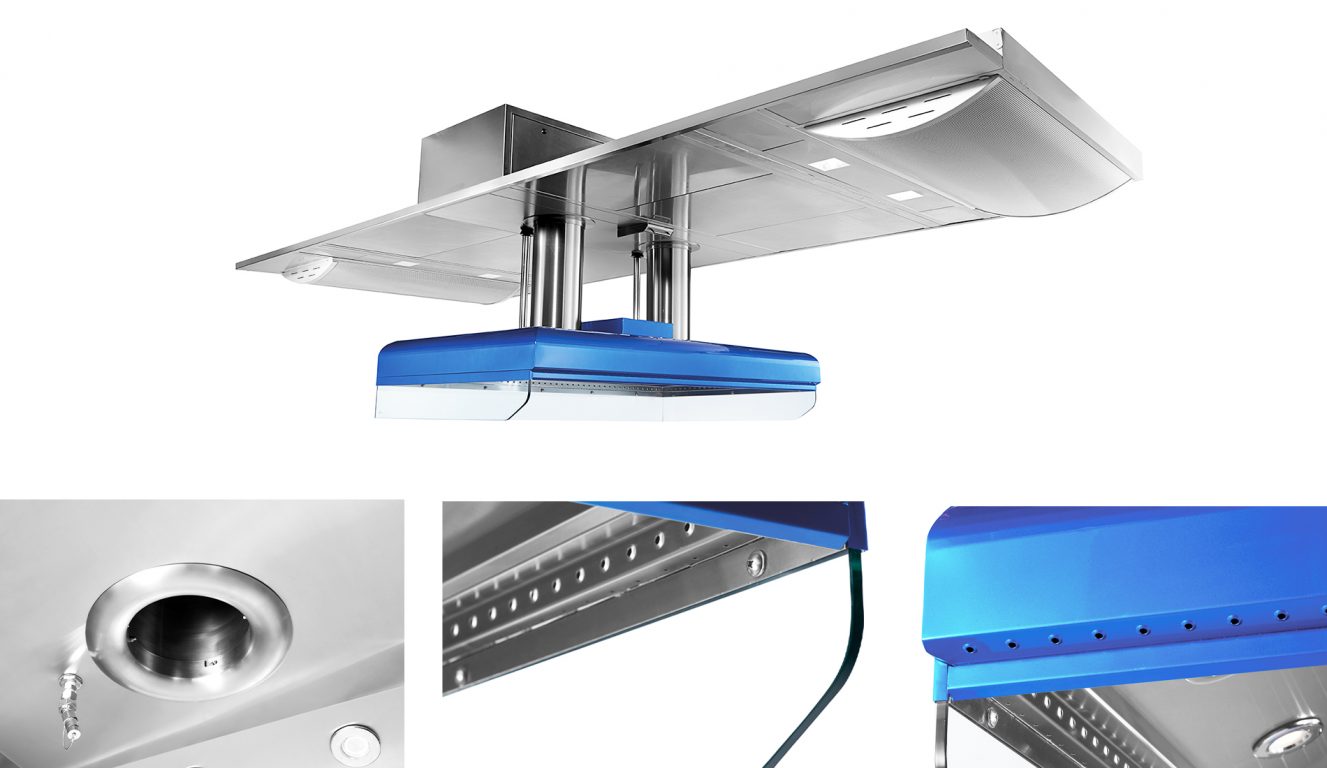 Other technologies for commercial kitchens ventilation