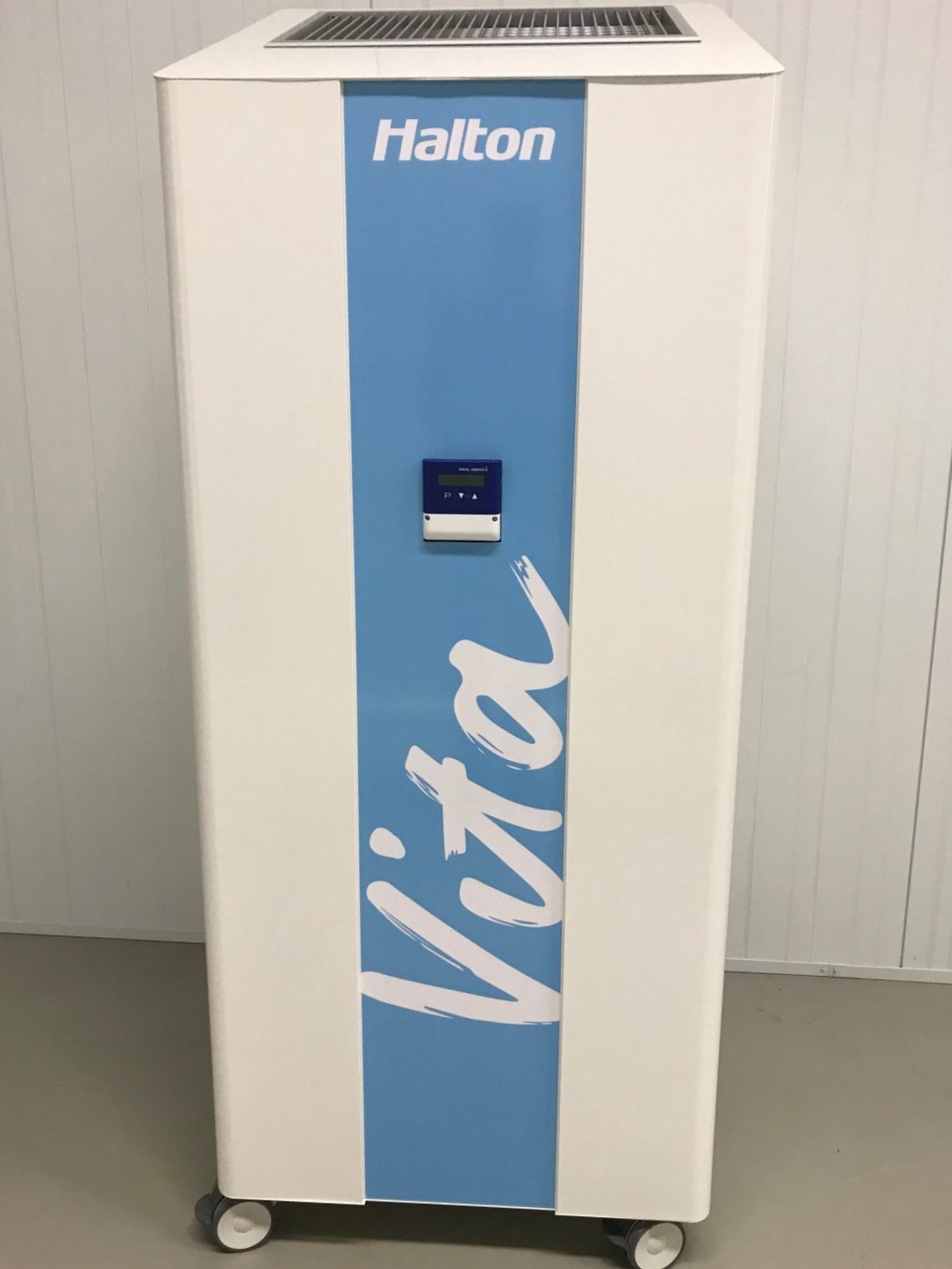 A mobile ventilation, clean air solution for a room
Halton Vita Cell Room extracts air at ground level and treats it with an ePM1 55% (F7) pre-filter followed by an H14 HEPA filter, supplying a flow of ultra-clean air to the room, at high capacity. Its adjustable vanes allow adjustment of the supply air-flow pattern. The unit removes 99.995% of the particles from the recirculated airflow (MPPS 100–200 nm).
This is a unit designed for easy mobility, allowing smooth transport by a single person. It is equipped with large wheels with a locking mechanism.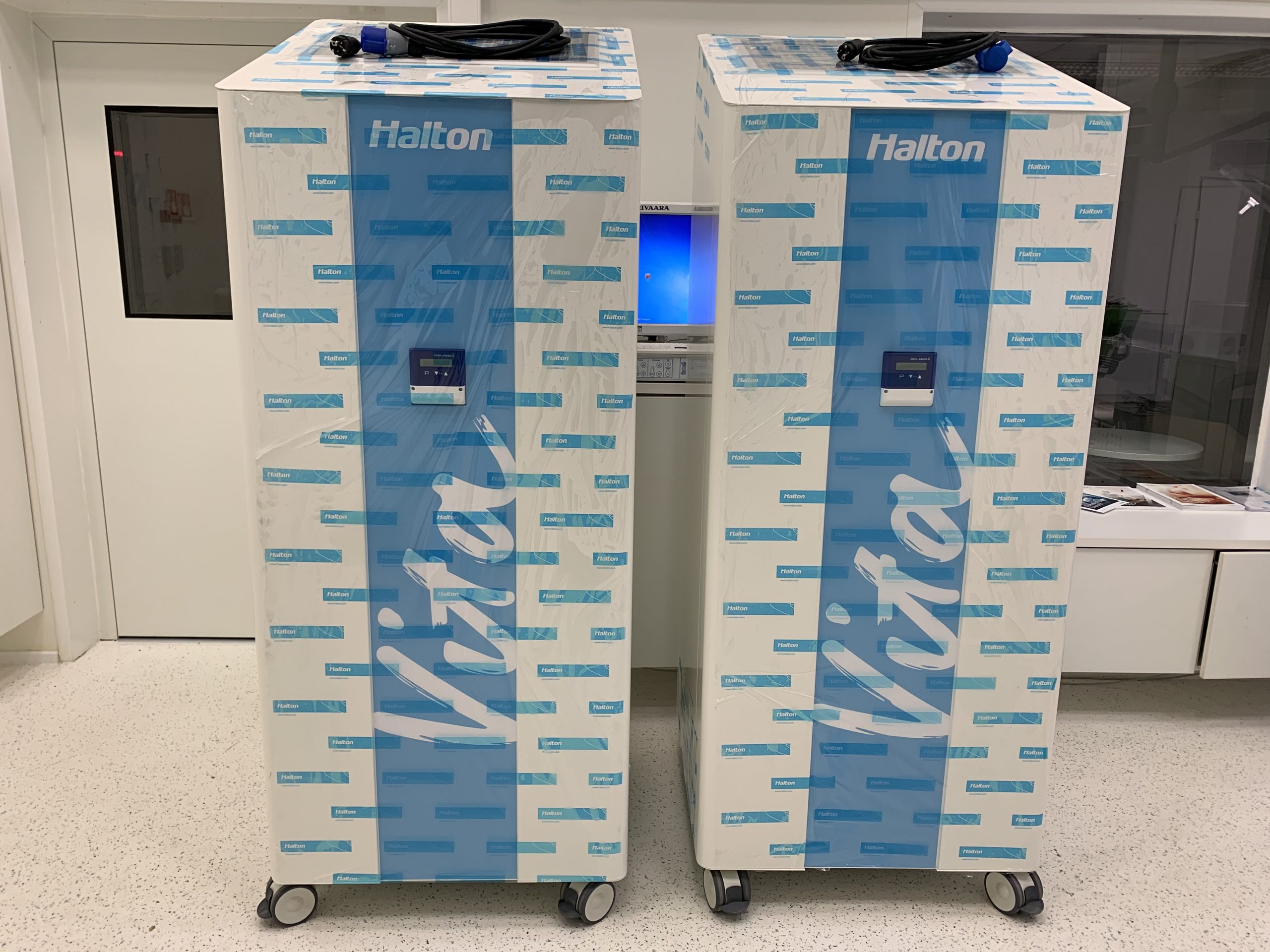 Typical challenges
The main challenge is how to create improved air and better air-cleanliness levels to spaces where air purity has an impact on people's wellbeing. Quite often, systems for meeting this objective are used in hospital environments.
Do you have a challenge that requires a solution?
Consult us! Let's see if we have ready made solutions for you or if we can make one together!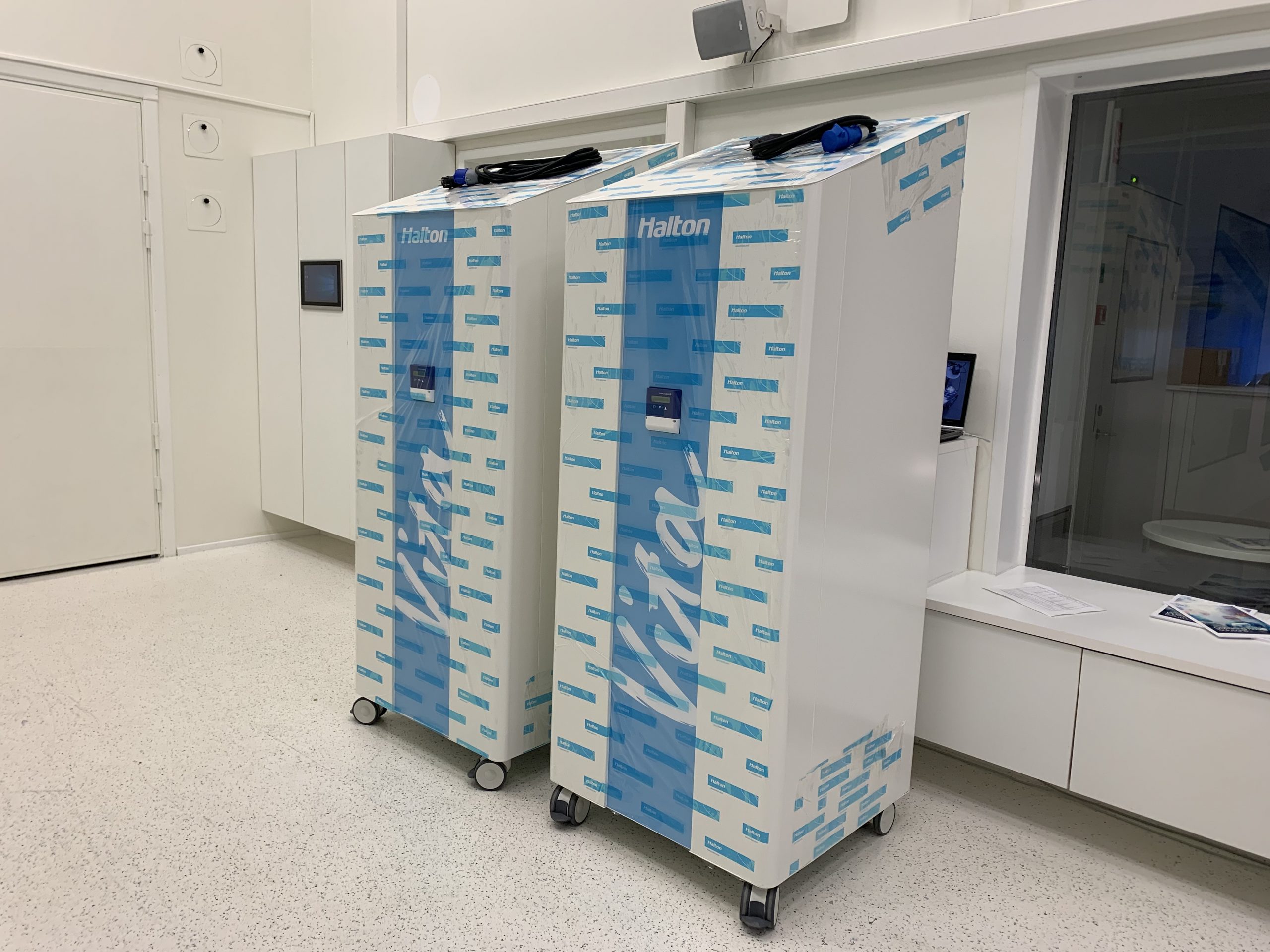 Why choose Halton?
Halton has many years of experience in creating a clean air environment where it is needed. A Halton Vita mobile unit is easy to move to a space that needs an upgrade to its cleanliness levels.
25+ years of experience
Improved hygiene conditions, fire safety, energy-efficiency, and comfort
State-of-the-art innovations
• State-of-the-art innovations
Contact us!
Our team looks forward to hearing from you. Please give us a call, send us an e-mail, or fill in the form. We'll be in touch with you shortly.
For inquiries, requests for quotations or ask our specialist. We are here for you.
[contacts]