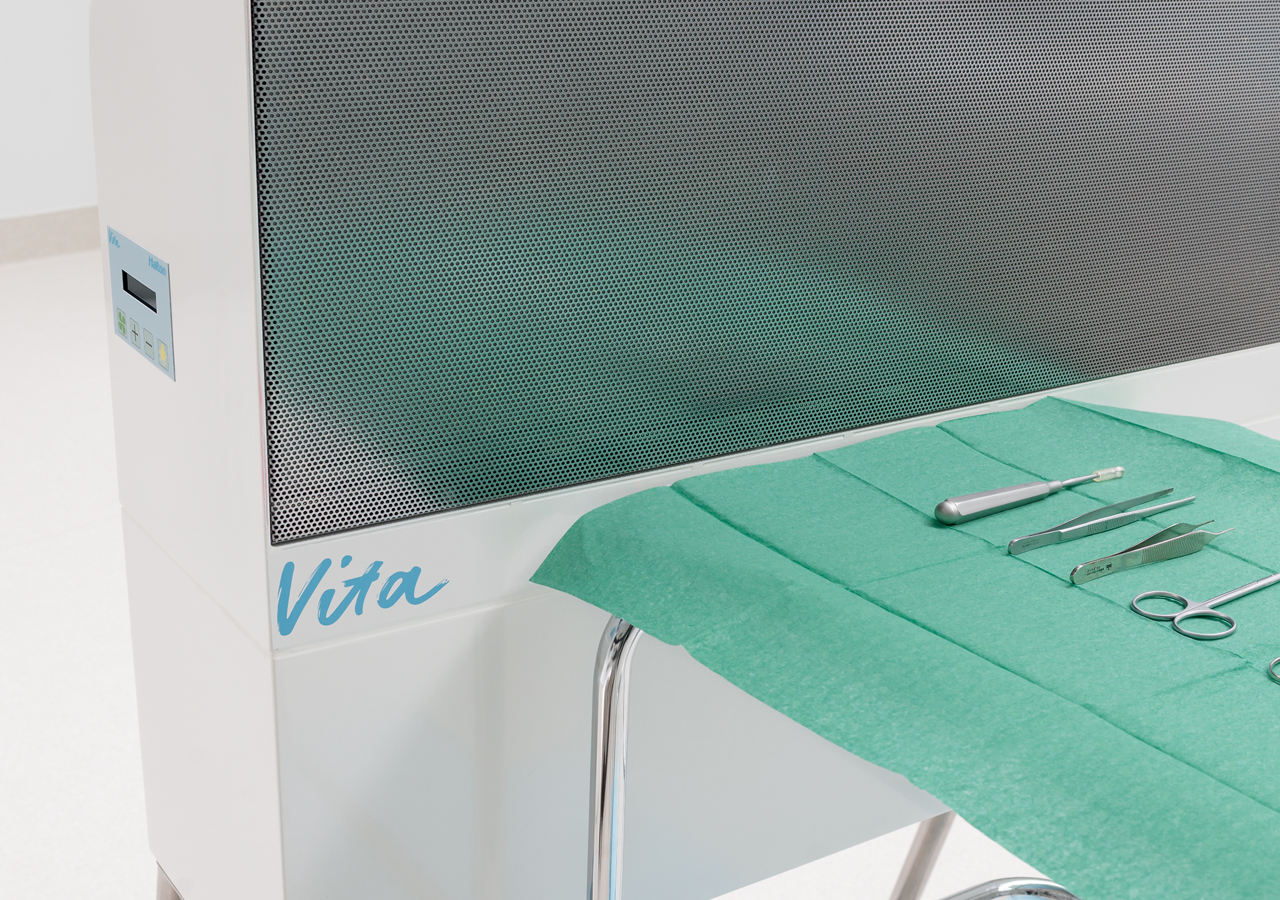 Movable medical instrument table ventilation
The Halton Vita Cell Instrument solution upgrades the hygiene of your operations by providing ultra-clean air for the operating-instrument table.
Halton Vita Cell Instrument extracts air at ground level, treats it with a pre-filter followed by an H14 HEPA filter, and creates an additional protection zone of ultra-clean air over the instrument table in the operating room. The solution's design enables integration with all commonly used instrument tables.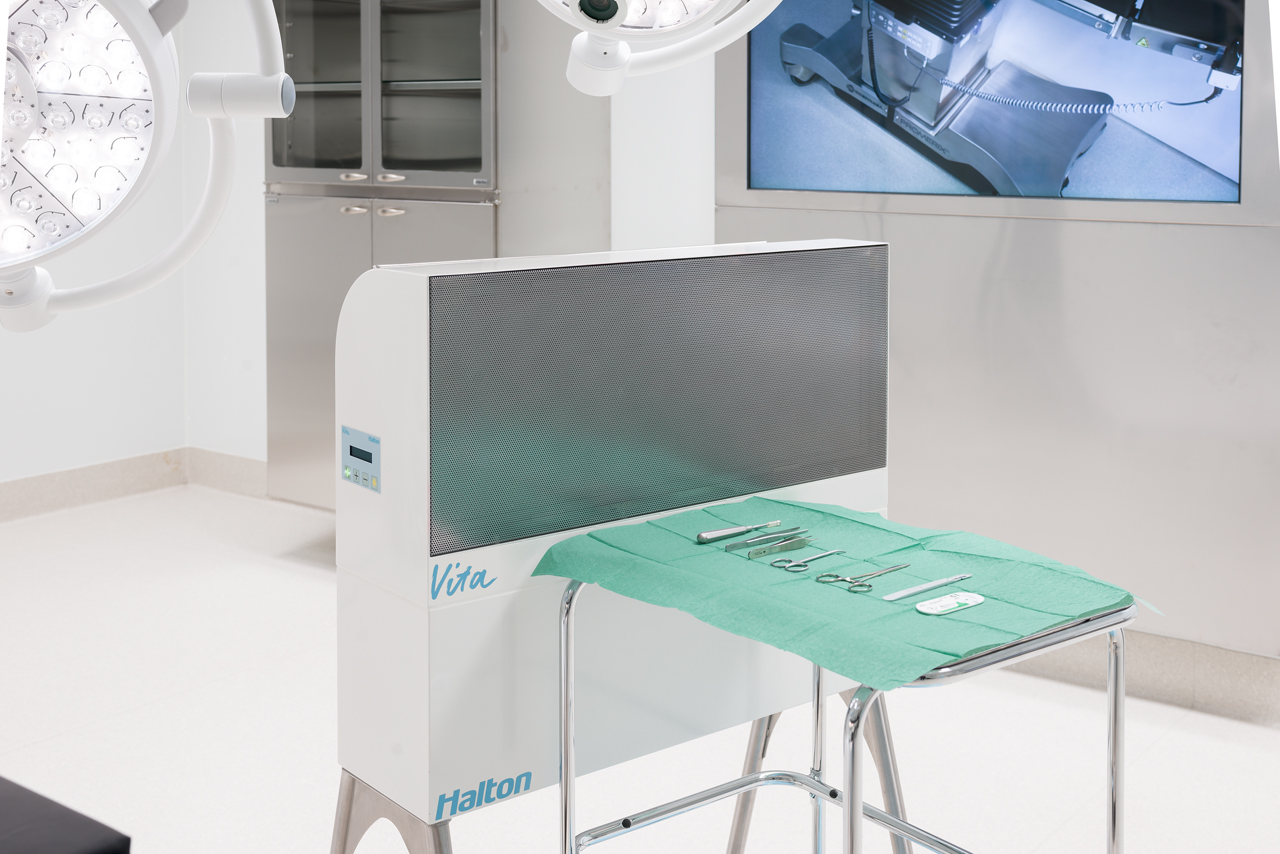 Typical challenges
How can you keep medical instruments from getting contaminated by airborne microbes? If you have several instrument tables, it's difficult to fit them around the operating table where ultra-clean air is created by laminar flow. With this solution, however, your can provide the instrument tables with a safe environment and ultra-clean air wherever they are in the room.
Do you have a challenge that requires a solution?
Consult us! Let's see if we have ready made solution for you or if we can make one together!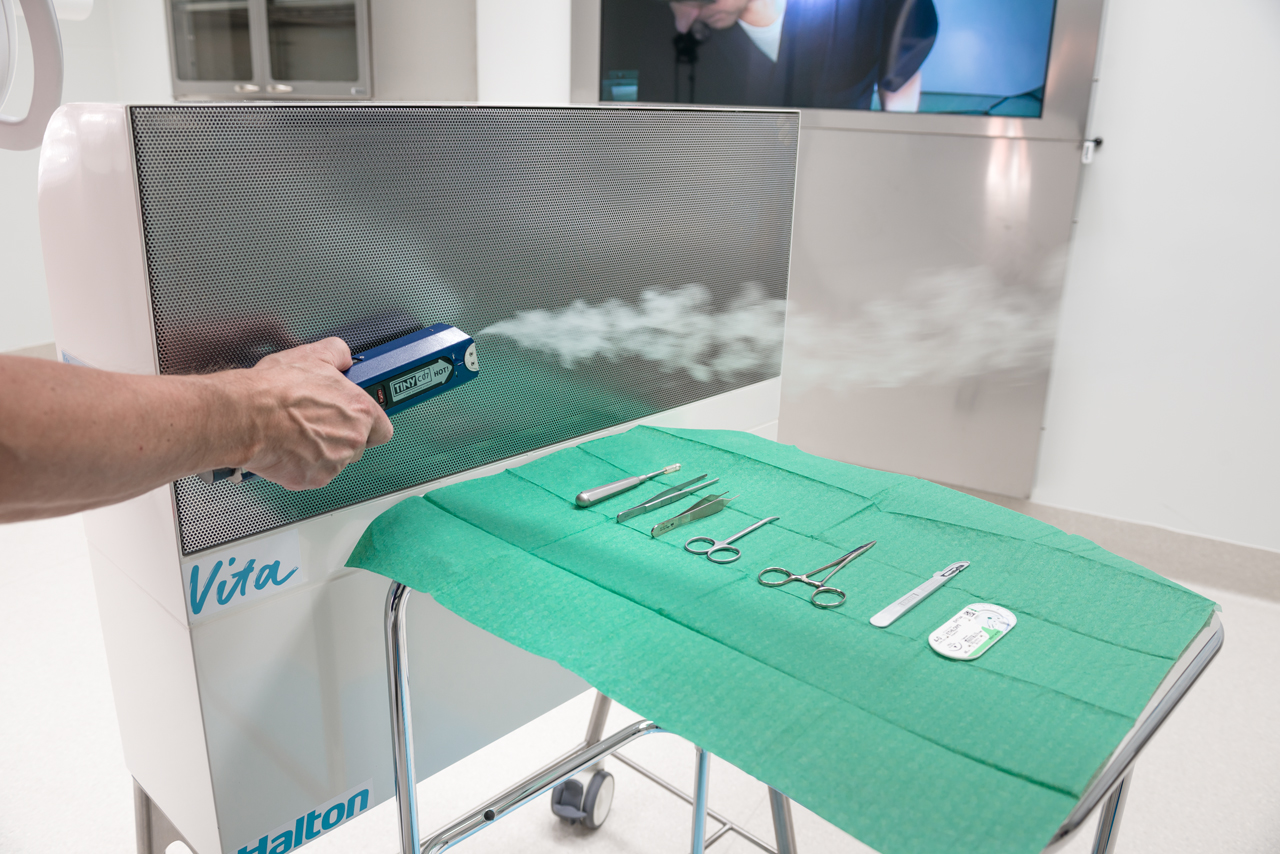 Why choose Halton?
Efficient upgrading
Complement the existing ventilation systems
Lower risk of infection
Ultra-clean air flow from a HEPA filter system reduces the levels of bacteria-carrying particles and decreases the risk of airborne infections
Safety and ease of use
You benefit from simple set-up, readjustment, and moving, made even easier by training from Halton's experts
Ease of operation
The system is operated via a simple user-interface panel or touchscreen
Good hygiene
The materials, construction, and mobility enable easy cleaning of both the unit and the space
Flexible procurement models
Alongside purchasing, the financing models include leasing with a maintenance plan
Contact us!
Our team looks forward to hearing from you. Please give us a call, send us an e-mail, or fill in the form. We'll be in touch with you shortly.
For inquiries, requests for quotations or ask our specialist. We are here for you.
[contacts]