Size of the installation hole is LxH when installation frame is used, and (L-5) x (H-5) without installation frame.
The grille is connected to the circular duct using either a Halton PRL balancing plenum or a Halton BDR plenum or alternatively directly to the rectangular duct using the IF/ALE installation frame.


Installation frame, IF/ALE        Balancing plenum, PRL           Plenum box, BDR
Fastening options
Clips, as standard (CL)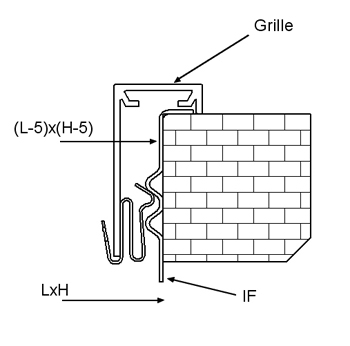 The grilles are supplied with clips fastening as standard.
Clips fastening is used with IF/ALE, Halton PRL and Halton BDR.
Concealed screw (CC)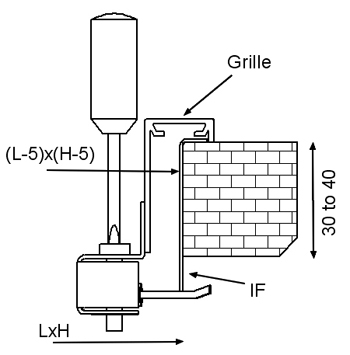 Concealed screw fastening is possible when the grille is installed with an installation frame (IF/ALE) or a Halton BDR plenum, though not with a Halton PRL balancing plenum.
Holes for screws are provided in the Halton BDR.
For ceiling installation concealed screw fastening is recommended.
Visible screw
Visible screw fastening is not possible due to the reduced width of the frame (18 mm).