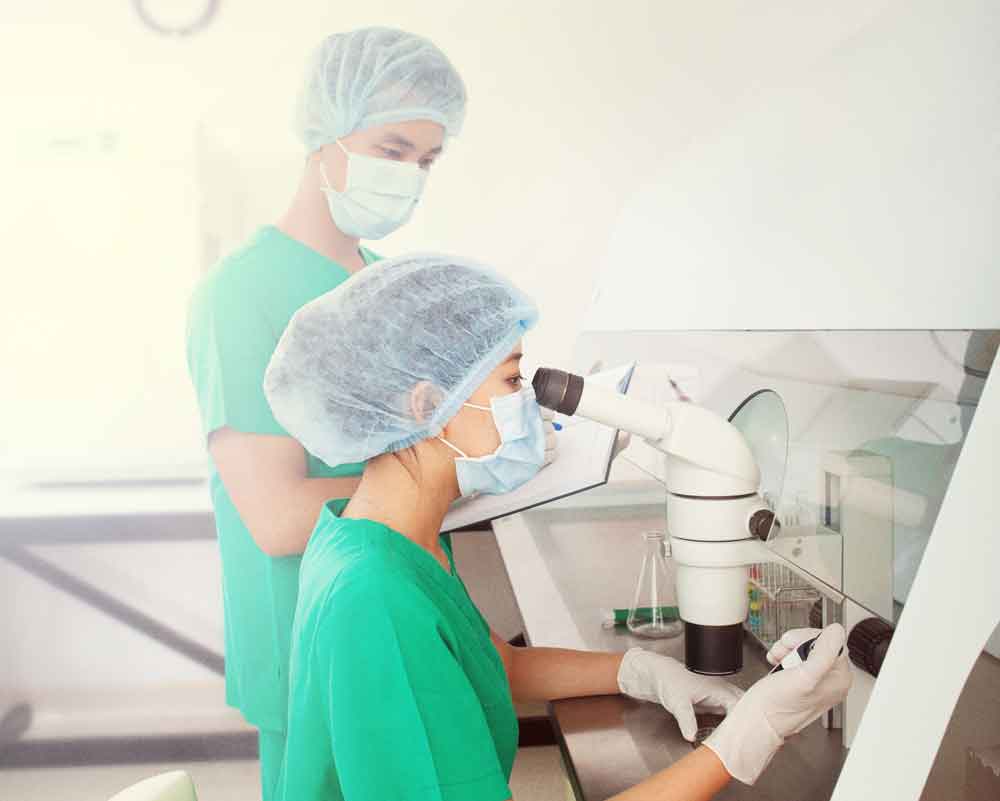 Exceptionally safe, efficient environments for laboratory professionals.
Halton Vita Lab Room
Intelligent and efficient management of laboratory pressure and thermal comfort.
Halton Vita Lab Solo
Fast and accurate airflow management for all types of fume hoods.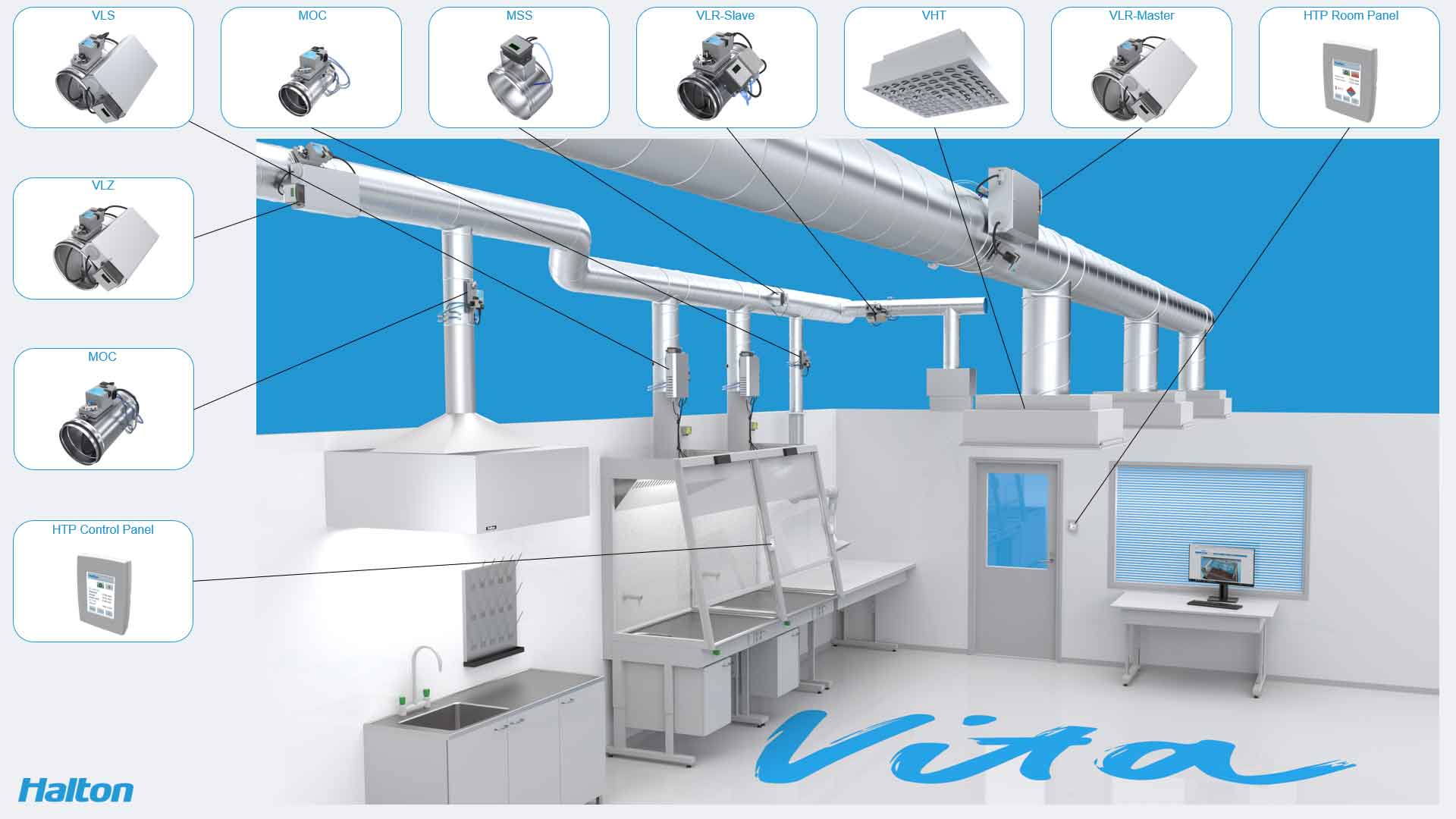 Typical challenges in the laboratory environment.
The challenges most commonly faced in ventilation for laboratory environments involve the safety of the personnel, energy-efficiency, flexibility for changing the design 'on the fly', thermal comfort, suitable operation conditions, and reliability of the complete delivery.
Halton's Vita Lab solutions control the fume cupboards' and bio-safety cabinets' airflow in line with demand and manage the supply airflow or pressure control for the laboratory room.
Do you have a challenge that requires a solution?
Consult us! Let's see if we have ready made solutions for you or if we can make one together!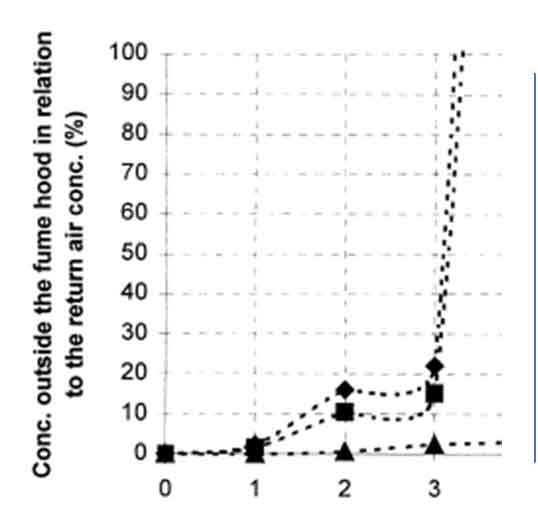 Why choose Halton?
The Halton Vita Lab solution
The complete delivery provides
User safety
Reliable, fast, and accurate control functions
Alarm functions, monitoring, and local supervision
Energy-efficient and versatile solutions
Negative/positive control of the room's pressure
Data transfer to a building management system (BMS)
Equipment delivery, start-up and commissioning, and life-cycle services
Watch an animation showing how the Halton Vita Lab solution works
Halton Vita Lab Solo is the fastest and most accurate air-flow management system for all types of fume cupboards.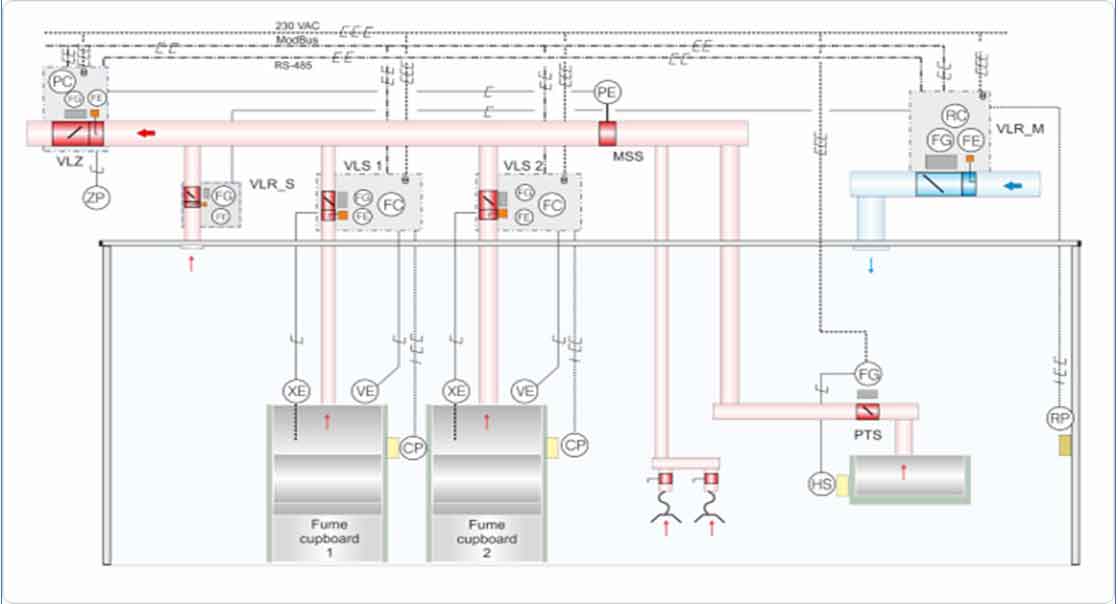 Halton Vita Room – Control Functions
Room controller  (VLR_M_RC) receives continuously updated actual total airflow rate of static pressure controller (VLZ)  via RS-485 field bus.
Room controller calculates the supply airflow rate setpoint so that the desired pressurisation or airflow balance is maintained  in the space; either negative, positive or neutral pressure.
Supply airflow rate is maintained at its setpoint by controlling the supply airflow damper (VLR_M_FG) using PID-principle and airflow measurement (VLR_M_FE) as feedback.
Contact us!
Our team looks forward to hearing from you. Please give us a call, send us an e-mail, or fill in the form. We'll be in touch with you shortly.
For inquiries, requests for quotations or ask our specialist. We are here for you.
[contacts]